After Peter Jackson finished up the Lord of the Rings trilogy, my hopes were high that he would finally get the movie rights sorted out so that The Hobbit could be made and the story would be complete. Instead he decided to remake King Kong.
This isn't really unexpected... if you've just finished a trilogy of box-office blockbusters, you can pretty much do whatever you want. King Kong was a dream project for Jackson, and he decided to go for the brass ring. I must admit, the idea of seeing Kong unleashed with today's special effect capabilities and a decent script adaptation is certainly compelling (it will help to erase the memory of the Jessica Lange remake crapfest from the 70's).
From the looks of the delicious new hi-def trailer up at Apple, not only did Jackson do a sweet job of capturing the spirit of the original, but he is composing the film to take full advantage of wide-screen, which should make for a mind-blowing movie experience come December 14...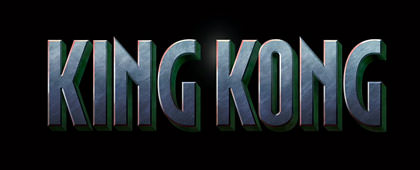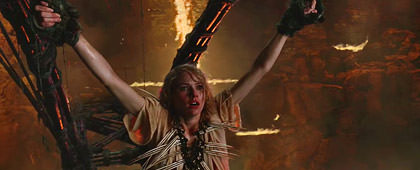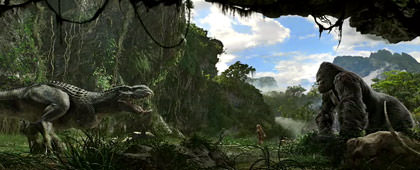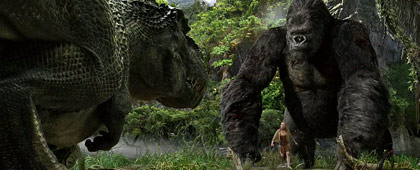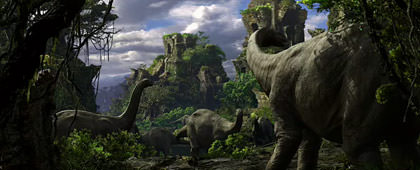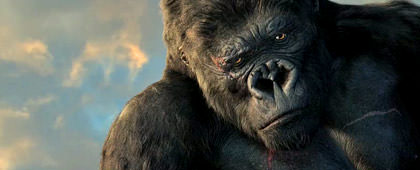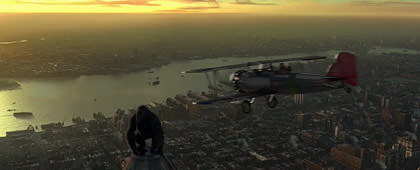 Sweet!
I still want to see The Hobbit though. Unfortunately, Jackson's directing The Lovely Bones next, so I have no idea if that will ever happen.