Ah, it's sweet to be back in the heartland of America. You know... the kind of place where you can come back to your hotel after lunch and find a guy in the lobby watching football while drinking Jack Daniels and eating pork rinds? It's a pity I'm a vegetarian or I might have had to join him.
Assuming I could stay awake.
After going to bed around midnight last night, I was rudely awakened by a flash of light and a huge explosion outside my window at 3:15 am. At first I thought a bomb had gone off, since the whole room seemed to have been shaking. After coming to my senses, I decided that a truck must have crashed and exploded or something. But by the time I got to the window, the sky opened up and a deluge of rain started to fall. Turns out it was only a thunderstorm.
I never could get back to sleep, even after the thunder and lightning show ended.
So now I am having to work while both mentally and physically exhausted. I have no idea how I am going to make it through then next 17 hours, but something tells me it won't be pretty.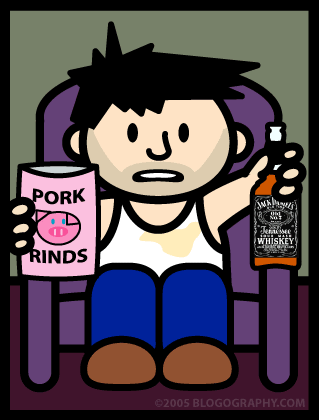 Hmmm... for some reason a taco sounds really good right now.