Usually, it takes liters of alcohol and a really good party for me to strip down and do the funky chicken.
Well, either that or Wang Chung is playing on the radio.
But now, thanks to The Gap, you can watch me "gettin' jiggy with it" whilst fully sober...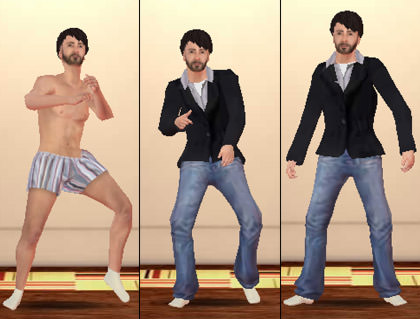 Kind of freaky how it actually kind of looks like me, albeit with better hair. If you want to see the whole sordid display, just click here.