I am so totally boring today. Though I did finally manage to get out of bed, so I suppose that's something.
Neil started a very cool Flickr tag for everybody wearing Bad Monkey shirts... if you've got a photo up, add "badmonkey" to your tags. Then go see everybody looking impossibly cool by checking it out on Flickr. If you want a Bad Monkey shirt of your own so that you can be equally cool, visit the Artificial Duck Store and get one before the price goes up. Though, I must warn you: I've run out of small and medium, so there will be a wait for those sizes until I get another batch printed up in early June (your order will ship immediately after they're available).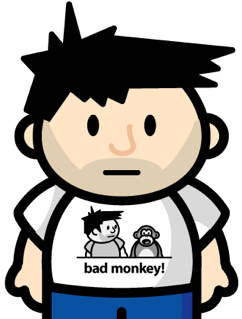 Another fun thing before I head off to work. Kirkkitsch has a nifty entry about making your own South Park character...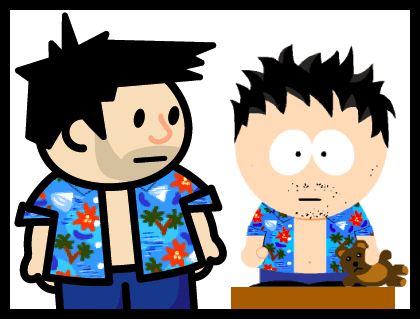 It's me! And now you can go make your own South Park character too.