Okay, forget everything I just said... I've decided that I want to be the new Pope. In addition to wearing those cool hats and getting to be driven around in the Popemobile, I'm thinking it would be an excellent way to meet women. I mean, hey... the Pope gets AROUND. Besides, I was raised Catholic, so I think I'm like pre-qualified or something.
I wonder if when I get to be Pope I can kick all the tourists out of the Vatican Museum and turn the Sistine Chapel into my bedroom? That would be pretty cool getting to wake up every morning and have the first thing you see be Michelangelo's masterpiece hanging above you.
And, as if it weren't enough that the Pope gets to be the adored leader of millions of people, he also gets to carry around that hefty metal staff so he can kick people's asses when they piss him off. I think I'd use it to become the first POPE NINJA!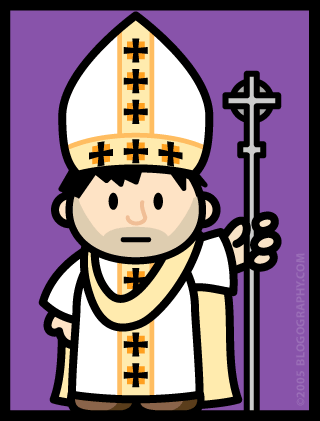 I wonder who I need to speak to in order to be put on the official Papal Ballot?