I am seriously behind in my blog reading. NetNewswire reported that I had 427 entries waiting, which is pretty bad, so I decided to just dedicate my morning to getting caught up.
About 100 deep, I run across an excellent idea for a meme over at Rob's Cucucachoo blog (which he got from an episode of Friends)... where you list the top five celebrities would you have "relations" with, even if you were already in a relationship. I don't think it would surprise anybody if my list looked like this:
Elizabeth Hurley.
Elizabeth Hurley.
Elizabeth Hurley.
Elizabeth Hurley.
Elizabeth Hurley.
I mean, COME ON!! Have you ever seen anything so delicious in your life?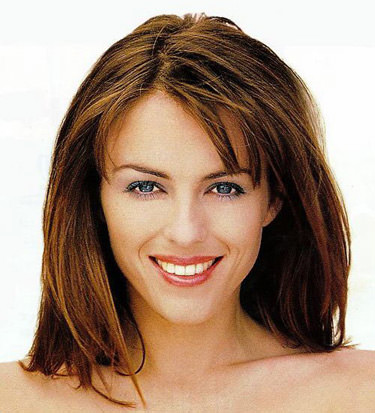 But, in the interest of being diplomatic to all the women out there who are not Elizabeth Hurley, I suppose it's only fair that I give some other celebs a shot at my sweet, sweet lovin'... here's a slight revision for the moment:
Elizabeth Hurley.
Katie Holmes.
Halle Berry.
Jessica Alba.
Angelina Jolie.
A pity that you can't go over five... there should be a way to fit Kelly Hu in there somewhere. Oh well, it's not like if Kelly Hu ever made a move on me that I would go "oh, so sorry, but you're not on my list!"
Movie Quotable of the Day: "There are three basic types, Mr. Pizer... the Wills, the Won'ts, and the Can'ts. The Wills accomplish everything, the Won'ts oppose everything, and the Can'ts won't try anything."
Yesterday's Answer: Jackie Brown (1997) with Pam Grier and Samuel L. Jackson.