It's Bullet Sunday on Easter Sunday! Bullets and Eggs... could there be a better combination?

• HAPPY EASTER! To all my friends who celebrate this day for whatever reason, I wish you the happiest of holidays and a wonderful Spring. My day was nice enough... dinner at grandma's house... but my car ended up covered with bird crap. And I mean covered. There is so much bird crap on my car that I'm fairly certain I could fertilize half the apple orchards in the valley. I didn't have enough quarters for a car wash, so now I'm driving the PoopMobile. Kind of an ominous start to my Spring, but it is what it is.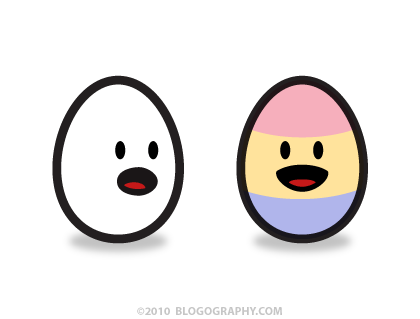 • THRILLER! Say what you like about the freakish nature of Michael Jackson but, after watching his final appearances on the This is It DVD, there's no denying the guy was a true musical artist. I am only a casual fan but have to admit I was amazed watching him prepare for his farewell tour. Even if you only like one or two Michael Jackson songs you owe it to yourself to see this film...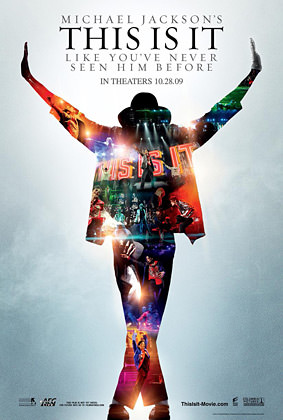 • UPS SUCKS! Yesterday I was supposed to be in Seattle hanging out with friends and family. But a freak snowstorm descended, canceling my plans. So long as a winter storm warning is in effect, I can't risk being trapped in Seattle while I'm still trying to get caught up with work after my vacation. Since I was going to be home, I was asked to help with an emergency. An iPad demo unit which has to be on its way to Europe on Monday wasn't going to arrive as planned, and a software developer friend of mine asked if I wouldn't mind sending my iPad out instead (then he would send his iPad to me next week when he got it). Of course I didn't mind at all. The only problem was that I live in a small town where Saturday Delivery isn't available, and I wasn't expecting my iPad to be here until Monday. So I called UPS to tell them to please route my iPad to a UPS Store in a nearby city that has Saturday Delivery. I could drive into town, pick it up, transfer the software, and then ship it out again no problem.
Except it WAS a problem. UPS refused to do a damn thing.
They wouldn't reroute the package. They wouldn't even contact the local UPS station to have them take it to the UPS Store. They wouldn't even let me drive to the actual station and pick it up there. They didn't offer any solution at all.
What fantastic customer service.
I'm amazed that I've done this with Fed-Ex a couple times before and they never even hinted that it was a problem. Fed-Ex just took care of it, and I never gave it a second thought. But to UPS it's massive drama and an overwhelming ordeal that they can't (or won't) help you with. They just don't care. Which meant my friend... a small tech developer just trying to stay in business another damn day... had to drive eight hours round-trip to solve a problem that UPS could have fixed in just a few minutes if they had even a hint of customer service.
So, lesson learned. If you want a company that actually gives a flying fuck, ship with Fed-Ex.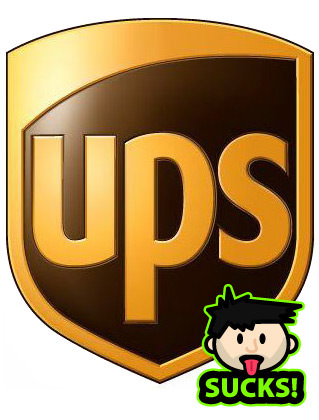 UPDATE: And so one of the voicemails I ignored at work this weekend was from my local UPS station trying to contact me to see if I wanted to have my package delivered to an alternative address or meet a driver to pick it up. This is exactly what I wanted to do all along, but was assured by the UPS Customer Service line that it was impossible. Apparently the local stations actually do give a crap about their customers, they just don't have any support from corporate. This is so frickin' typical of big businesses now-a-days that I can't even pretend to be surprised.

And, on that happy note, I'm off to wash clothes. How exciting is THAT?