I'm a little depressed tonight because Hannah Montana is over. I'm also a little stressed because I'm leaving the country later this week. I'm also a little hungry because a slice of toast doesn't make for a very fulfilling dinner. And I'm also a little tired because I've been sleeping even less than usual. Life can be so hard.

• Forever? After putting it off as long as I could, I finally decided to watch the very last final forever episode of Hannah Montana. I fully maintain that it's one of the funniest shows on television, and always enjoyed it as an entertaining distraction from life. Though it definitely lost something in the last season (especially after Miley retired Hannah and revealed her secret to the world)... I think they wrapped it up on a high note. The cameo appearances by Amber & Ashley and Jesse & Oliver were a nice touch. Jackson and Rico had a great moment. Miley and Lilly had a terrific send-off. I honestly can't think of a way they could have ended the show any better. Good bye, Hannah...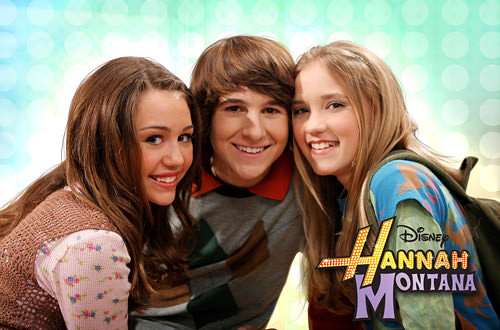 • Incomprehensible. When it comes to organizations like The Trevor Project which was created to prevent suicides among lesbian, gay, bisexual, transgender and questioning (LGBTQ) youth... I never know how to feel. Part of me is saddened to the point of despair that such organizations have to exist. Part of me is angry to the point of blind fury that such organizations need to be formed at all. Part of me is relieved to the point of anguish that such organizations do exist for youth who desperately need their help. Because when I read about all the violence against kids who are different and just trying to get through life one more day... and when I read about yet another suicide from some poor teenager who couldn't take the abuse any longer... and when I remember back to when one of these kids reached out to me for help because he had nowhere else to turn... there is no emotion inside of me that is not affected. I simply cannot fathom how anybody could torture a young life to the point where The Trevor Project needs to be there to talk them out of taking their own life. Even more incomprehensible is how we live in a society which would allow such a thing.
But it gets worse. Entirely too many people are happy to write this off as "a gay problem" and ignore it. But anybody paying attention knows that this just isn't true. Bullying knows no boundaries. Earlier this week a young girl in Pennsylvania may have committed suicide because of bullying... and there's nothing to indicate it had anything to do with her sexuality. At some point people are going to have to stop treating youth suicide as "a gay problem" and start treating is as everybody's problem. Thinking your kid is excluded is the first mistake. Get involved.

• Olbermann. I never watched Keith Olbermann's Countdown for the same reason I never watch anything on FOX News... it's all just destructive partisan bullshit rhetoric designed to tear this country apart. What kills me is the outbreak of sheer joy by Conservatives across the blogosphere now that Olbermann and MSNBC have retired Countdown. I mean, who gives a shit? It's not like any of them watched his show. Keith Olbermann was just somebody to hate. As usual, the venom being unleashed by the hardcore Right is baffling. The general consensus seems to be something like "HA HA! I'M SO HAPPY OLBERMANN'S DISGUSTING LIBERAL TRASH IS OFF THE AIR!" which is ironic on so many levels. I mean, as opposed to what?!? The disgusting CONSERVATIVE trash that's being unleashed daily from shows like The O'Reilly Factor and The Sean Hannity Show and The Glenn Beck Program?
If FOX News is where somebody chooses to get their information, more power to them. This is a free country, and people can believe what they wish (at least for the time being). But saying FOX News is some kind of "fair and balanced news source" instead of the partisan propaganda machine it obviously is... then crucifying Olbermann for doing the same thing on the opposite side of the fence... it's just plain stupid. All any of these people ever do is keep Americans at each other's throats because it makes them money. I choose to repudiate such reprehensible, anti-American behavior in the hopes that we can all be respectful of each other's opinions and beliefs and work together to make this a great country FOR ALL OF US. Granted, this is even more delusional than somebody believing FOX News isn't partisan hackery, but at least I don't go around hating people because somebody tells me to. I hate people because of their actions... just like our Founding Fathers intended.

• Limbaugh. And one of the people I choose to hate for their actions is Rush Limbaugh. This absurdly stupid pile of shit apparently has an amazing talent to make people turn off their brains when they listen to him. Unbelievable, I know, but it's the only explanation that makes any sense when you hear the vile bullshit he spews every time he opens his mouth. His latest racist rant against the Chinese offends me on so many levels that I couldn't even listen to his fucked-up crap until Steven Colbert injected jokes into it...
I mean, seriously. What the fuck?
How could anybody listen to such utter idiocy and take Rush Limbaugh seriously? Who could hear this bullshit and think Rush Limbaugh is not a complete dumbass? He doesn't comprehend how anybody could possibly communicate in any language except English? He doesn't understand that waiting until a somebody finishes speaking to a live audience before interrupting with a translation is just extending respect and courtesy due a WORLD LEADER? He doesn't think that if there was a major mis-translation of the speech that anybody would notice? He thinks making fun of a language spoken by over a BILLION people with "ching chong chung ching chang" isn't offensive? He honestly feels that President Obama being polite by paying attention to Chinese Paramount Leader Hu Jintao is stupid because Obama doesn't understand Chinese? (what the fuck would Rush Limbaugh do? Take out a Q-Tip swab and clean his ears?). What am I missing? How do people not see that Rush Limbaugh is nothing more than a moron with a severely diminished mental capacity and a microphone?
It's one thing to be upset over China's sad record on human rights. Or to be upset that the USA owes China such a staggering sum of money. Or to be confused by the customs, languages, and laws of foreign countries. But it's another thing entirely to think that being a self-important, xenophobic, rude asshole to a visiting foreign leader is how we should be conducting foreign diplomacy. It is painfully obvious that the people of this nation desperately need to travel outside our borders (not necessarily physically) and see more of the world so that disgusting voices like Rush Limbaugh's don't define our ignorance. Sadly, it may already be too late.

And, on that sour note, I think it's time for bed. Just maybe I'll actually be able to get some sleep tonight.