Don't be alarmed by what transpires below... because a Very Special PORTLANDIA edition of Bullet Sunday starts... now...

• Outage. I awoke at 4:30am to get some work done, only to have the power go out a half-hour later. Turns out that twenty square blocks lost power in Downtown Portland, and though they said they would have it on at 10:30am, it never happened. Sure it made taking a shower and using the toilet a challenge because there was no light... but I made it out alive, so I guess it's all good.

• Brunch. I am amazed at how many tiny restaurants there are in this city... and they all seem incapable of serving bad food. Vahid and Sarah took me to a frickin' TEA HOUSE where I had some of the best falafel ever... perfectly seasoned and flawlessly cooked. Kudos to Tea Zone for a quality that many much bigger restaurants can't touch. I also had Black Monkey Tea, which is pretty darn fine tea, despite not tasting anything like a monkey. Thanks to Vahid and Sarah for taking time out of your busy Sunday to hang out... and buy me donuts!

• Outage. Back to the hotel and still no power. Luckily, they got the back-up generator running so there are hall-lights and elevators and hot water... but still no light in the rooms, which makes peeing in darkness a bit hazardous. So, turning to The Fifth Element as inspiration, I used a clever arrangement of mirrors to reflect light from the window into the bathroom so that I no longer have to pee in complete darkness. "AZIZ, LIGHT!"*

• Engage! The main reason I detoured through Portland on the way home was so I could stop in at the wedding celebration for The Spirit of Saint Lewis and Blair's Corner... two long-time friends from my earliest days of blogging. They've been together for sixteen years and, thanks to Washington's surprisingly progressive views on marriage equality, can now... at long last... make honest men out of each other!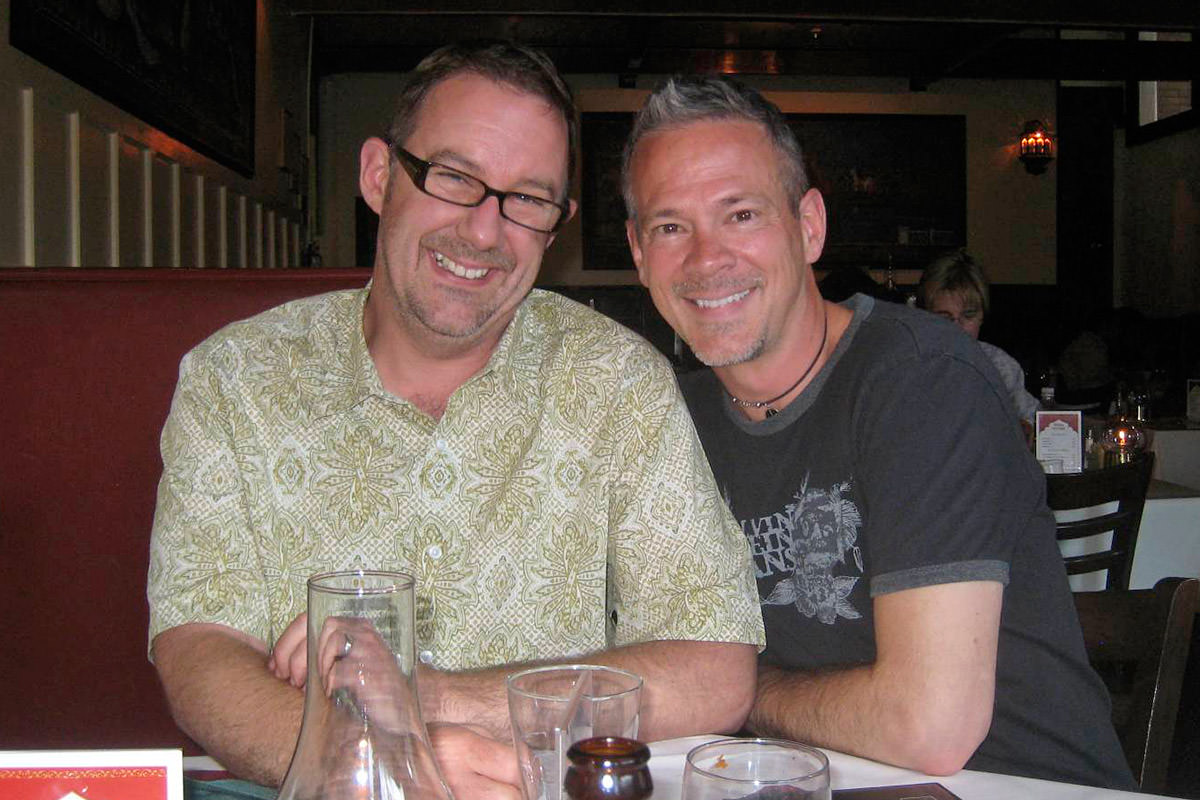 Seriously two of my favorite people! Thanks so much for letting me share in your celebration!

• Tri-Met. For the first time in my life, I wrote a letter (via email) to a public transportation company. Portland's Tri-Met has long been one of my favorites but, on my bus-ride back downtown, the driver we had went above and beyond when he assisted a woman in a wheelchair who had some difficulties communicating. He was exceedingly patient, kind, and respectful while assisting her, and it's rare to see this kind of caring now-a-days. I thought Tri-Met should know how much it's appreciated. Not only by the people their employees help out... but the people they inspire to do likewise.

• Powell's. I went to the amazing Powell's City of Books so I could buy the latest Jasper Fforde novel... only to find out he didn't release a new novel in 2013! What cheek! So I ended up buying Leviathan Wakes, which is the first book in a sci-fi space opera known as "The Expanse" novels. This was originally meant to be a trilogy, but now I've learned that not only are Daniel Abraham and Ty Franck (a.k.a. "James S. A. Corey") writing new "Expanse" books... they have also agreed to have it brought to television! I've heard good things about the series, so I want to get in on it before everything explodes...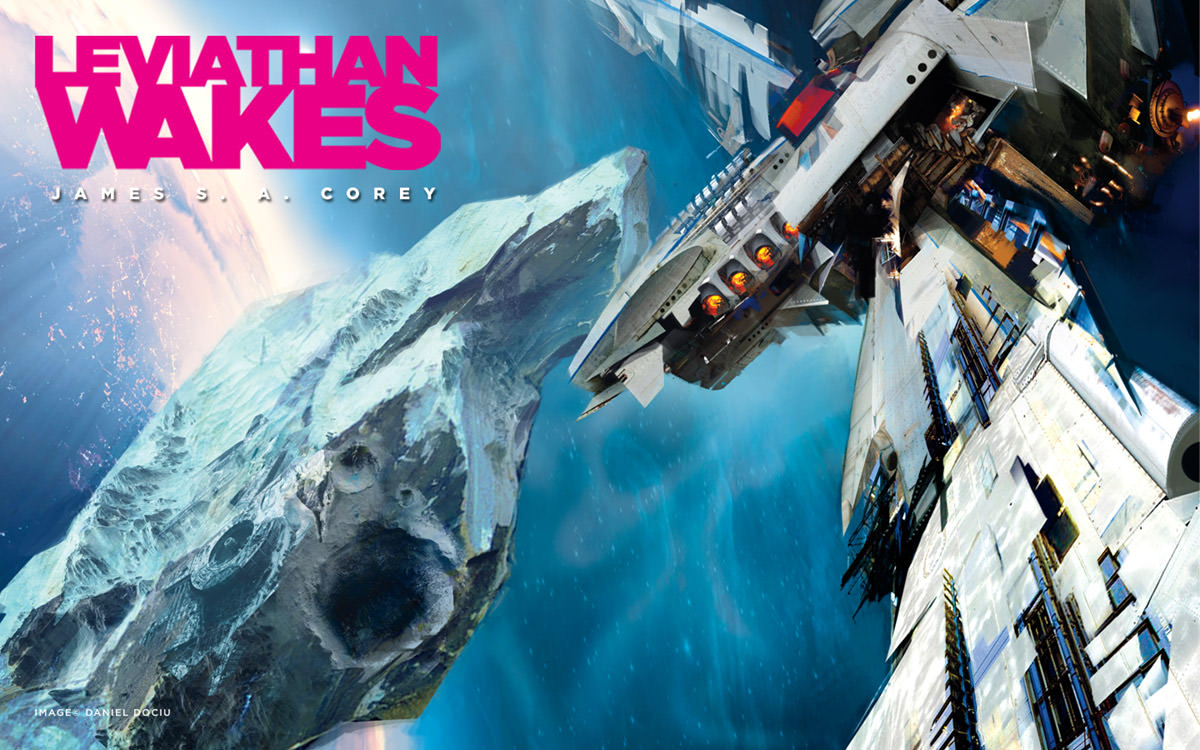 So far, I'm kinda digging it. I just wish I had more time to read.

• Houses. Vahid mentioned that The Benson hotel puts out a gingerbread house display every year, so I stopped by to see it on my way back from Powell's...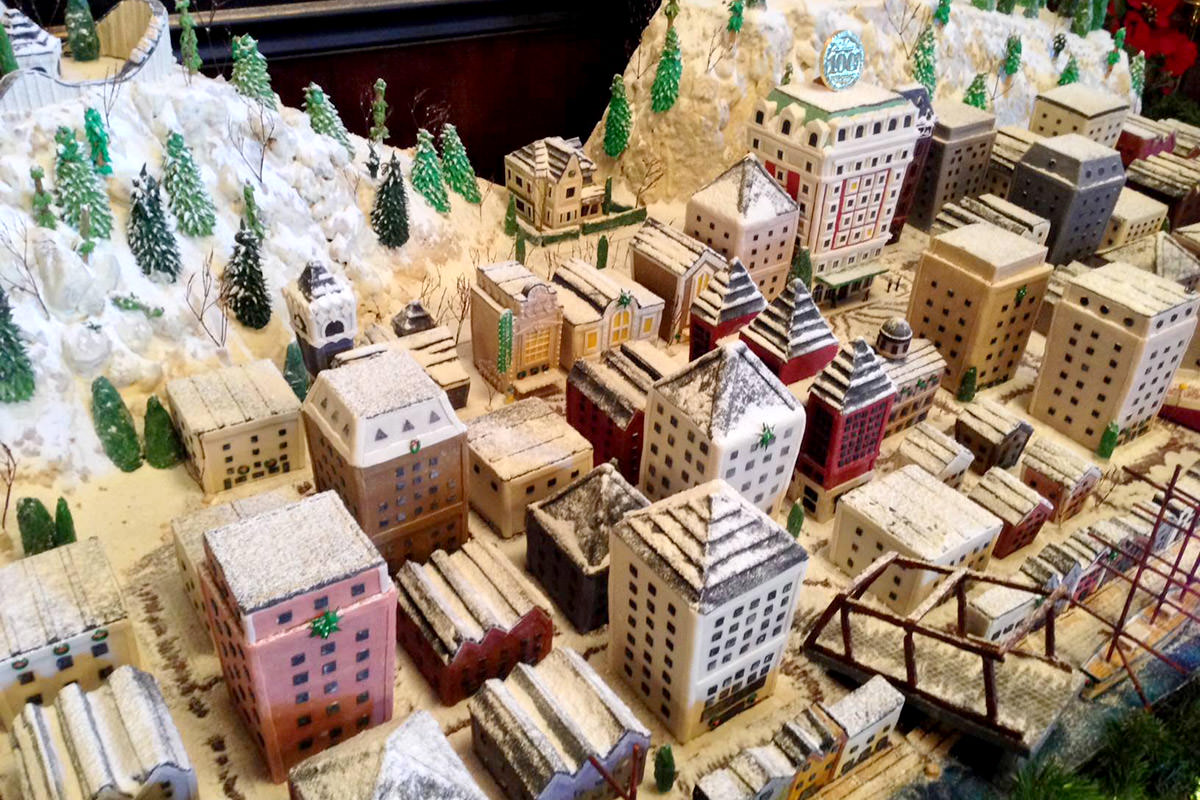 Pretty impressive! They say that it took 500 hours of work to create.

• Restored. Power finally came back on while I was goofing around at Powell's. My room was toasty warm when I returned, and I was able to get all my various electronic devices fully charged for my trip home tomorrow. Thanks, PGE!

• Flaming. Years ago I got a little lost heading back to my hotel from Powell's, and ended up running across a hole-in-the-wall Mexican restaurant called "Santeria." The music was thrashin' punk rock played at high volume, and I was served up a massively delicious, very spicy vegetarian burrito the size of your head. As if that weren't enough, their restroom is shared with the strip club next door, so going to the toilet comes with a side-order of naked ladies. Add it all up and, needless to say, I immediately fell in love with the place. After screaming with my server for a bit, I found out that the restaurant had been open less than a year. Which led me to think that a place this "unique" probably wouldn't last another six months. That was back in 2010. This being Portland where "unique" little places like this tend to thrive, it turns out I was (happily) dead-wrong, and Santeria is still around today. And since it is just a couple blocks from my hotel, I decided to pay a visit for dinner. This time I had the enchiladas, which were (as expected) very spicy-hot and delicious...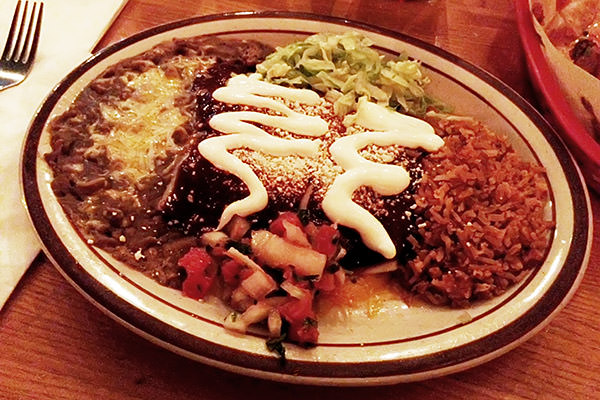 Just for fun, I tried a little bit of their "hot hot" sauce, which had delicious flavor... but makes you feel like your face is melting off. It also makes you worry that if you fart, the seat of your jeans is going to catch fire and blow out. But in a good way. So... if you're looking for excellent Mexican food with a little heat and a lot of noise while visiting Portland, this is the place.

And now, time for a long winter's nap in my warm hotel bed on a cold Portland night.
*Just to be clear, there is no young Egyptian boy named Aziz here watching me pee... I was just quoting a relevant passage from the film.**

**LEELOO DALLAS MULTI-PASS!