Ask any web developer what the worst part of their job is, and they're almost certain to answer "writing hacks so pages display properly in Microsoft Internet Explorer." For years, Microsoft had a pile-of-shit browser that failed to render standard HTML properly. This means that every time you come up with a new design, you have to do a bunch of freaky shit... hacks, work-arounds, bug traps, etc... specific to Microsoft so that people using their crappy browser could view your web pages.
In recent years, Microsoft has gotten more proficient at making their dumbass browsers work better with web standards, but there are so many people using older versions of their bullshit software that it's still a problem even to this day (which is why Microsoft is begging people to upgrade).
Eventually, web designers built up a library of hacks that they could pop into designs that would handle all the Microsoft dumbassery. It wasn't an elegant solution, but it works. It works so well that I don't even think about it any more.
Nice, right?
Except...
I never, ever thought that I would run across something that would be worse than the days I spent pulling my hair out at 2:00am trying to get a web page to display in Microsoft Internet Explorer.
I was wrong.
Welcome to Apple's iBooks...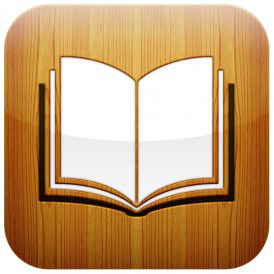 Yes. Apple.
When they first released iBooks, a lot of people were relieved to know that Apple had decided to use the existing ePub standard for their file format. This meant that the bazillion eBooks out there that were already in ePub format would work just fine in iBooks.
Or not.
BECAUSE APPLE HAS SO HOPELESSLY FUCKED UP THE WAY ePUB DOCUMENTS ARE RENDERED THAT I FIND MYSELF LONGING FOR THE "GOOD OLD DAYS" OF DICKING AROUND WITH MICROSOFT INTERNET EXPLORER CODE!
I am not joking. Apple iBooks has so much incomprehensible shit going on that they should aspire to be Microsoft. In fact, Apple's iBooks team of 2011 could take lessons from the Microsoft Internet Explorer team of 2001 on how to comply with internet standards.
I have just spent SEVEN HOURS trying to get an ePub document to render properly in iBooks. And I'm still not there yet. I'm getting closer, but thanks to the totally fucked up way that iBooks dicks around with text when the "Full Justification" setting is on, I've still got a ways to go.
Apparently Apple has some magical document called iBookstore Asset Guide that is supposed to help, but the only way you can get it is to become a publishing partner with Apple. Yes, you read that right, in order to force Apple's piece-of-shit software to comply with OPEN STANDARDS, you have to get some kind of "secret document" not available to the general public.
It sure would be nice if Apple got the same kind of hatred-fueled uproar that Microsoft gets when they fuck up. Maybe then Apple would start listening to people, just like Microsoft was forced to.
In the meanwhile... fuck you, Apple. I thought I was done with this kind of hackery bullshit.