Last night while I was at dinner with Marty and his wife (of Banal Leakage fame), their friends had an extra ticket to the comic convention that's in town. I gratefully accepted it for one reason and one reason only... Erin Gray.
Most people will remember her as Colonel Wilma Deering from Buck Rogers in the 25th Century a 1979-1981 sci-fi television series which featured Erin Gray in clothing so tight that she had to be sewn into them...
I was a mega-huge fan of the show... and Erin Gray was 98% of the reason for that. To have an opportunity to meet her in person? Not something I'm going to pass up!
She was incredibly nice... taking time to talk with fans a bit as they got their autographs and photos... and as beautiful as ever!
I'm still reeling that I got to have my picture taken with Colonel Wilma Deering!
The convention is much larger than I thought... but just as overly-crowded as San Diego's famous Comic-Con. It's insane how many people were trudging through the dealer's floor. And there were hundreds more people standing in line outside waiting to get in...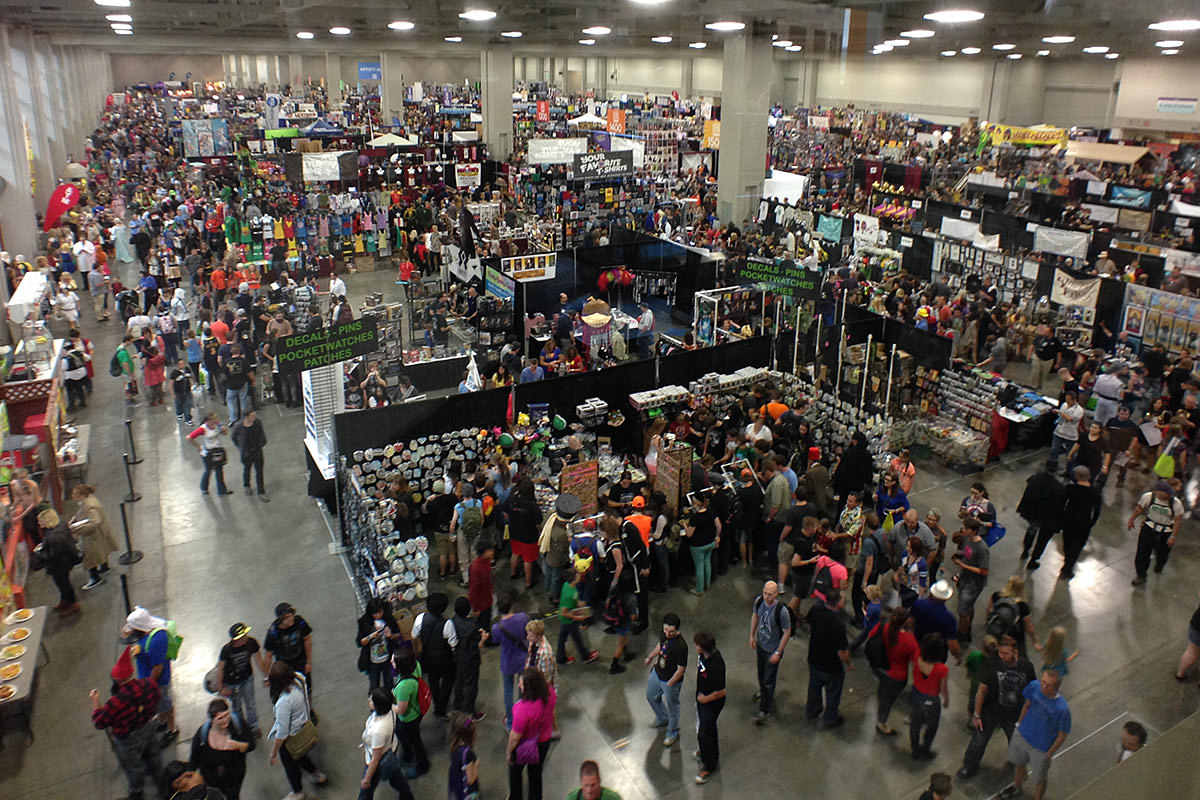 I didn't have any money to spend, so I was in-and-out for my Erin Gray meet-n-greet in under 30 minutes.
If I did have the money, it would have been cool to meet Barbara Eden of I Dream of Jeannie. along with Erin Gray and Lynda Carter, she completes the holy trifecta of my boyhood television crushes.
Not a bad way to spend a morning in Salt Lake City.
But the night is yet to come...