I haven't been to Antwerp for decades, but decided to make the trip so I could see the Hard Rock Cafe which was added there. I don't know that it was worth the trip, but it did allow for time to visit with The Woman Formerly Known as DutchBitch, and we decided to make a lunch of it.
An hour and forty-five minutes later, and we were deposited at Antwerp's lovely Central Station...

The cafe is small, but has a decent collection of memorabilia going on...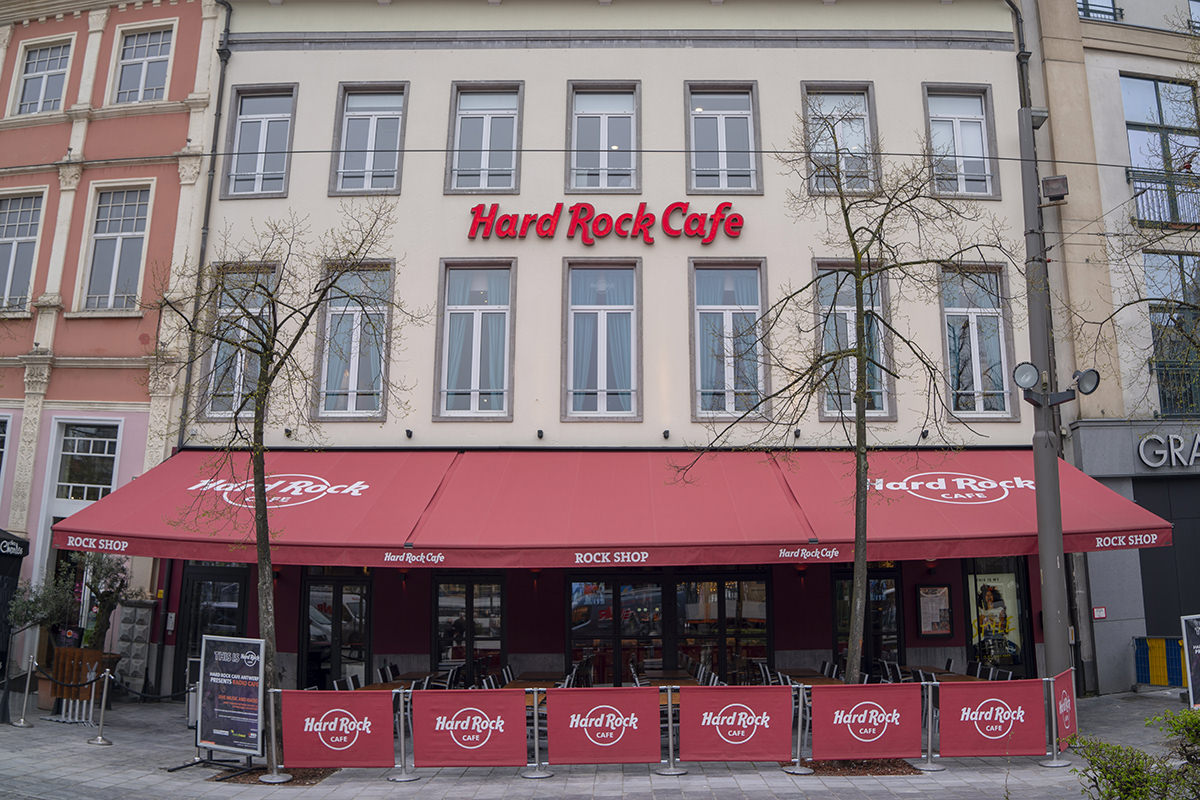 With n hour to kill until our return train, we walked through the city a bit. This was a creative approach to public art I don't recall seeing before...

Not that it was the only public work on display...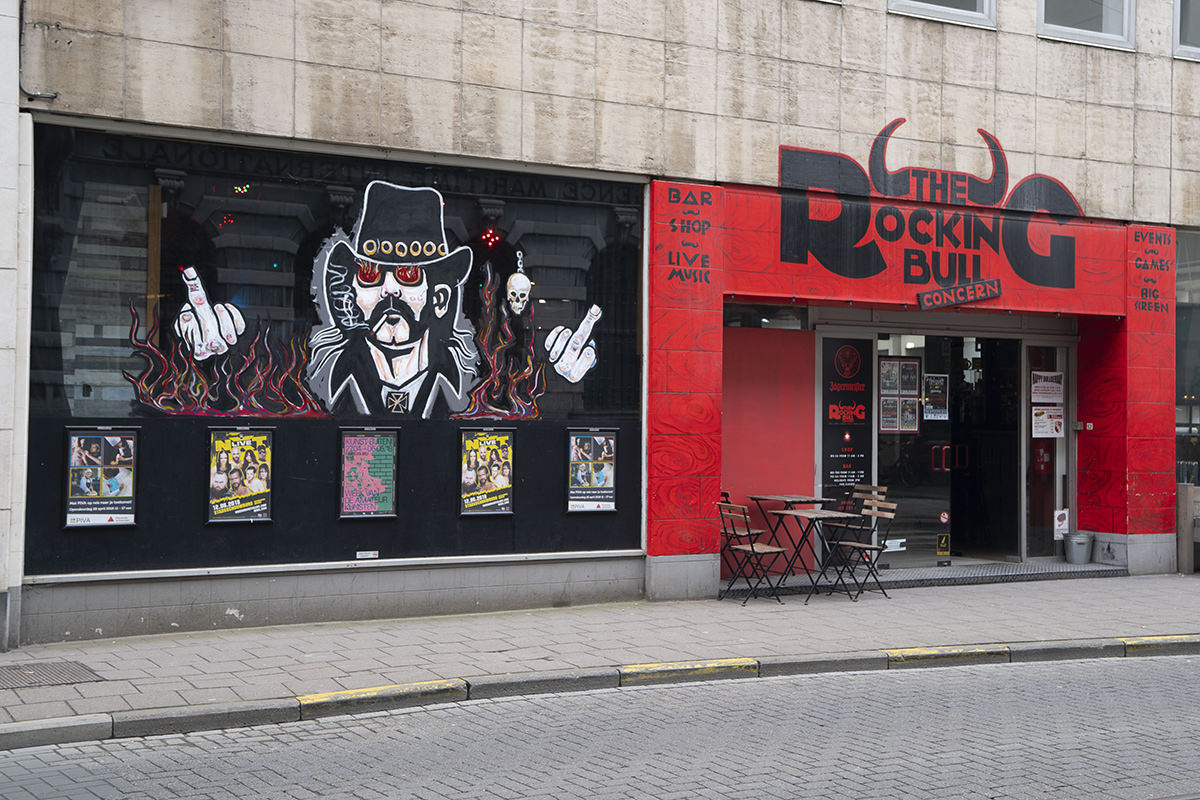 And for anybody worried that McDonalds, Starbucks, and Kentucky Fried Chicken was the end of American exports abroad, you'll be happy to know that Five Guys has gone global...

And with that, we said adieu to Antwerp.

I would have wanted to visit Budapest even if there were not a Hard Rock Cafe here, but since there is, I definitely wanted to drop by for a shot glass, T-shirt, and a couple pins. And a late lunch. Just enough to tide me over until I found some kind of awesome Hungarian vegetarian meal for dinner.
The Hard Rock Budapest is a fairly small property, but has a good assortment of memorabilia...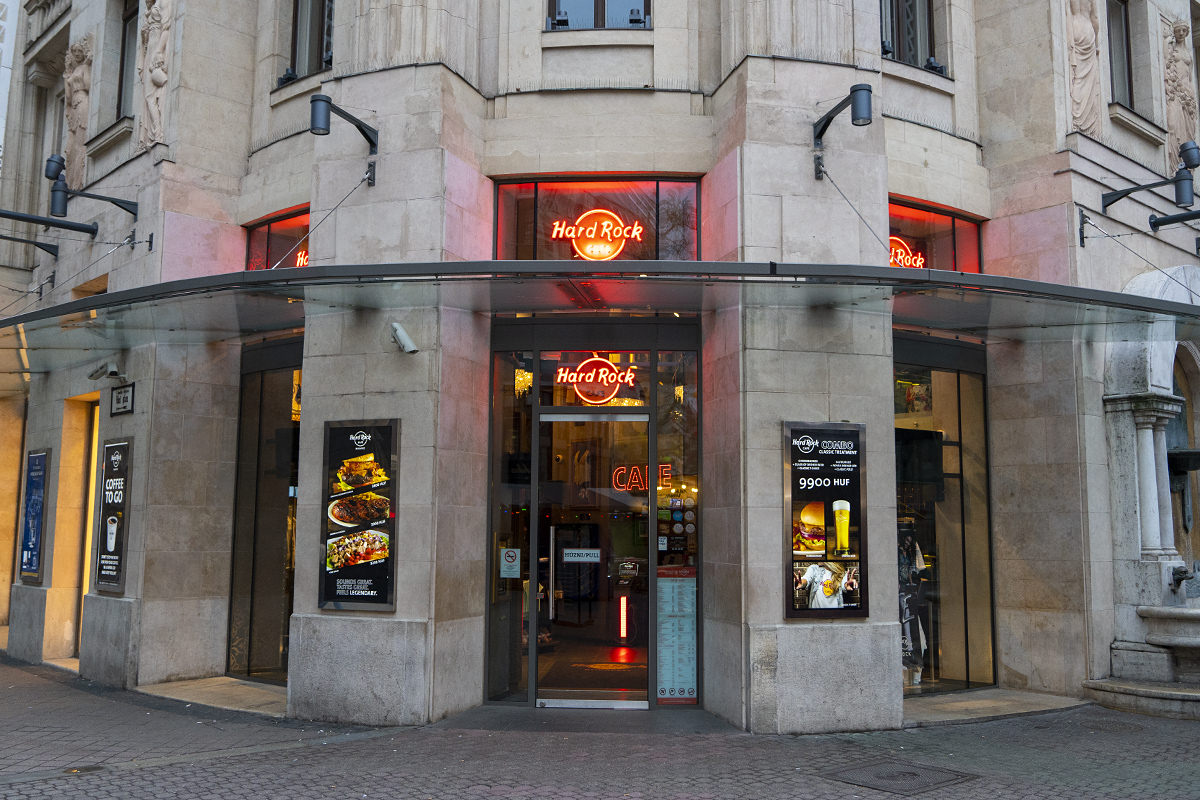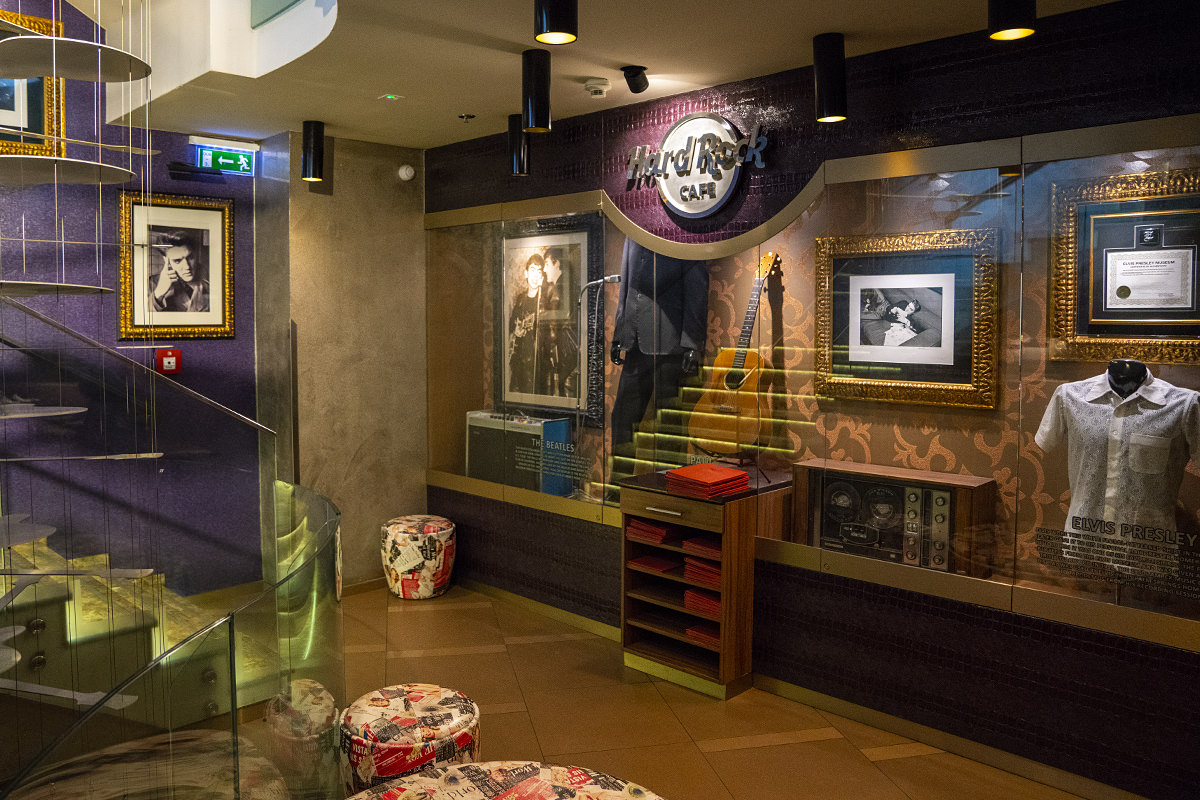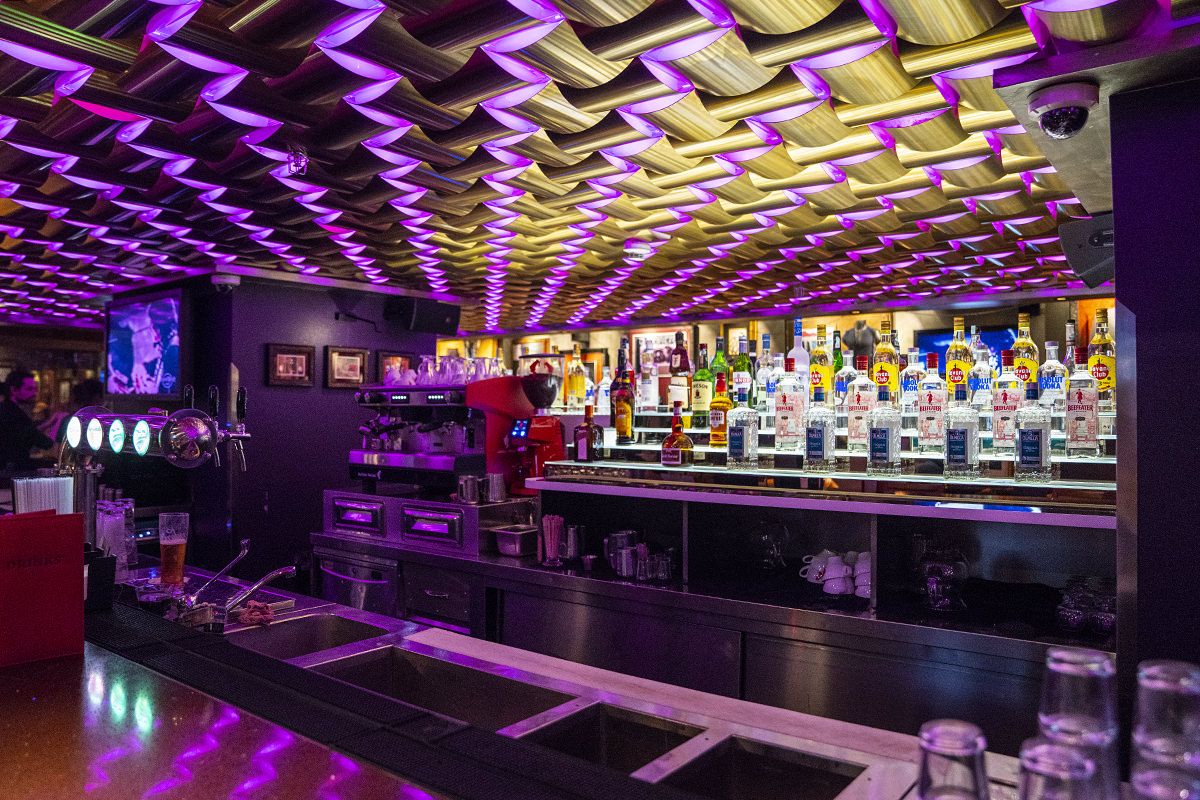 It also has a nice view of the square below...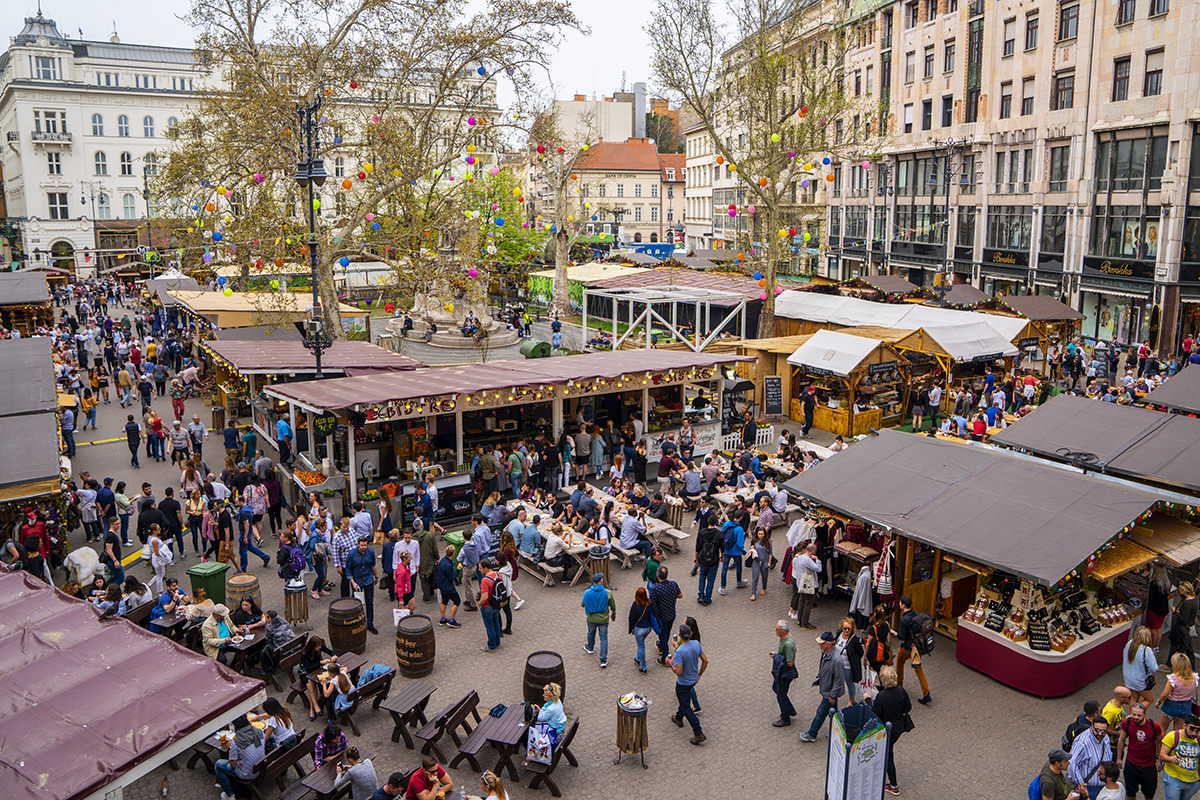 Wanting to get the most out of my 24-hour public transit card, I headed to City Park and Vajdahunyad Castle. There's a museum about agriculture inside, but I didn't have the time to spend visiting it...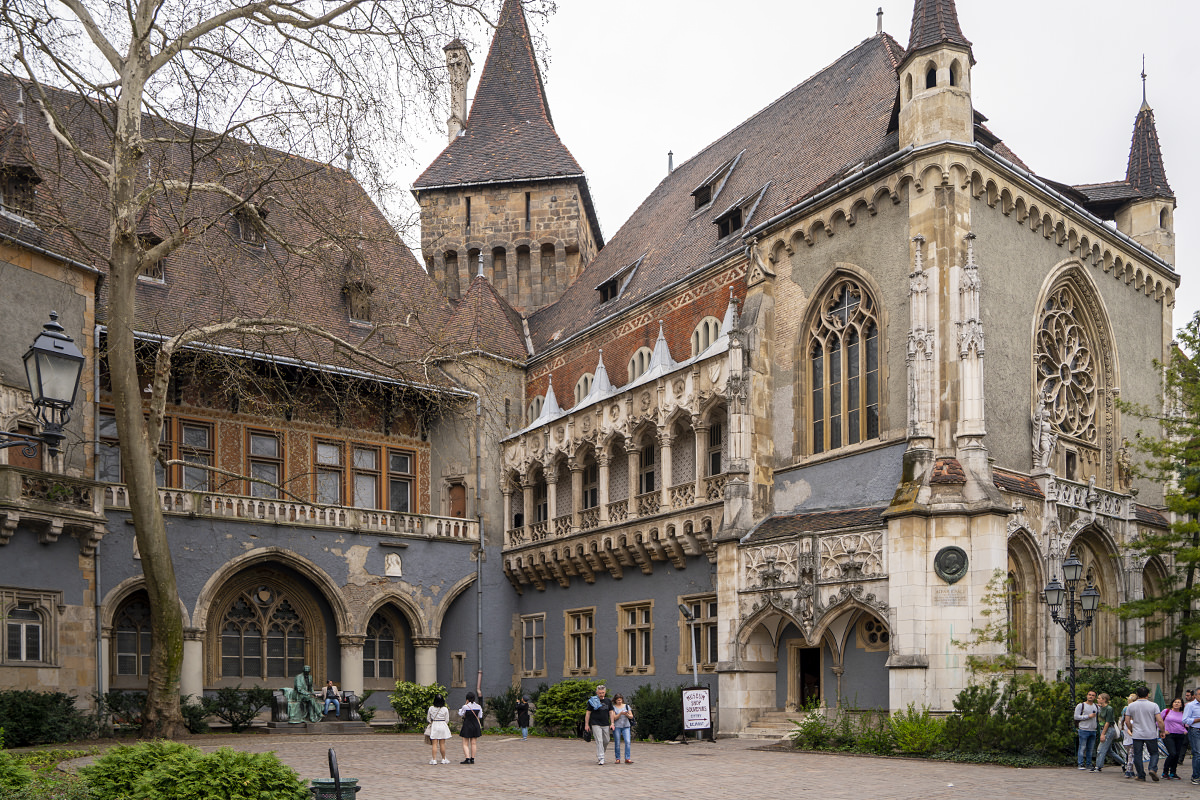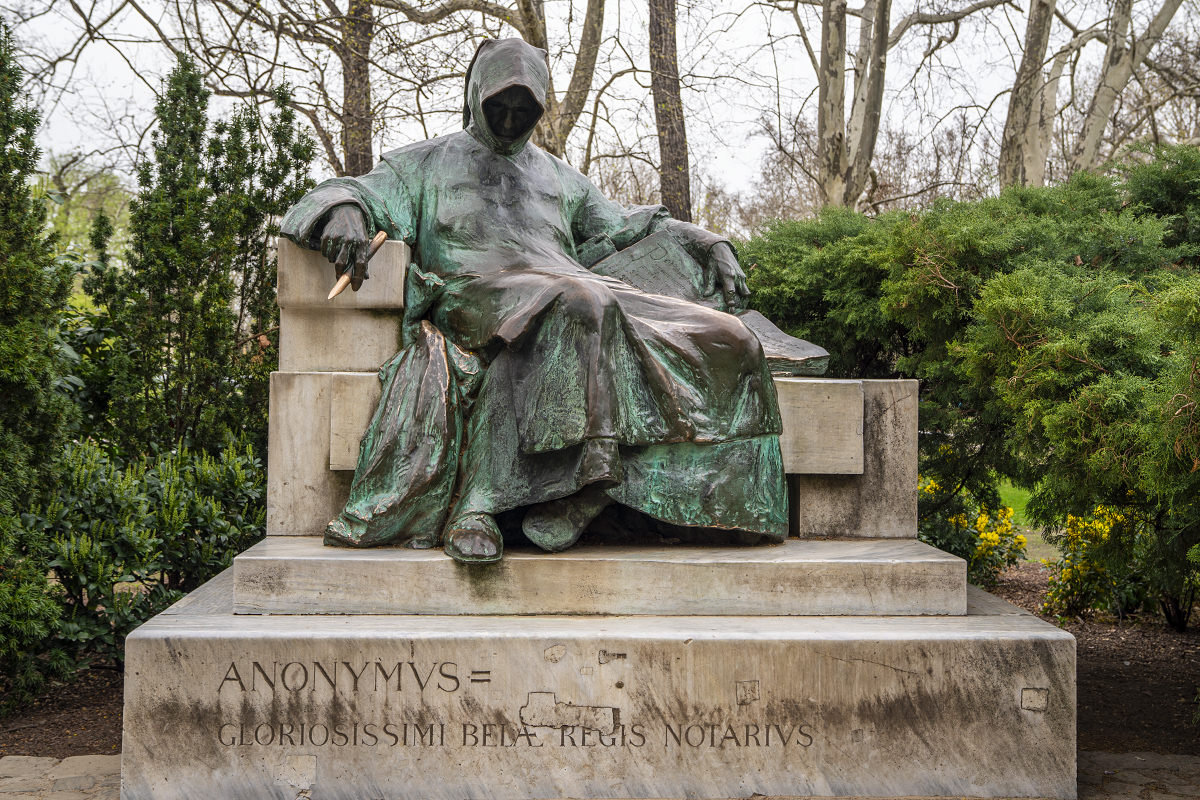 Behind the castle is Hősök tere, which means "Heroes' Square" in English. In addition to housing Hungary's Tomb of the Unknown Soldier, there are statues of various important Hungarian leaders at one end. As you could probably guess, this has been the site of many political demonstrations over the years...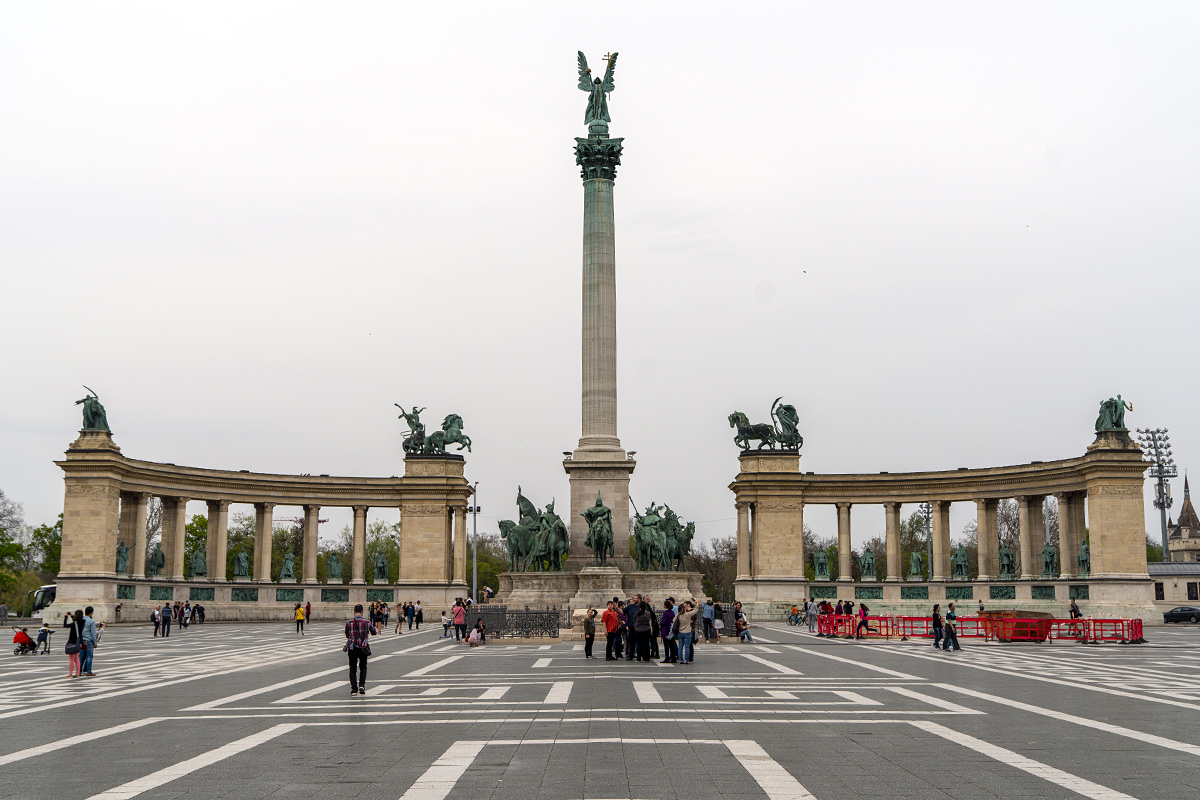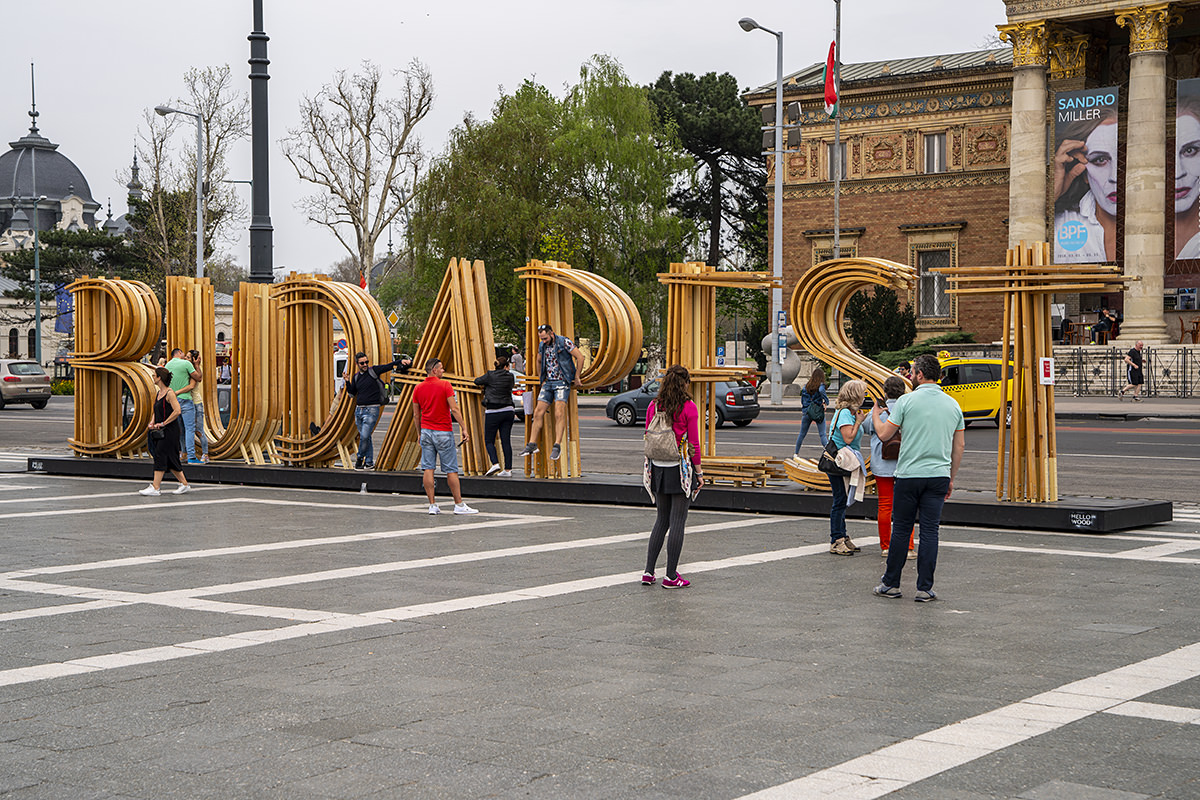 As I was speeding my way back towards the Danube, I saw this funky piece of art in one of the subway stations and had to get a photo. No idea what it means...

The Hungarian Parliament Building is famous for the way it lights up at night, but it's not quite getting dark yet. Doesn't stop me from pulling my camera out as I pass by though...

At the river, I eventually find what I'm looking for... the "Shoes on the Danube Bank" memorial. During World War II, people (mostly Jews and Romani) were brought here to the river bank to be shot by the Nazi-inspired fascist regime of the day (called The Arrow Cross Party), but were told to remove their shoes first...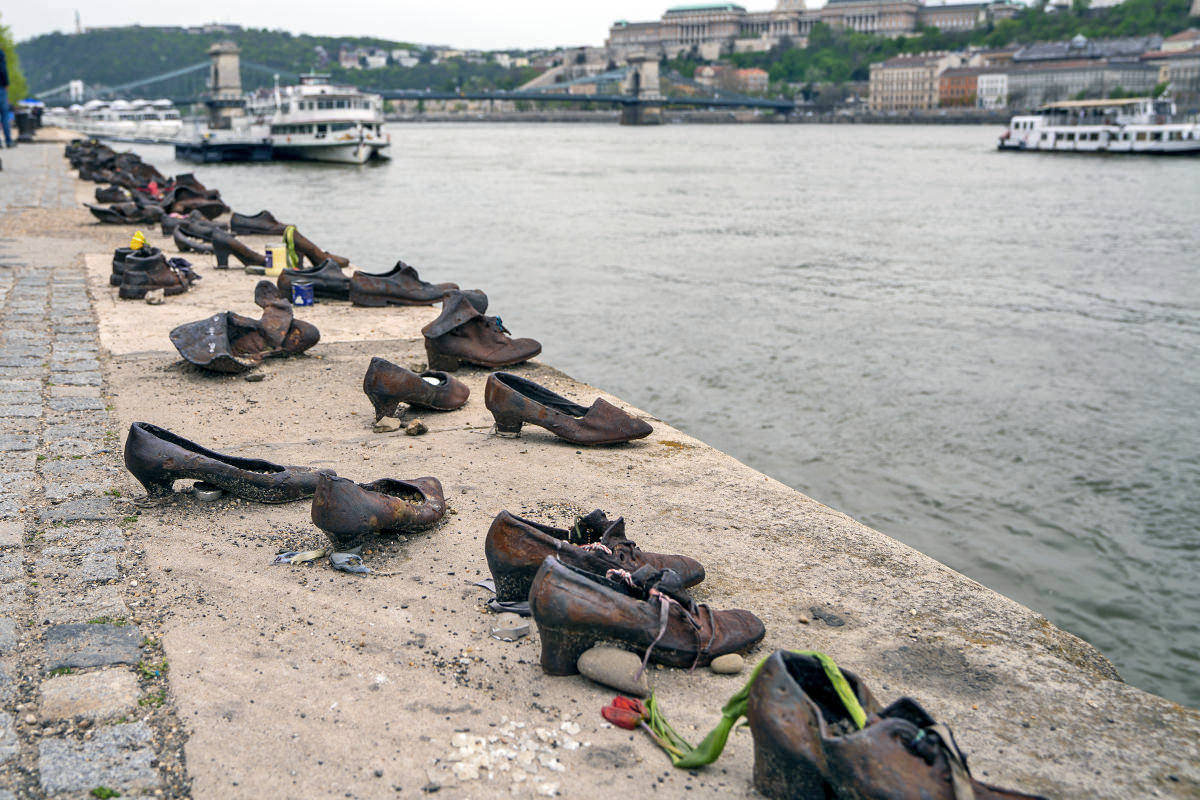 Exhausted from running around like a madman all day, I headed back towards my hotel to get some dinner and rest up for some night photography. I didn't know what might be available for vegetarians, but thought my best bet would be at a collection of food stands in the square nearby. Sure enough, I ran across "Lángos" or "Hungarian Flatbread," which is pieces of deep-fat-fried dough that's slathered in sour cream then topped with a mountain of grated cheese...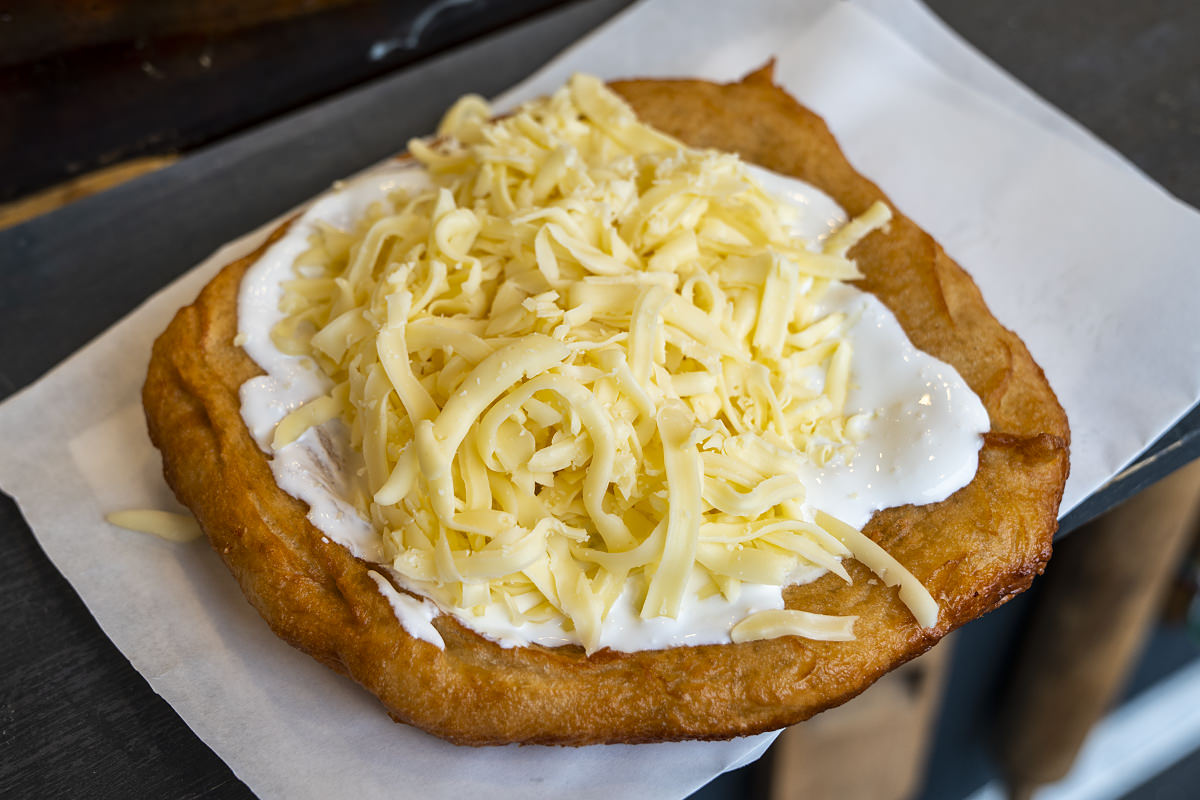 Pretty close to heaven for somebody like me!
And... one more entry left to wrap things up...