I've always been a Peter Gabriel fan. So when my long-time blogging friend, Jester, asked if I would go to see him perform live in Seattle, I jumped on the opportunity.
It was so much more than a concert though. It was more like art from the jump. A countdown clock was projected on the stage where a worker progressively erased the hands and drew new ones to tell the time...
And then the show was on...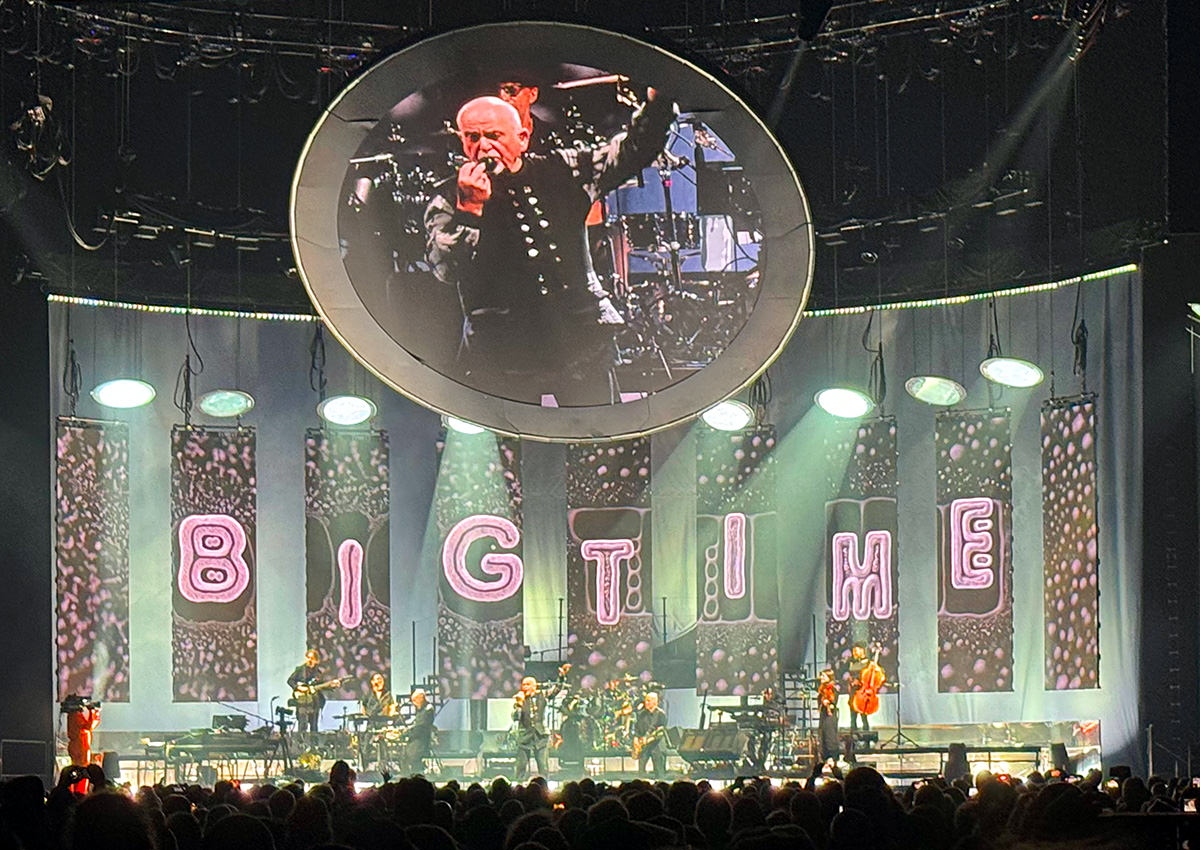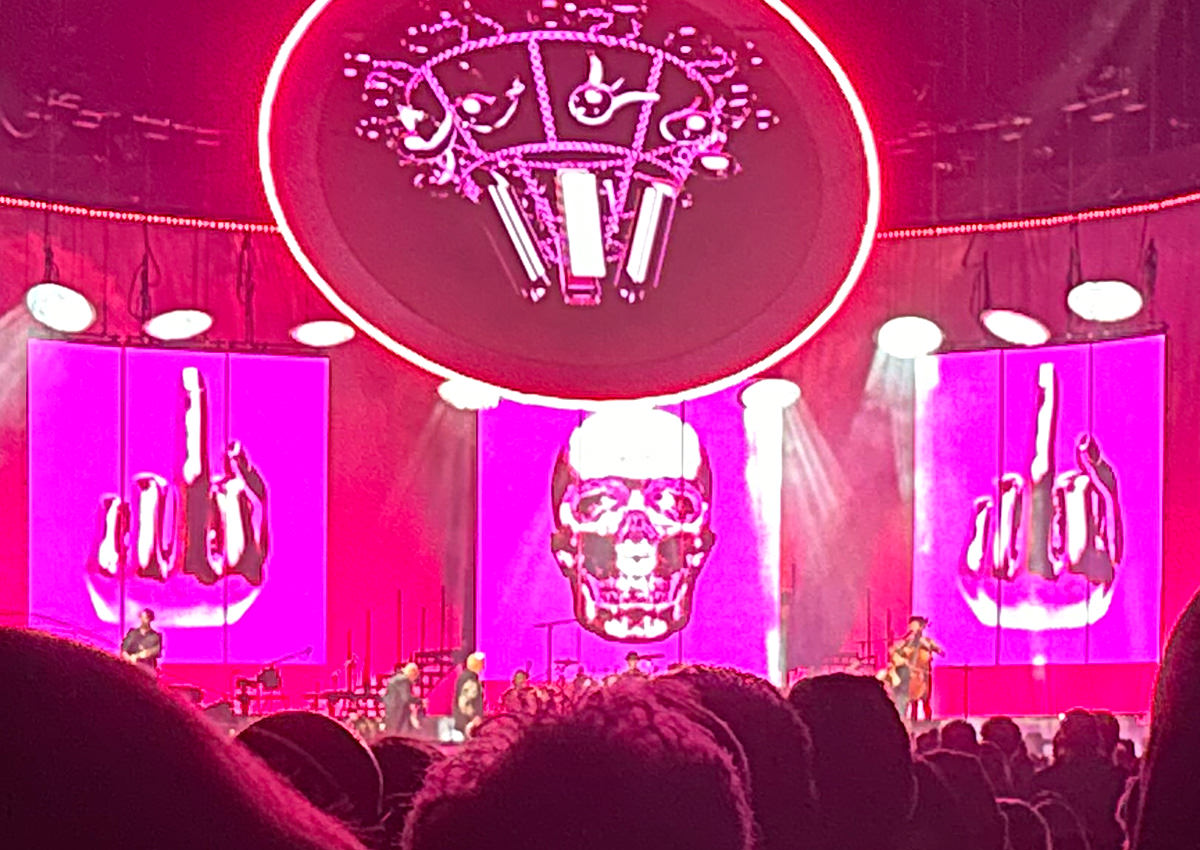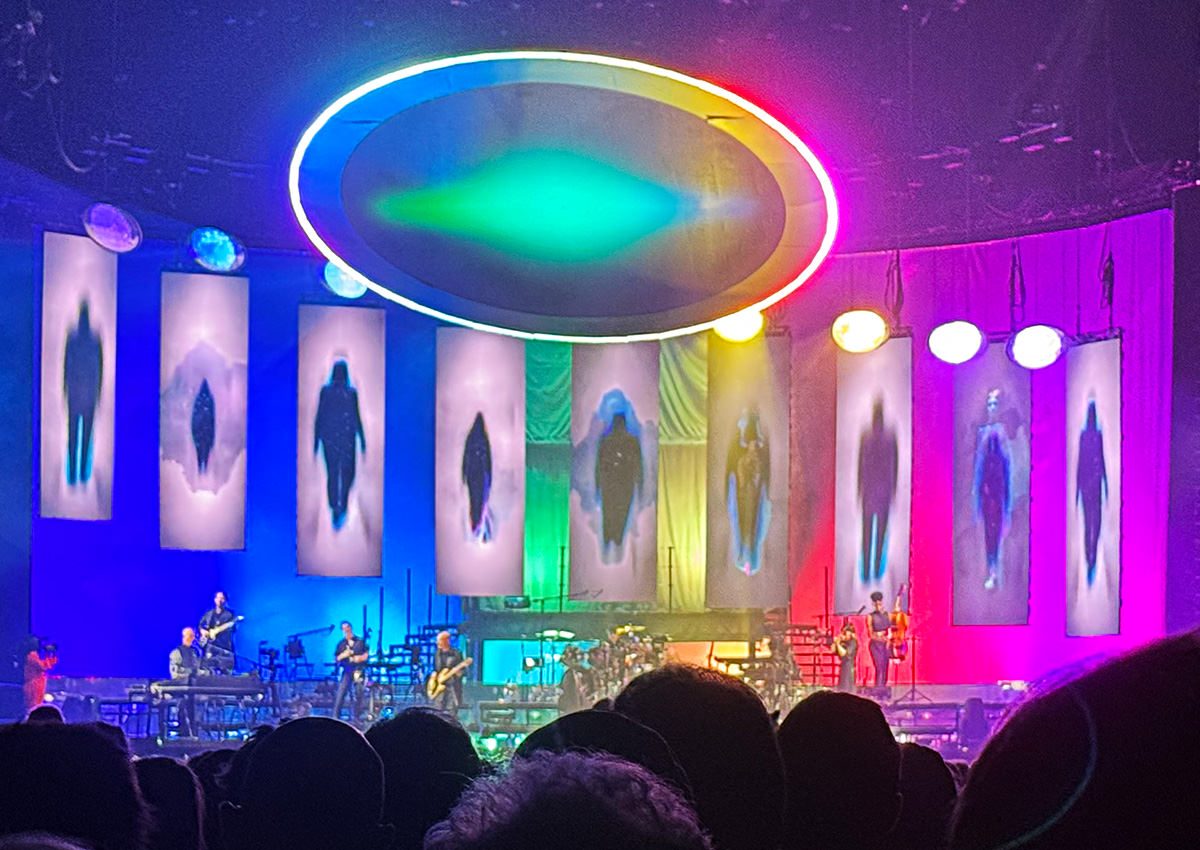 I honest to Betsy don't understand how Peter Gabriel sounds just as good as he did 40 years ago. The guy is 73 years old and killing it. I was expecting his voice to have weakened after all these years, but nope! Here is him performing his hit Sledgehammer now...
Vs. when the song debuted, shown here with the groundbreaking video that Peter Gabriel unleashed back in 1986 (which won nine MTV Music Awards...
Incredible. Interesting to note that portions of the video were made by by Nick Park (of Aardman Animations fame) and had Peter Gabriel being "animated" frame-by-frame for 16 hours while laying under a sheet of glass.
But anyway...
The concert itself was three hours long divided into two parts by an intermission. Which is to say that Gabriel was essentially his own opening act. In what was a very odd choice, he decided to fill the show not with his biggest hits (although some of them were in there, including Sledgehammer*, In Your Eyes**, and Solsbury Hill***)... but with all the tracks from his forthcoming album, i/o, which accounted for a full half of the songs he performed. I'm guessing only a handful of people in the audience had heard the few tracks that got released earlier this year (on each full moon). But, for the most part, these were songs nobody had any experience with what-so-ever.
I was okay with it. Some of them I really liked (Live and Let Live is a wonderfully upbeat track that I loved). The one misstep was the song, And Still, which he wrote for his mother, which ground the set to a screeching halt. It was a lovely song, but horribly out of place. Maybe if he had put it somewhere else in the setlist?
There were people in attendance, however, who did not feel the same as I did.
A couple sitting to our right and three people sitting in the row ahead of us decided to bail at half-time. Apparently a self-declared Peter Gabriel "super-fan" to our right was furious that she had spent money for tickets and called the show "awful" before leaving. Which is to say that she thought it was awful because Gabriel didn't play the songs she wanted to hear (Jester noted "She was probably only familiar with the album 'So' and was mad that she only got two tracks from it (of the five total that he played)." And it's like... well... okay. But the insanity of it all still doesn't process in my brain.
Would I have love love loved to have heard him perform my favorite song, While the Earth Sleeps... a collaboration with Deep Forest for the movie Strange Days (which is the best closing credits song ever made)? Of course I would! I would have lost my mind. But was I going to storm out of the concert in protest? Oh fuck no...
We did get to hear his collaboration with Kate Bush, Don't Give Up though. Unfortunately Kate Bush was not available to perform it with him, so he did it with one of his backup singers (Ayanna Witter-Johnson) and she slayed the part. It was gorgeous...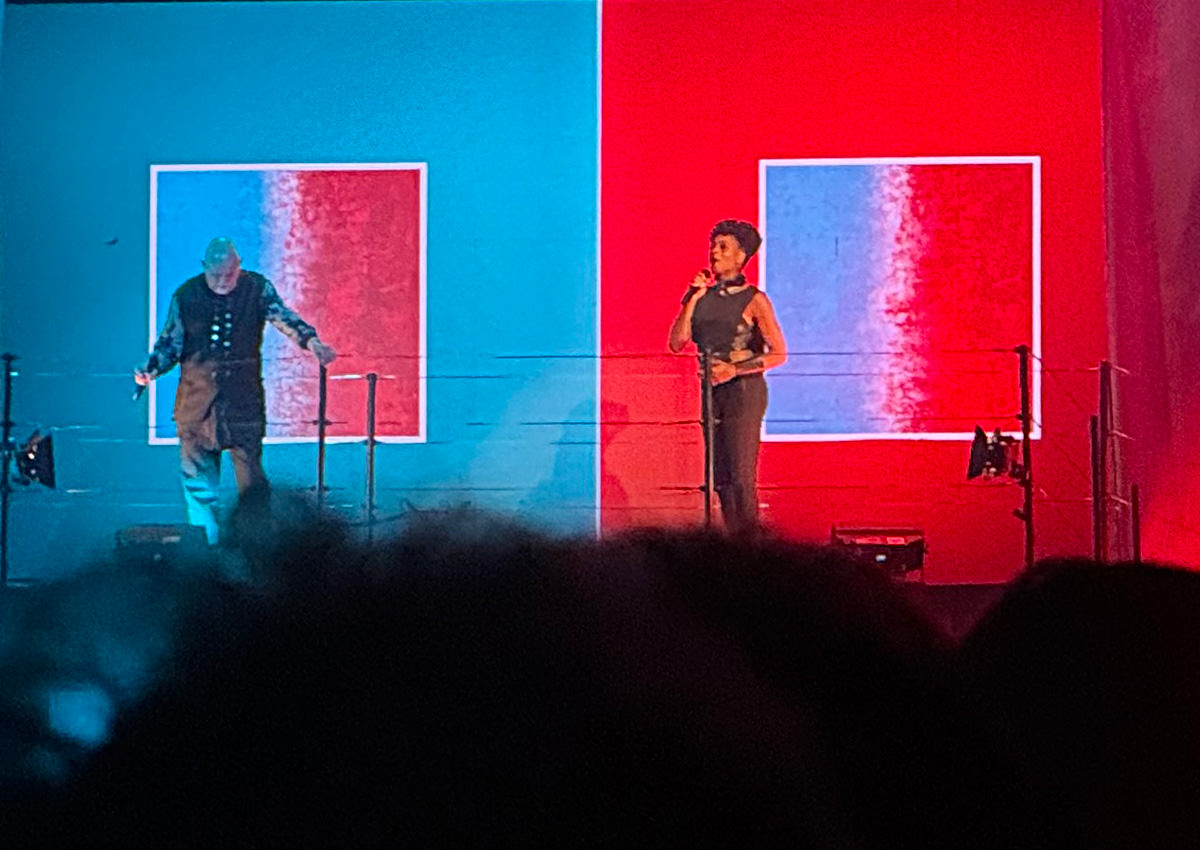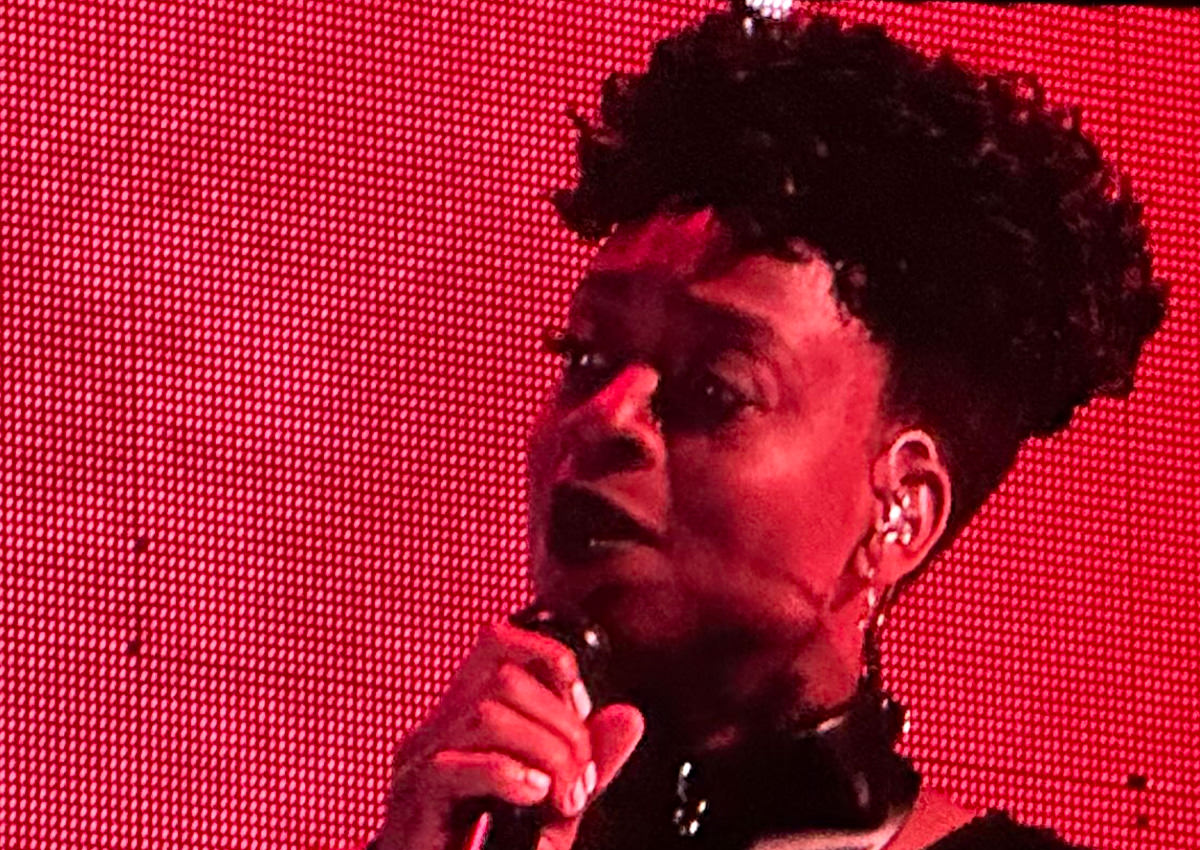 But anyway... wonderful concert...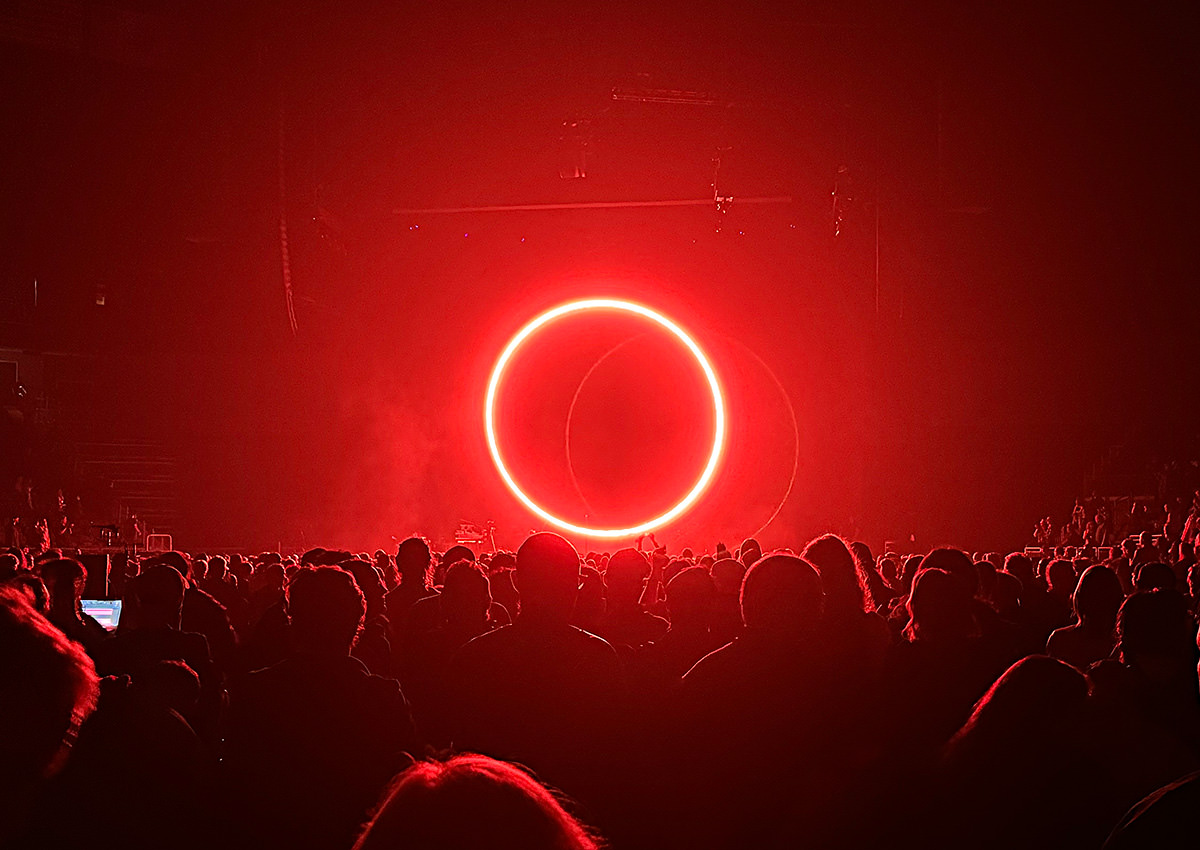 In addition to Peter Gabriel telling a bit of a story between songs that wove them all together in an entertaining way and promoting his humanitarian outlook on the planet... each song was accompanied with a great visual art piece. And, in a refreshing bit of acknowledgement, he actually gave a shoutout to the artist each time!
After all is said and done, I am thrilled that I finally got to see peter Gabriel perform live. I was going to take a pass because... well... COVID... but I honestly don't know if he will ever tour again at this scale. So it was very much worth it. I'm fully-six-times-vaxed, and if I die then I die, I guess...
And what a way to go.
---
Footnotes
*This Sledgehammer anecdote from Harry Styles while talking to Howard Stern about working in Peter Gabriel's recording studio is so great. "Everybody does it"...
**In Your Eyes is a song which has deep meaning to my friends group, and the arrangement that we got was sublime.
***I didn't know that Solsbury Hill was an actual place until I was riding on the bus back from Stonehenge in England and it was pointed out to me.