This past week saw my living room completely torn apart while I was having the massive hole in my wall repaired. My drywall guy did a superb job. I mean seriously good. I know where the hole was and I still cannot tell. Amazing the skill of some artists at their job. Even more amazing is that I lucked out so hard in finding somebody who does this great of a job!
But anyway...
My cats do not like it when things change. They like it even less when the change means that they can't go somewhere they are used to going.
And a big corner of my living room has been sectioned off like this...
Jenny was not happy. She was constantly looking over the plastic hanging from the ceiling like it made no sense to her...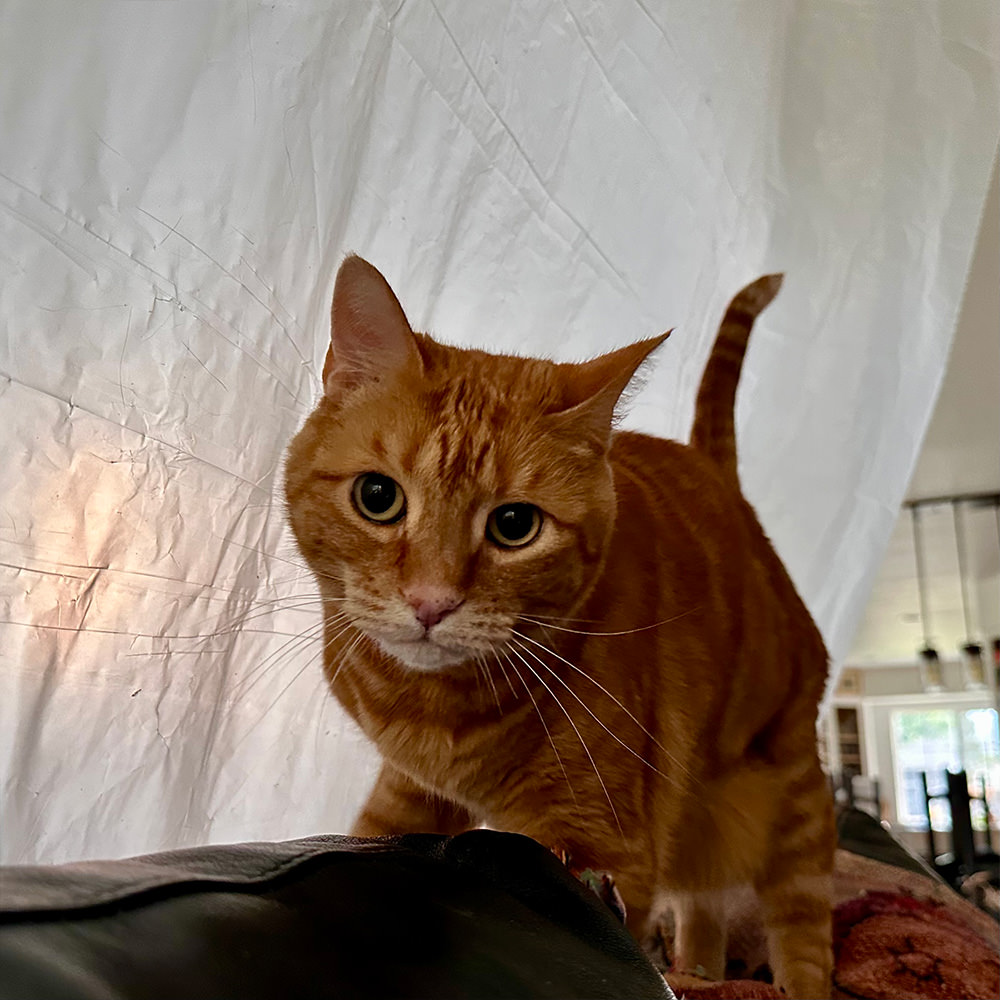 It also caused weird cat behavior. I looked over and saw my cats fighting. Which is fine because it was just play...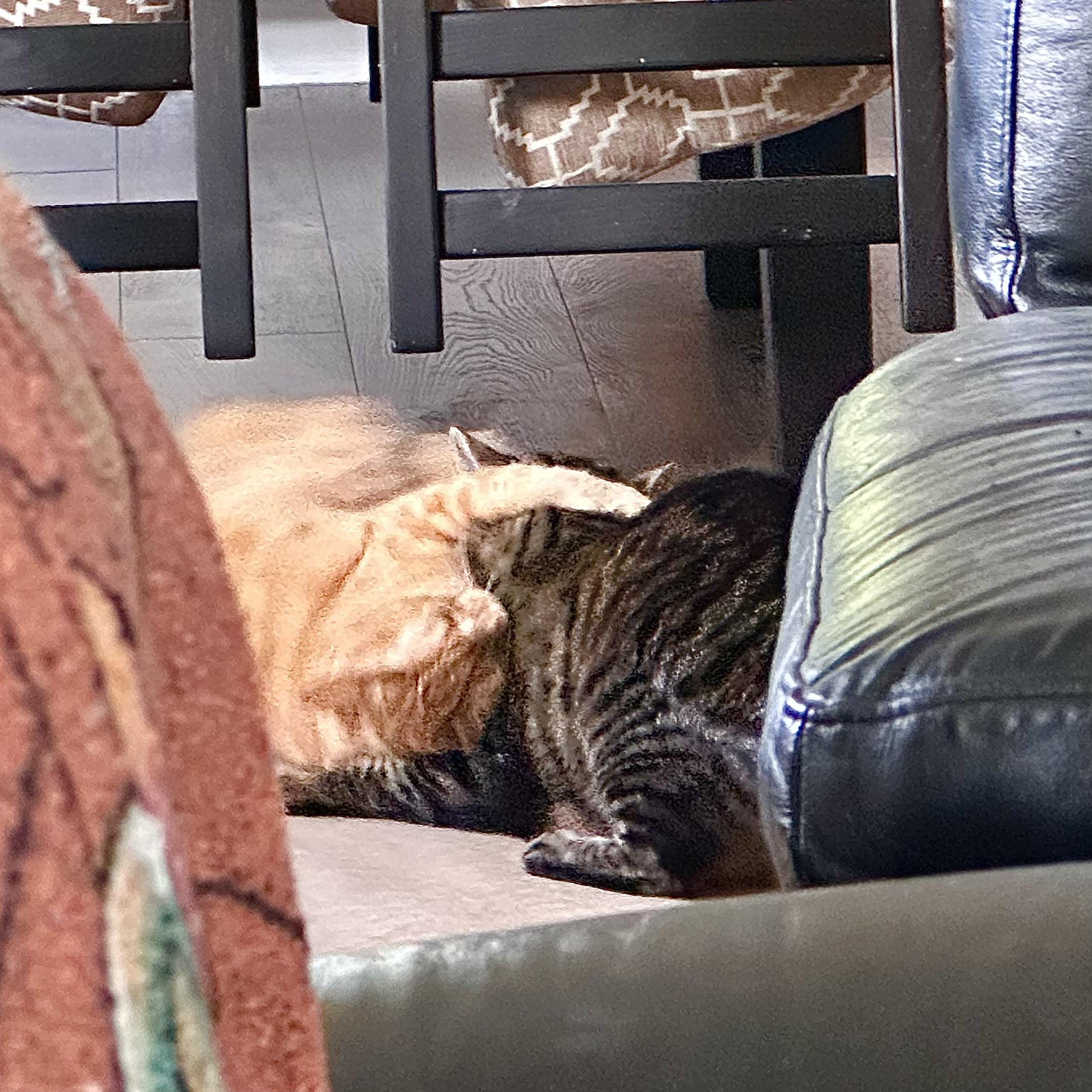 But then they disappeared around the plastic wall and were rolling all around it. I worried that they were going to tear it down, so I said "OKAY! YOU NEED TO STOP NOW!" and then walked around the corner... only to see this...
Chasing each other around the house was just a bonus...
And now back to the usual, construction-free cat drama.