Remember back in the mid-2000's when I was having annual Blogiversary contests and creating cool Blogography swag for prizes and purchase?
Pepperidge Farms remembers.
And so do I every time I open my closet. That's because I kept a number of the T-shirts for myself. Most of them I wear only on special occasions because I'm down to my last shirt. But others? I wear to death. They don't look all that great now because the ink is flaking off, but the shirts themselves were quality and are still in good shape so I am happy to wear them anyway because they're darn comfortable.
There is one of my designs from 2006 that actually looks better the more it ages...
So cool. If I could have found a way to print like this when they were new, I would have absolutely done it!
Interesting to note that at the time I designed the shirt, Bad Monkey looked quite different...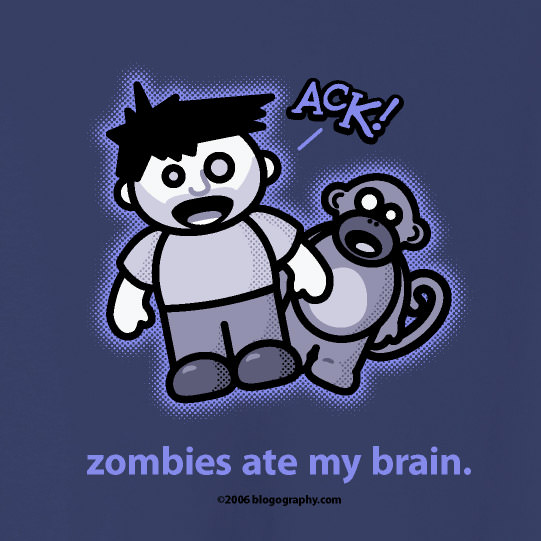 And that was when Lil' Dave still had "mitten hands" as well. In-Between when I designed the shirt for the contest and actually printed it, Bad Monkey had changed to his current, thinner version... and Lil' Dave has actual fingers.
Good times. Good times.
Something I need given that there's no new episode of Ted Lasso tomorrow.