The time of year has come where the cats spend half their day out in the catio. It's warm, there's awesome smells and sights... and far more interesting than it is inside. Many times I come home from work and see them out there sleeping.
Jenny sometimes doesn't even hear the dinner alarm...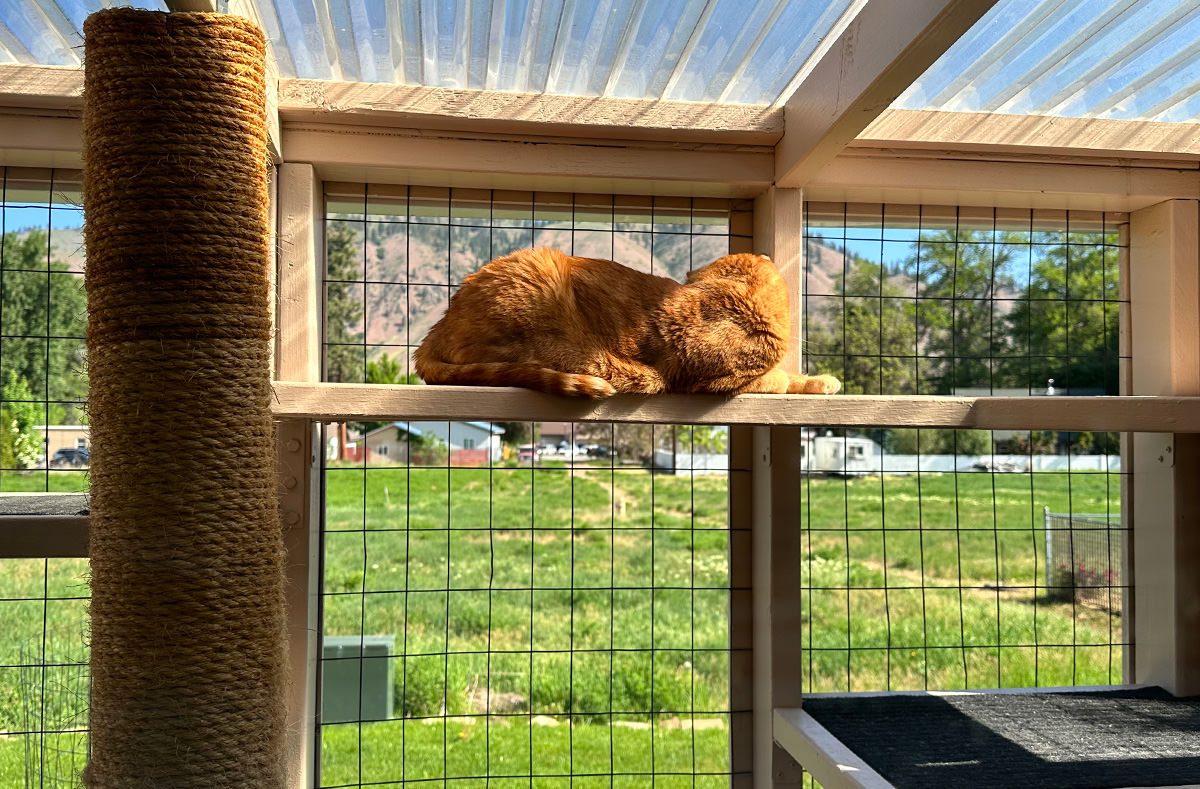 When they are inside they get restless and have taken to attacking each other at random. Here's Jake about to pounce while I'm saying "No. Nooooooo."...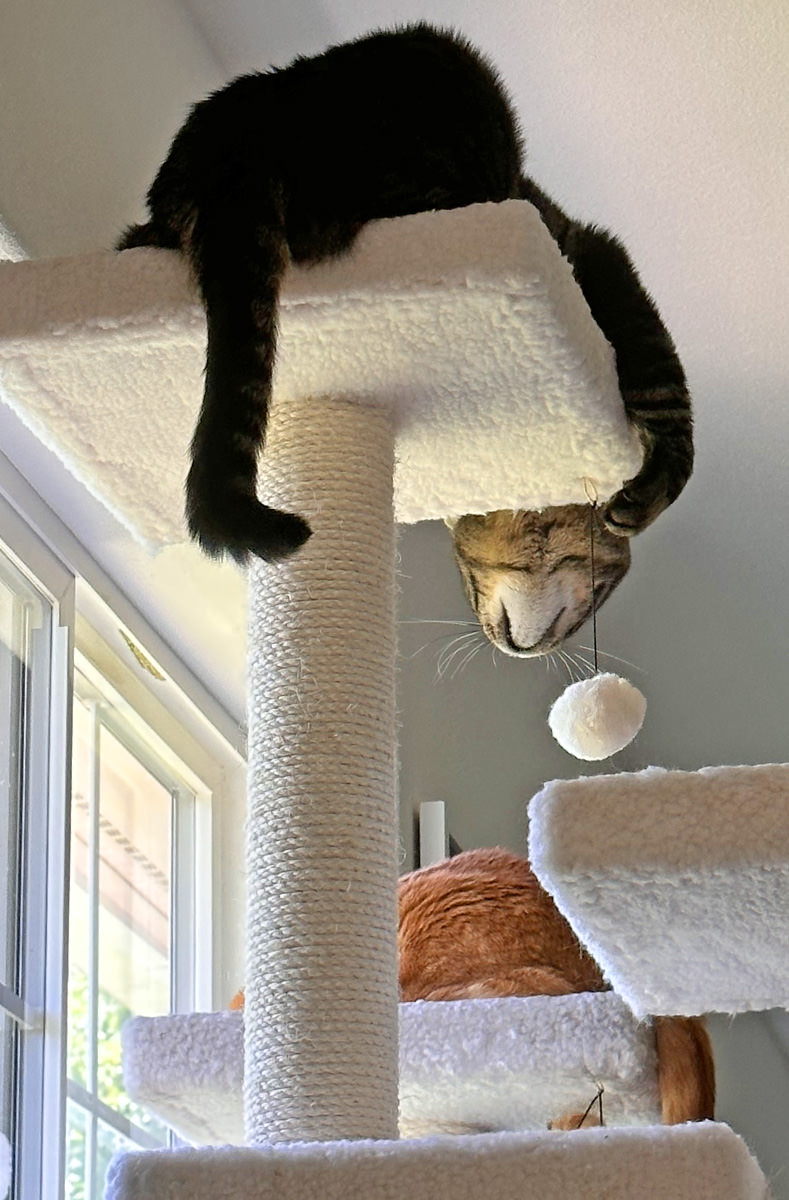 Fortunately, it's just something to do and not their normal...
On Friday when I got home I had a raging headache. I took some pills then fell asleep on the couch. When I woke up I had a nap buddy...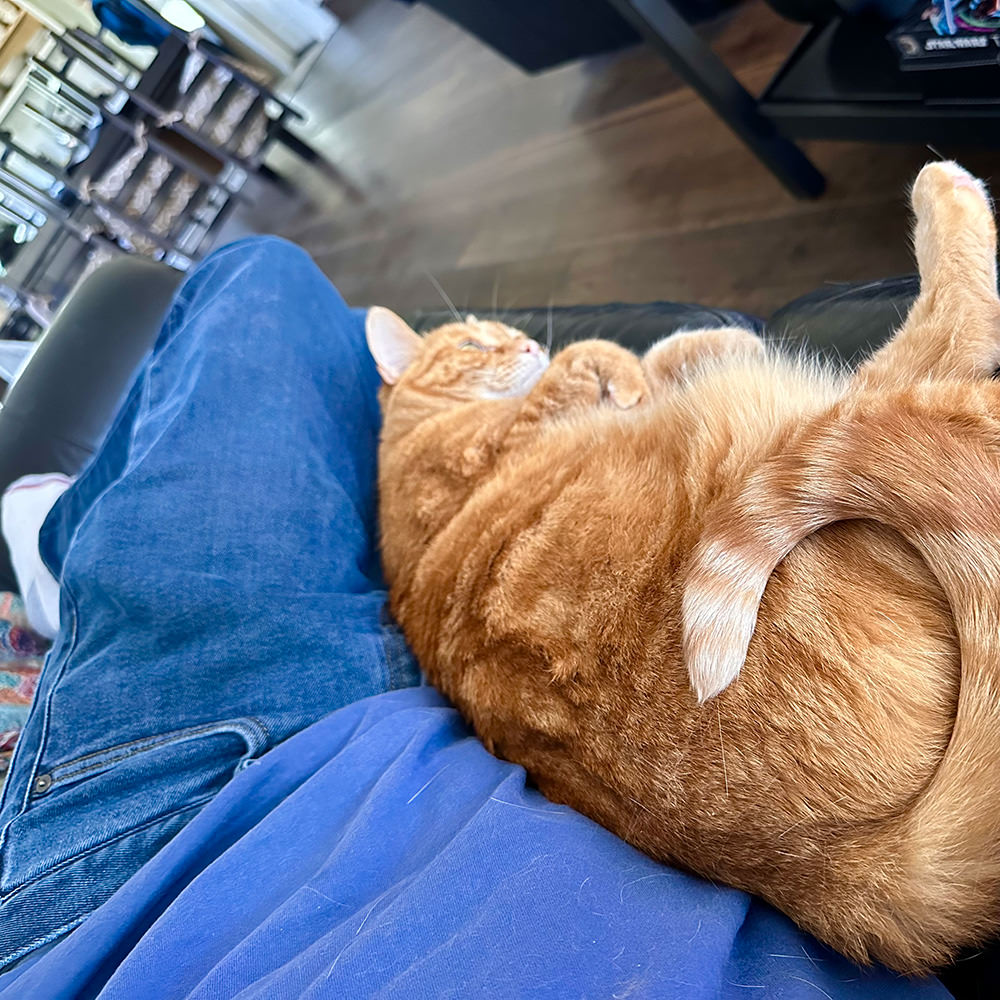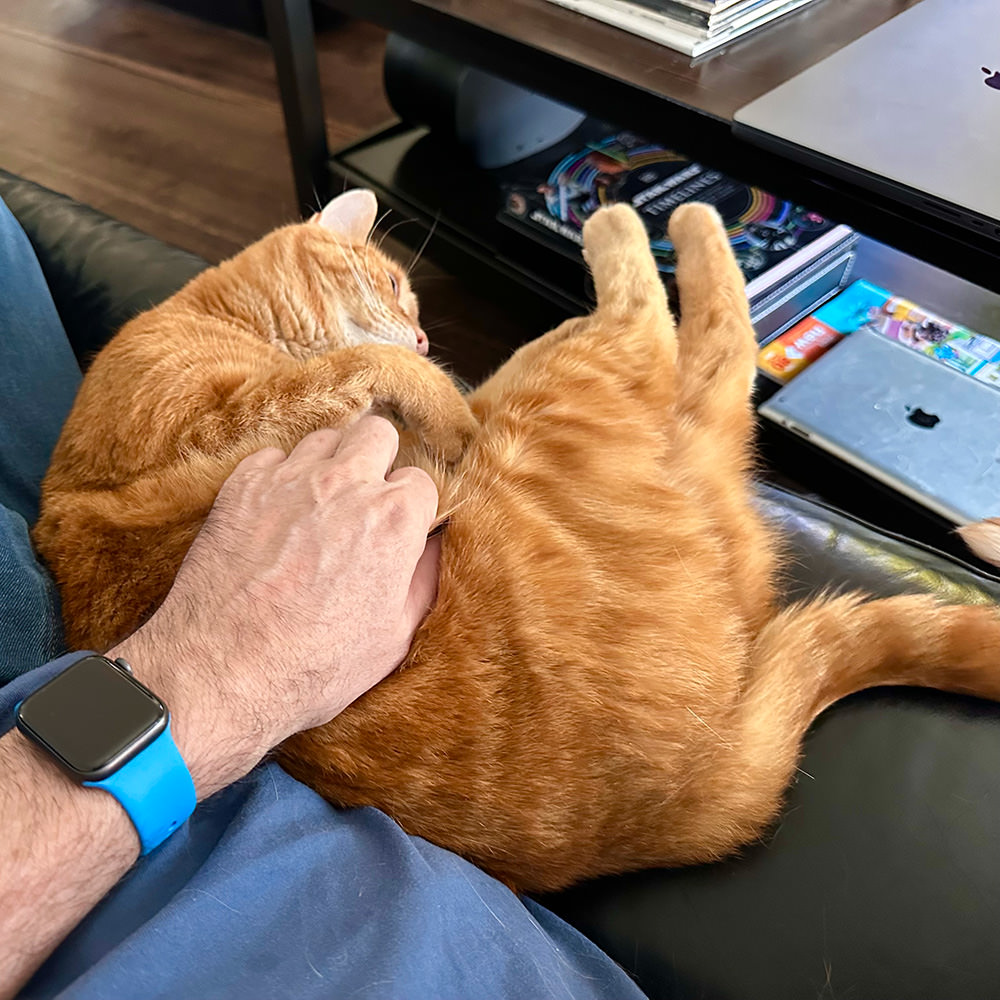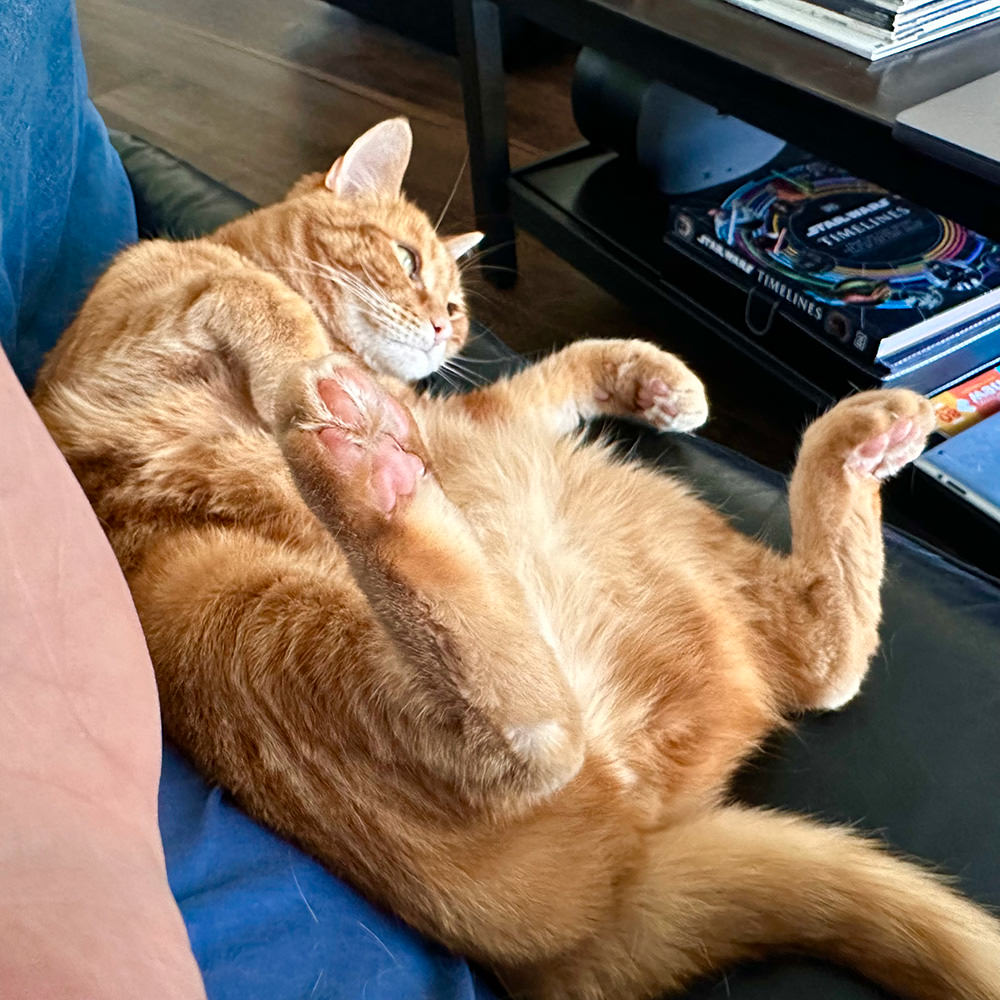 Meanwhile Jake is asking if you have accepted Bast as you personal Lord and Savior...
I don't have the heart to tell him that this is actually Zen Buddha Cat.