Jake's obsession with his stuffed lion, Mufasa, started when we was a kitten. It was a toy that my mom and I initially brought back from Africa for Spanky the Cat. He latched onto it and never stopped. Many, many, many toys have come and gone over the years, but Mufasa has never stopped being his favorite.
Lately, I've begun to think that he's not so much lugging it around for himself... but for me. Because there are times in the middle of the night that he's dragging Mufasa around and crying his guts out trying to get my attention.
Earlier this week I was on a Zoom call and Jake came wandering in with Mufasa crying. Because of course he did. Then... something surprising happened. Because I ignored him, he dropped Mufasa down the stairwell...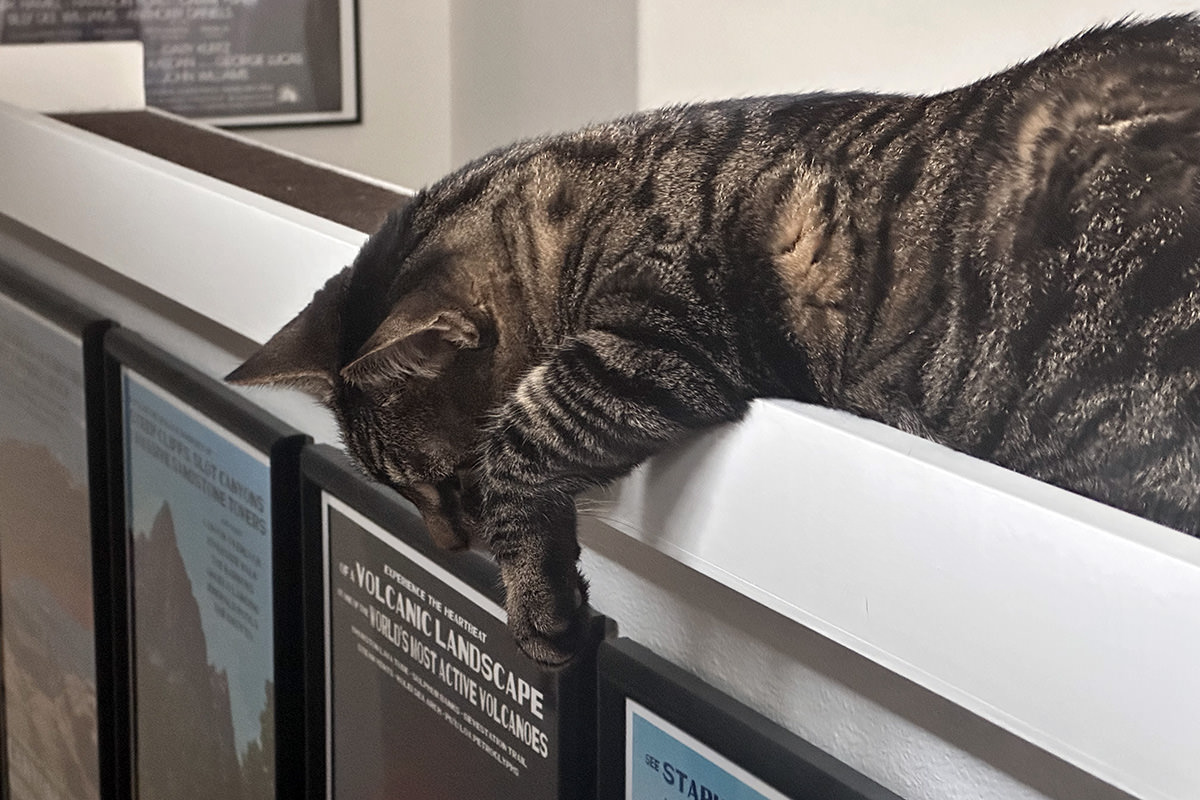 When I didn't pay attention to his drama, Jake started wailing. The people on the other end of my Zoom called me "heartless" and insisted I go get his toy for him. So I did...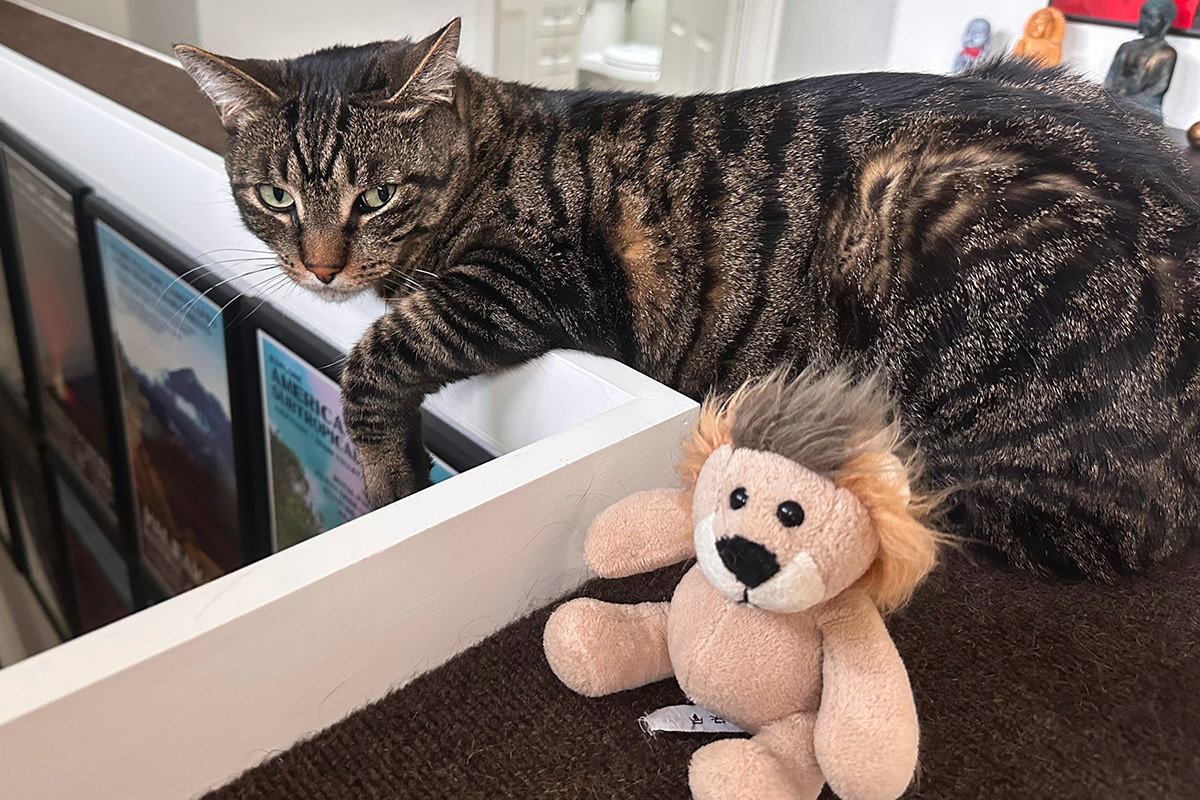 He was not thrilled that I set it next to me instead of him, but I wanted to let my Zoom callers see that I actually ran down and got it.
Disgusted, he jumped down and went into my bedroom to sulk.
But then, a few minutes later he wandered back in, jumped up on my keyboard, then hopped on the banister to... I dunno... have a staring contest with Mufasa...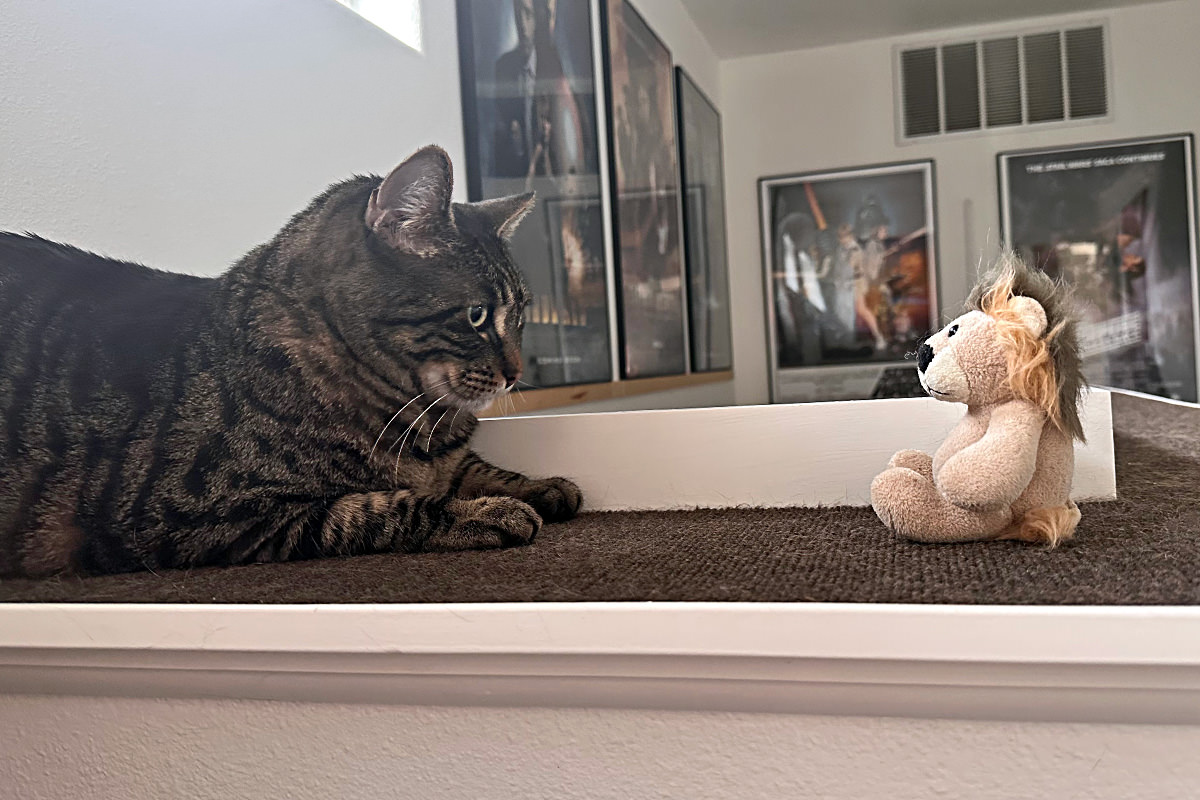 Eventually he grabbed Mufasa and wandered downstairs to wait for treats.
As I type this, Mufasa has been sitting on the coffee table for two days. Who knows when Jake will want to hang with him again.