I buy my cats a lot of toys in an effort to keep them from getting bored. Like a lot a lot. Every time I see something interesting.
If they take an interest at all, it's fleeting. They get bored easily.
What they haven't gotten bored with? The packing paper that my picture frames came wrapped in from Target. The stuff is magic to them. They never get tired of playing in it... sleeping in it... and dragging it everywhere. There's no way I can bring myself to throw the stuff away...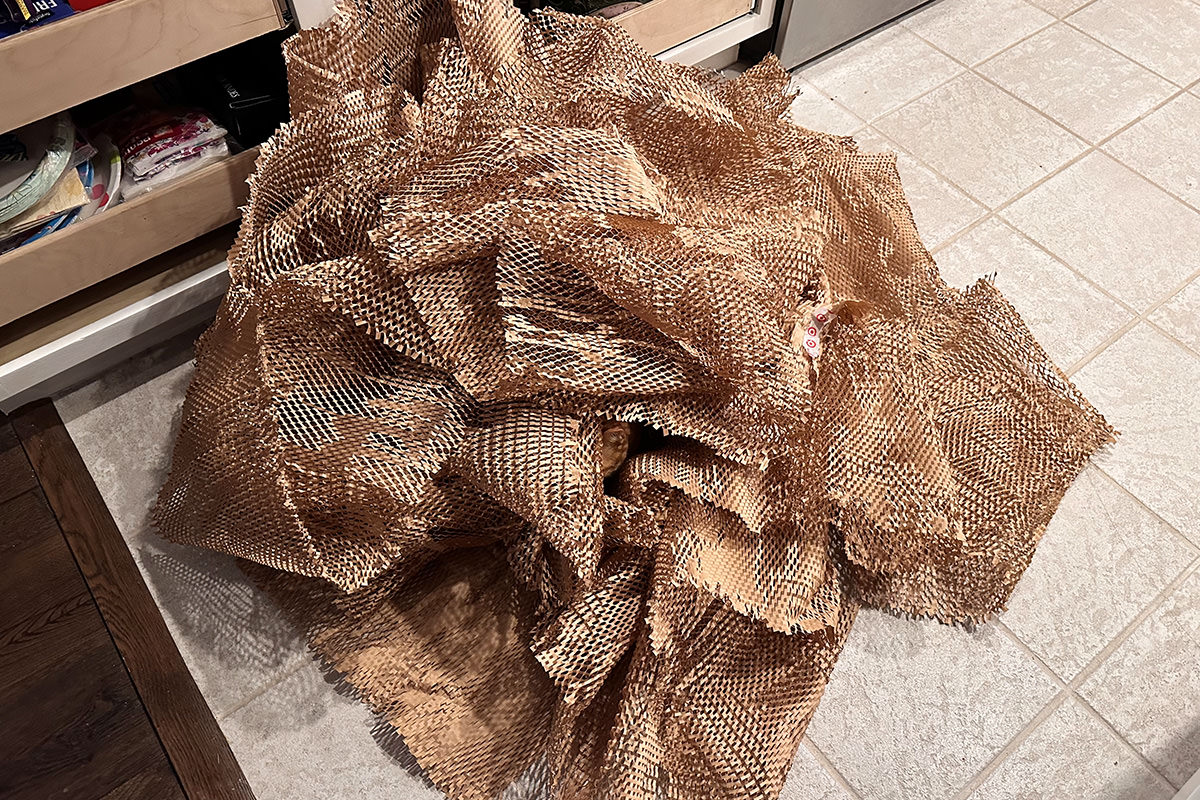 Though Jenny likes to terrorize me because she's the same color as the paper. She hides and then pounces when I walk by. I mean, do you see her in that pile above? Oh. Here she is...
Jake is easier to spot. Mostly because he's a completely different color than the paper... but also because he doesn't dig himself in deep like Jenny does...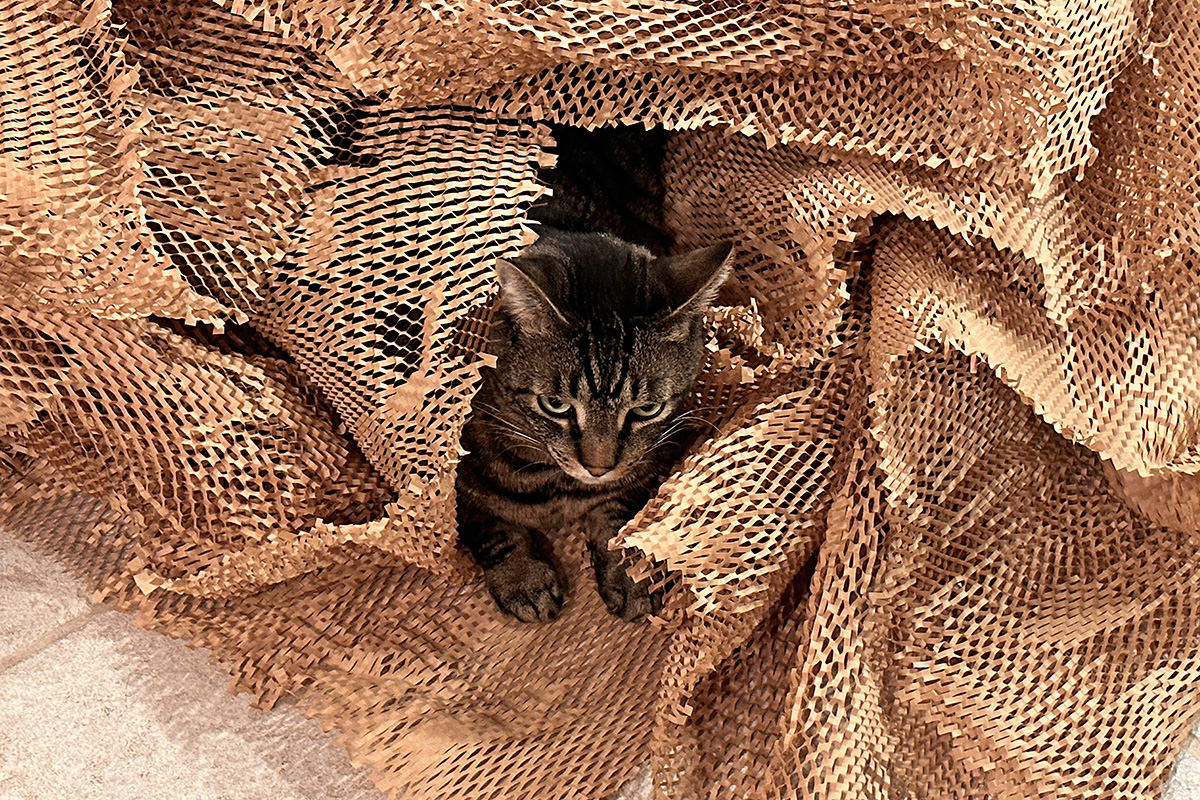 Jake is much more at home staring at me while I'm on Zoom calls...
Toy money wasted. I should just give my cats boxes and packaging material from here on out.