I swear I am not an overly-paranoid person... but sometimes the internet brings it out in me when something wildly coincidental happens.
Which in this case concerns kitty foot rubs!
First I posted on Facebook about Jenny loving foot rubs. So much so that from time to time she will insist on them. She'll plop down next to me and keep contorting herself until I relent and rub her fuzzy little feet. Like she did on Friday.
After she fell asleep I stopped so I could keep working. Big mistake. She started kicking me until I started again. The I stopped again. She started kicking me again. So I became stuck. Can't stop rubbing her feet or I get kicked...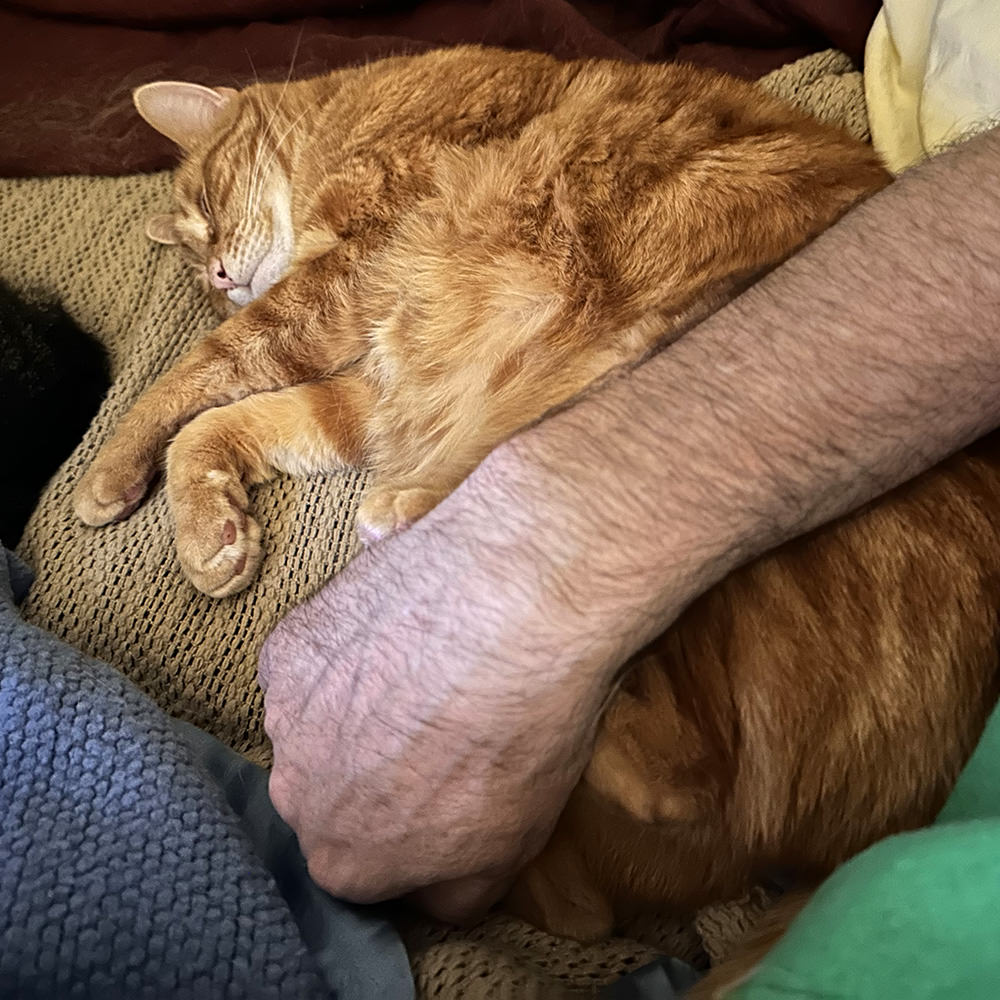 I've probably written about this before. I just find it so endearing because most cats don't want their feet touched at all.
And wouldn't you know it... right after I posted the above on Facebook, I drop by Instagram and see this...
Now, it's not a stretch to think that Facebook shared my post about Jenny's foot massage with Instagram. Facebook owns Instagram! And both posts clearly talk about kitty foot massages. But to have it happen this quickly? That's pretty darn... scary... I guess is the word I'm looking for?
Although I have to say... in this case I can't be mad about it if this is indeed what's happening. Just look at that cat! This is exactly what Jenny does!