This year we've been blessed with few wildfires plaguing us. And those that have been around haven't really blown into the valley all that much.
Until now.
Very early Sunday morning I woke up smelling smoke, which always provides a small amount of trauma because my mind instantly transports back to when I was in the middle of a fire and panic sets in. Once I realized that it wasn't my house on fire, but was instead smoke from one of the three fires in the mountains, I was flooded with relief. For about 5 minutes. Then I had to think about how this would affect my serious smoke allergies...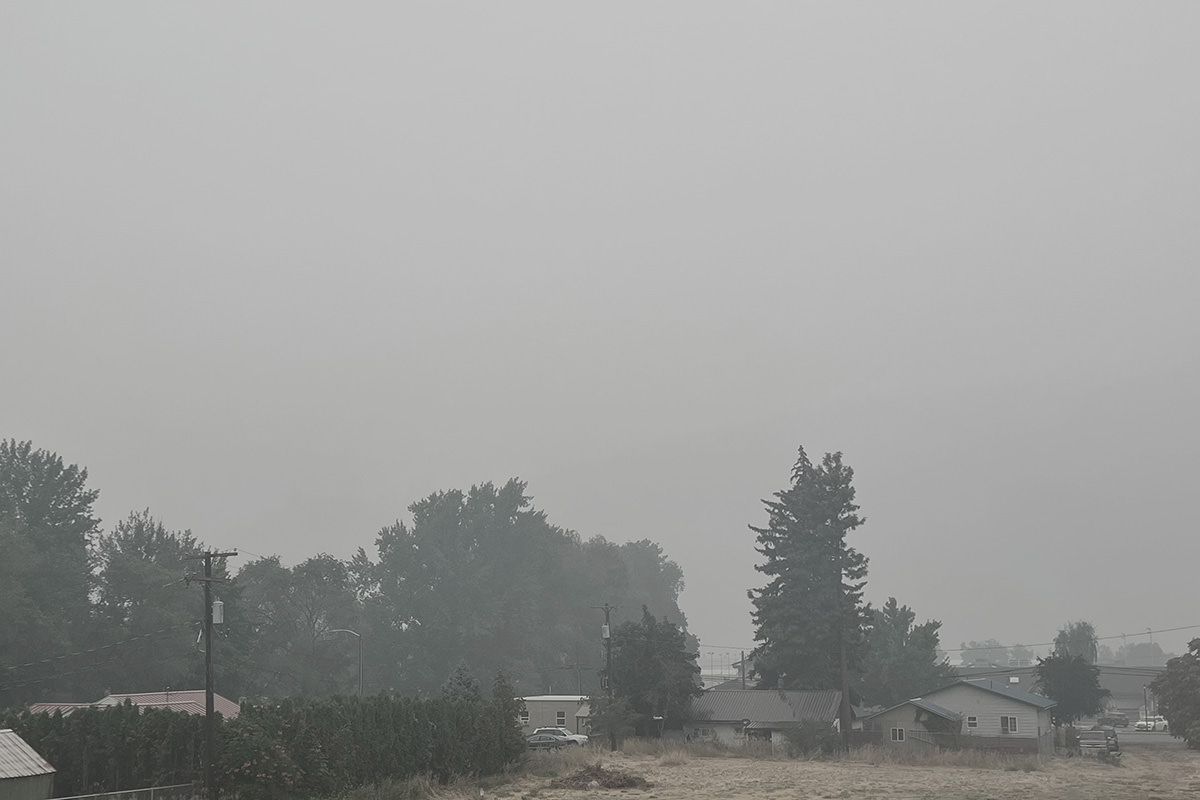 The nearby hills are completely missing here
Here is the treat that I get to endure when the smoke gets terrible...
Cramping. This is not "ooh, my insides hurt a bit" bad, it's more like "ZOMFG! SO THIS IS WHAT IT'S LIKE TO GIVE BIRTH!" bad. I end up laying down doubled-over in agony. And it's not just smoke... any incense that's burning will have the same effect.
Diarrhea. No idea why. Probably a side-effect of the cramping?
Shortness of Breath. This one is kinda obvious, but it's not as bad as the cramping, so I can deal with this so long as I'm not exerting myself.
Loss of Apetite. This is a bit of a big deal because I gain/lose weight so easily. Two or three days of not eating and my pants are falling off of me. I usually force myself to eat something when my stomach starts rumbling.
Vomiting. If I eat in small amounts, it's not so bad. But anything more than a small handful and I might as well not eat at all.
Dry Heaves. What's that? "Just don't eat and enjoy the weight loss," you say? Doesn't matter. Even worse than throwing up anything I eat is getting dry heaves for something I never ate.
So... not a great day to be me! Hopefully you're having a better day being you.