And so the finale of Hawkeye aired at midnight tonight. And because I wanted nothing spoiled, of course I stayed up to watch it.
Suffice to say that this was everything I could possibly hope for. The finale was fantastic stuff, filled with all the action you've been dying for all along. Yeah, things seemed a little rushed... I remain convinced that had they combined the first two episodes and split this one into two parts it would have made for a much better series overall.
Not that there was much room for improvement. In a shocking move that I never saw coming, Hawkeye will undoubtedly take the top spot in my annual list of favorite television shows. It was just that good. It took liberally from the Matt Fraction and David Aja comic book series I love so much... but was firmly rooted in the Marvel Cinematic Universe in a way that neither WandaVision nor The Falcon and The Winter Soldier really managed...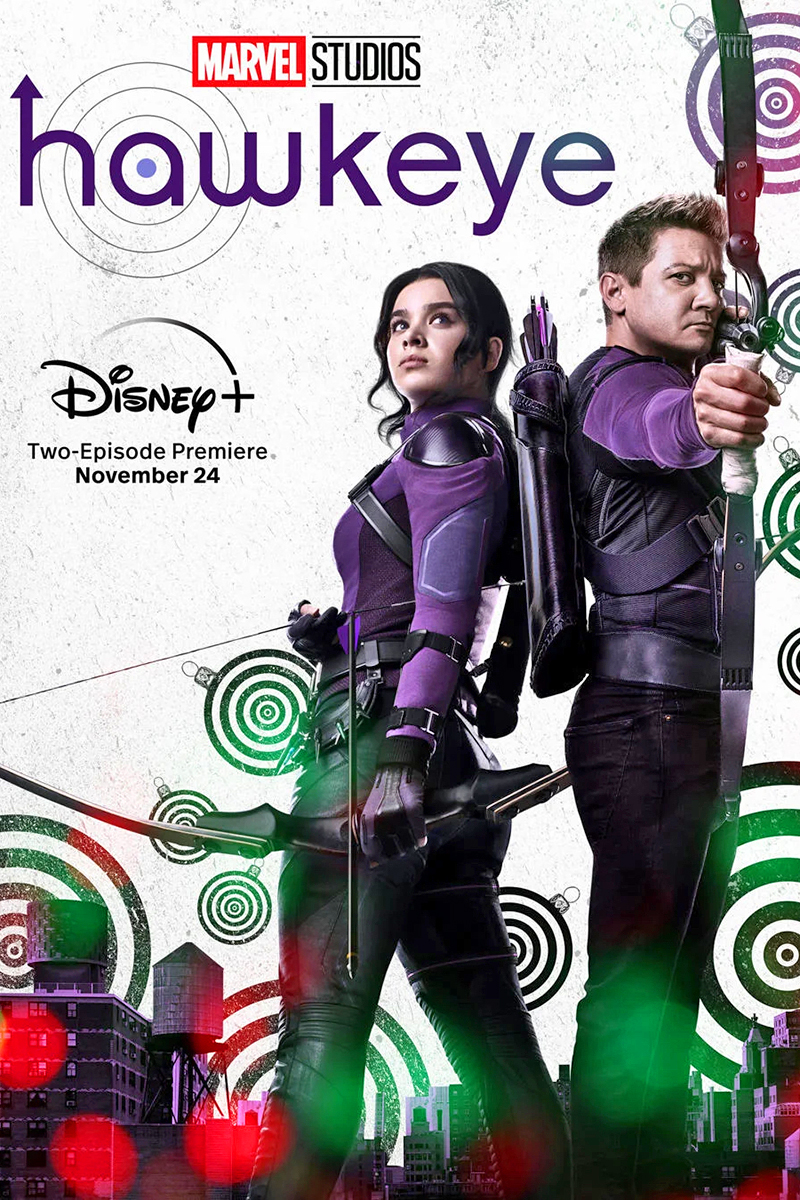 If we could just get more series like this, I would be ever so happy.
In discussing the finale (in an extended entry) of course there's going to be loads of spoilers. If you haven't watched the series yet, then you should do that right away and look no further.

Last chance...
Alrighty then. The sixth and final episode starts out with The Kingpin... played to absolute perfection once again by Vincent D'Onofrio... meeting up with Eleanor Bishop...
After a minor interlude where Clint assures Kate Bishop that he ain't leaving his "partner" alone, we're back to Kingpin... this time with Maya wanting to take a few days off after telling him that she's giving up her hunt for the man who killed her father...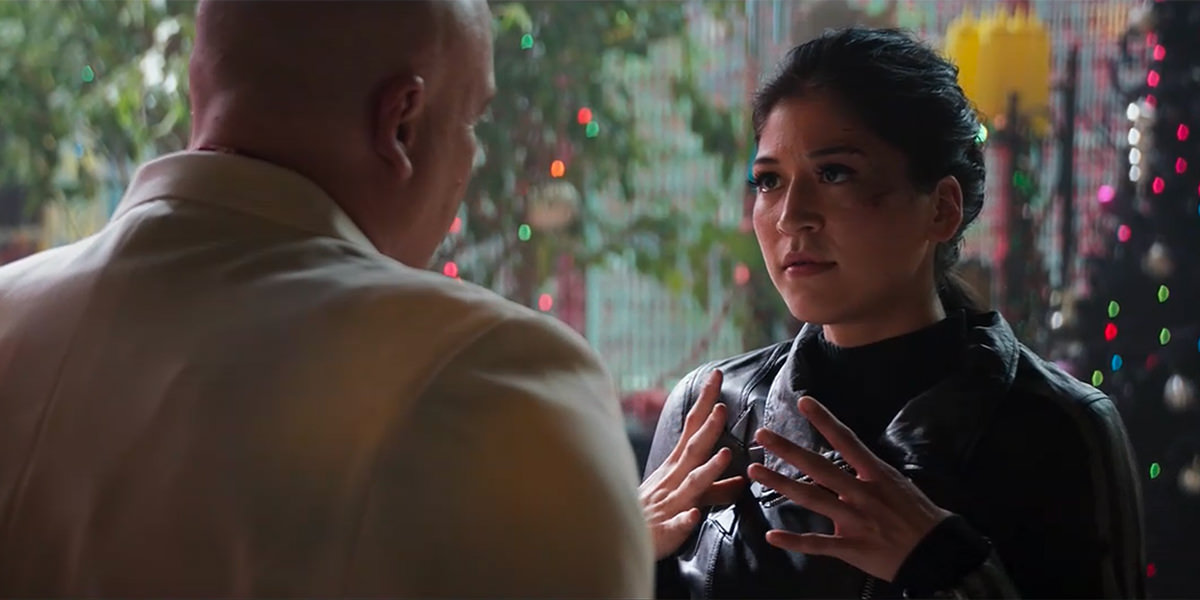 Of course she now knows that "Uncle Kingpin" is the one who killed her father... but, unfortunately for her, he knows that she knows, which means she's in a heap of trouble.
Meanwhile back with Clint and Kate Bishop... it's time to make some "special arrows." Including some that are considerably more "special" than the others...
And so it begins. Clint and Kate Bishop are infiltrating the Bishop Holiday Party where Kate wastes no time confronting her mom for being in business with a bad, bad man...
Interesting to note that Jaques is being painted as blameless in this series. All his shady behavior was a red herring for comic book fans who thought that The Swordsman would be behind at least some of what's going on. But not yet...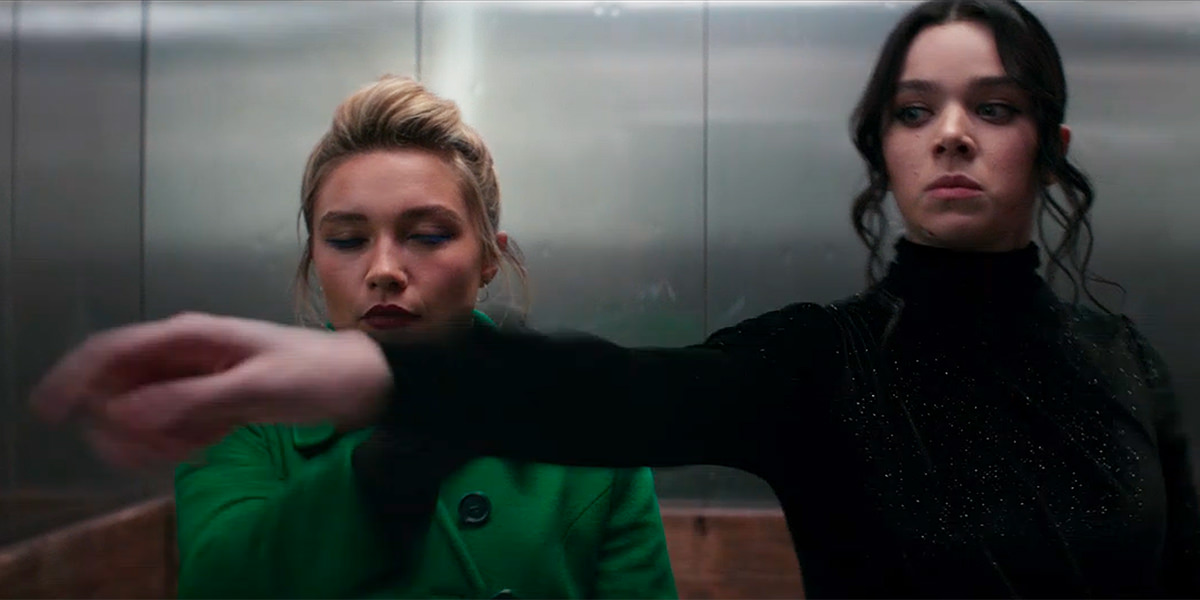 Kate Bishop spots Yelena at mom's Christmas party and decides to confront her in one of the most funny scenes of the episode. I gotta say, they really made Yelena be her own character rather than using her as a mere stand-in for his sister Natasha. She's got a far more humorous edge to her...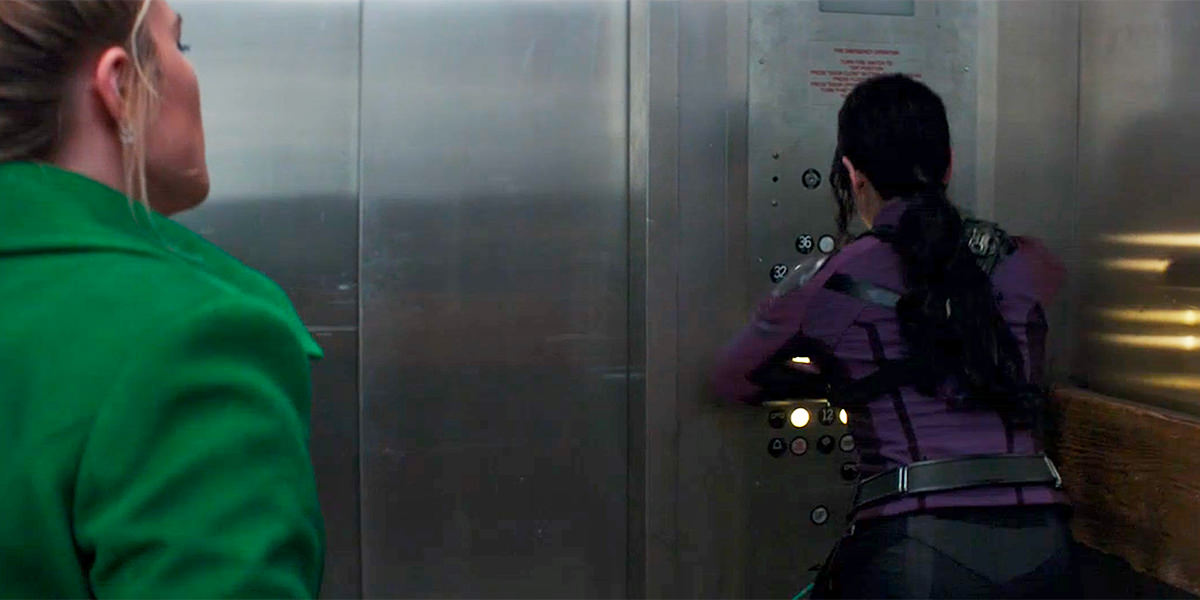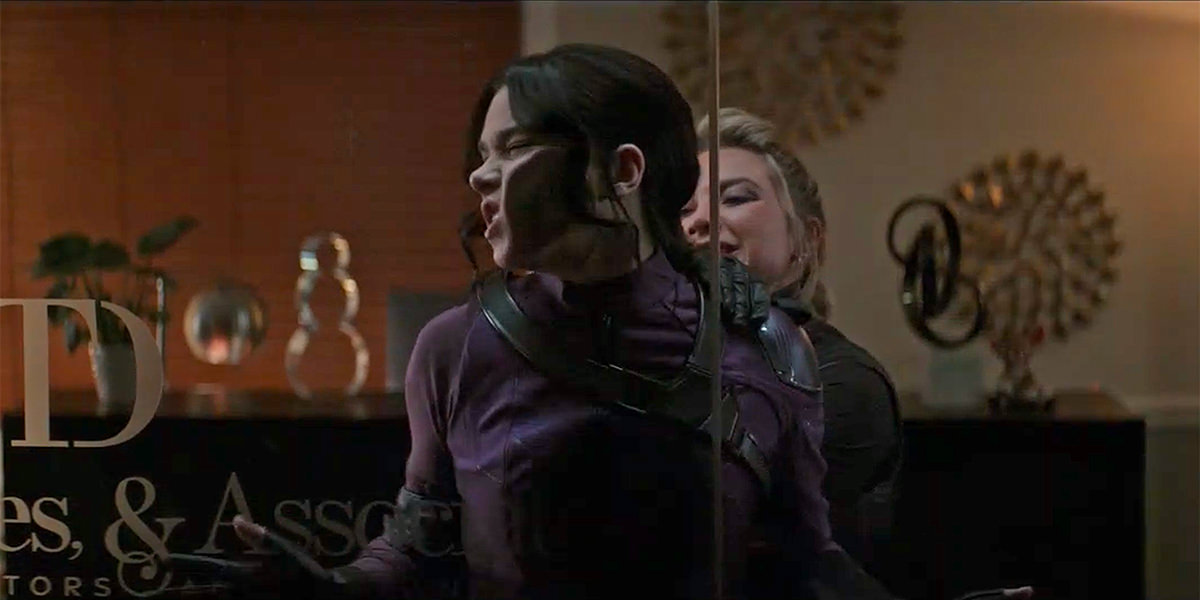 Interesting to note that most all of the action up until this point has been from Kate Bishop. They are very clearly handing the Hawkeye baton to her, which is good in some ways, even though I'm really not done with seeing Clint Barton just yet...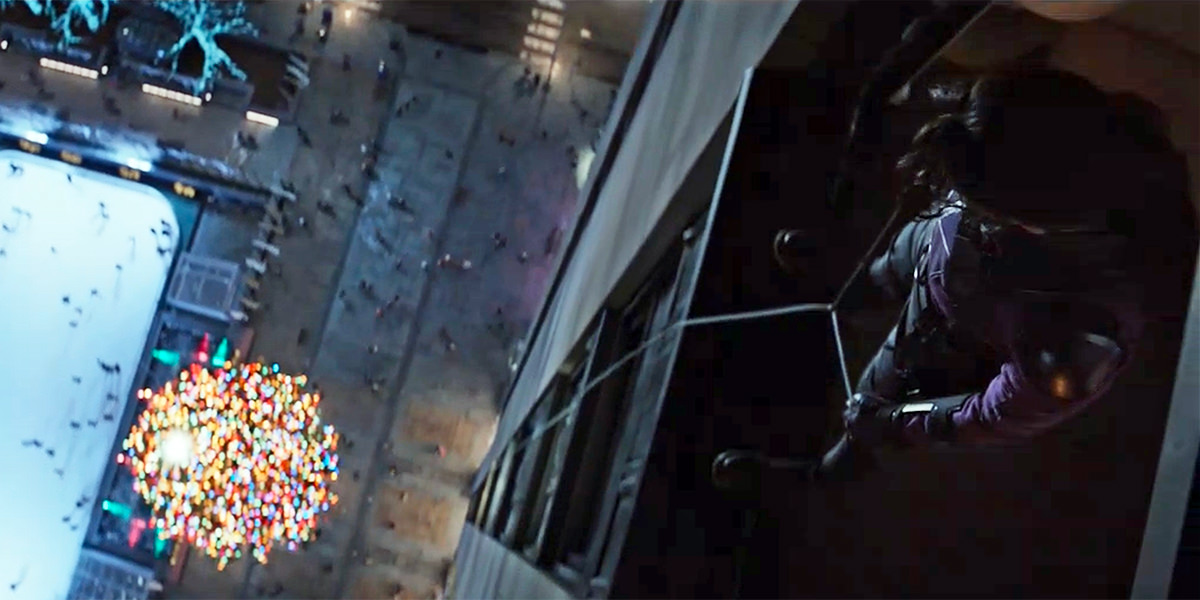 As if to drive this point home, the minute Barton gets a little bit of action, they immediately get him stuck in a tree with a curious owl so that Kate Bishop can save him...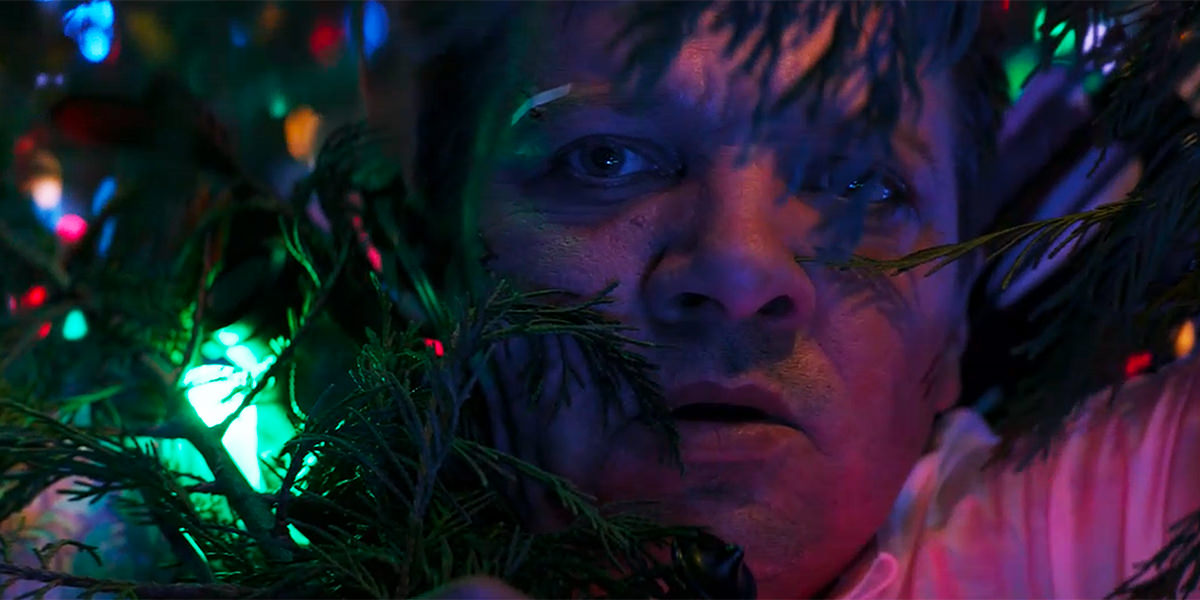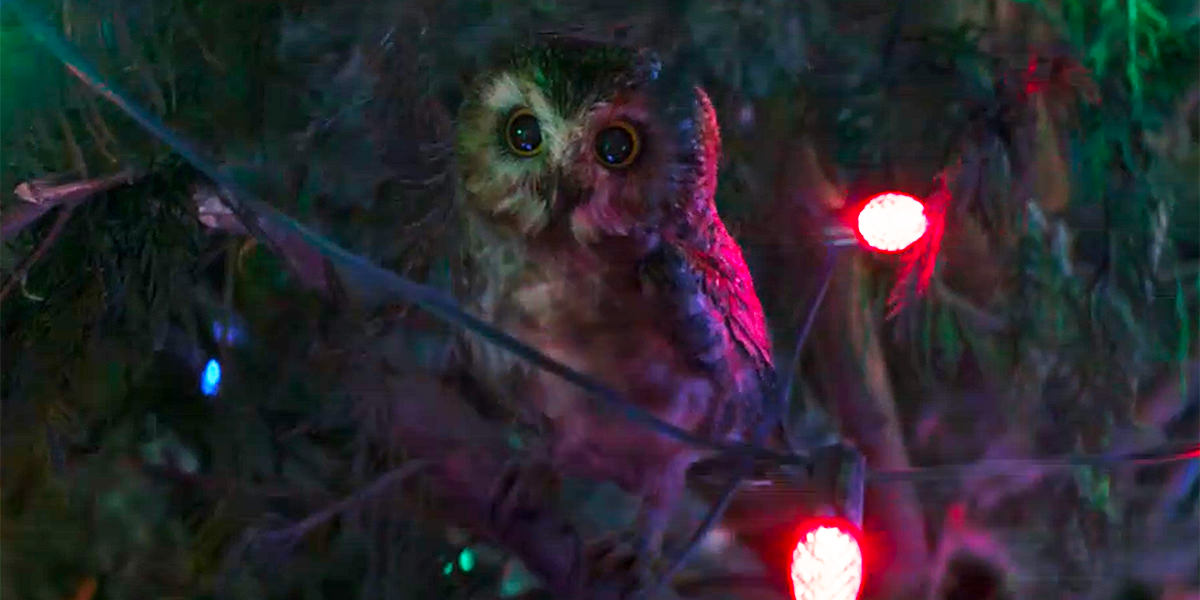 From there we get a rather cool battle between the two Hawkeyes and a battalion of Track Suit Mafia guys, at which point we finally see Clint suited up in the outfit that Kate had made for him. We are now at peak David Aja lifting right here...
And now is the time on Hawkeye when we fight! It's Maya vs. ex-boyfriend Kazi...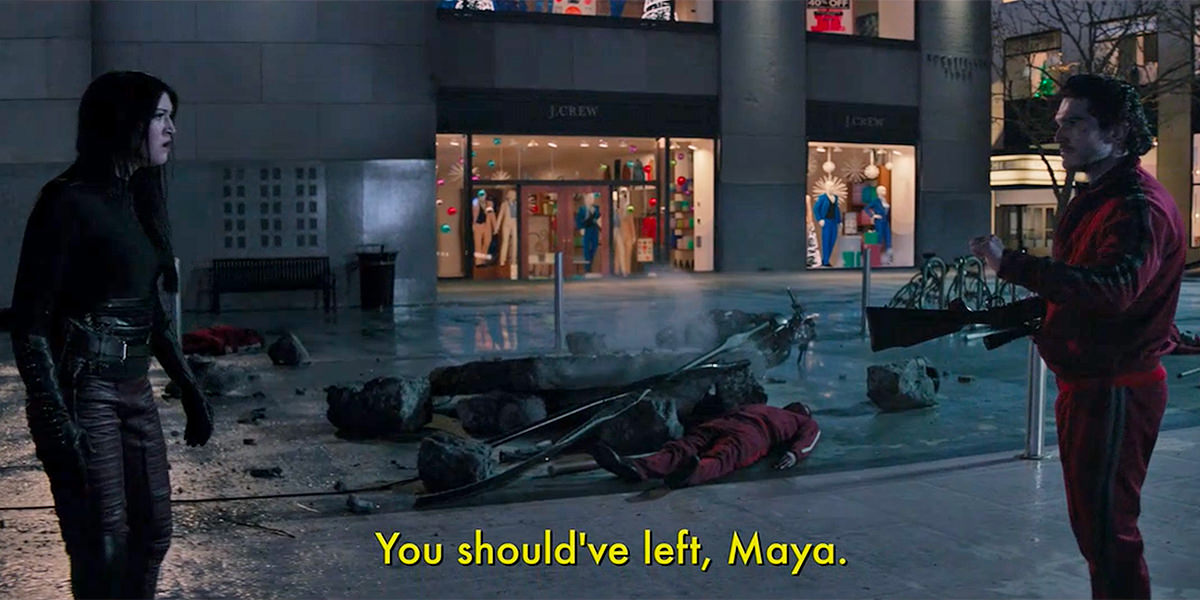 Clint vs. Yelena...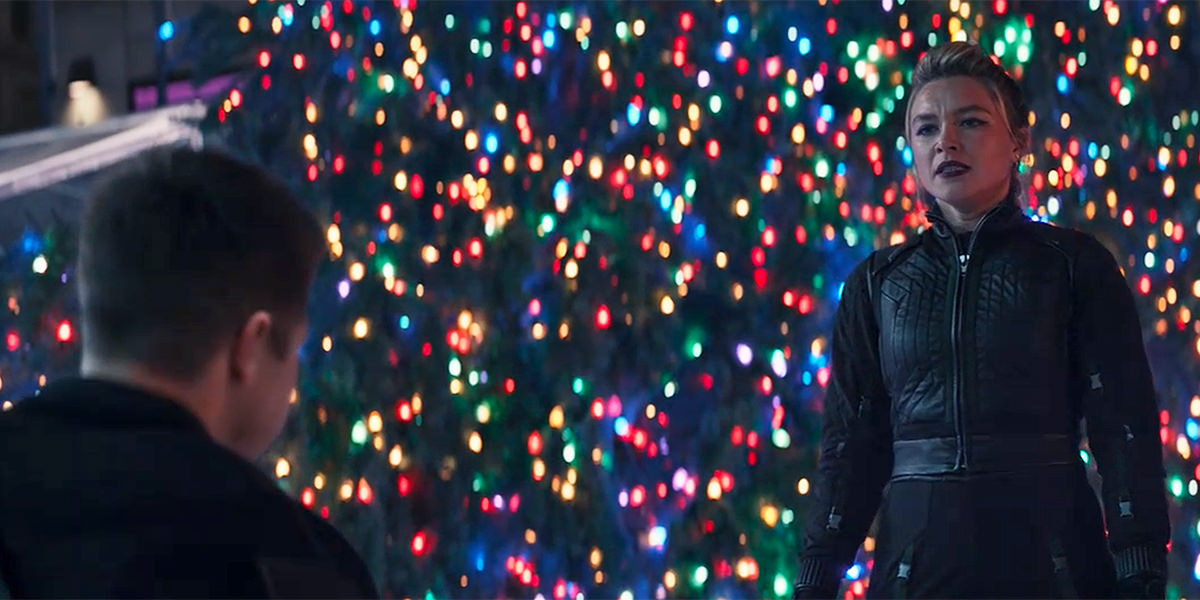 AND KATE BISHOP VS. KINGPIN?!??
And this fantastic fight is what was the most surprising to me. In the comic books, The Kingpin is a formidable opponent. He is a brutal fighter with near super-human strength who has given even heroes like Spider-Man a run for his money. But in the Netflix shows, he had none of that power. But in the Marvel Studios version? Oh yeah. He's far, far tougher and powerful, as Kate finds out when she shoots him square in the chest, only for him to just walk it off...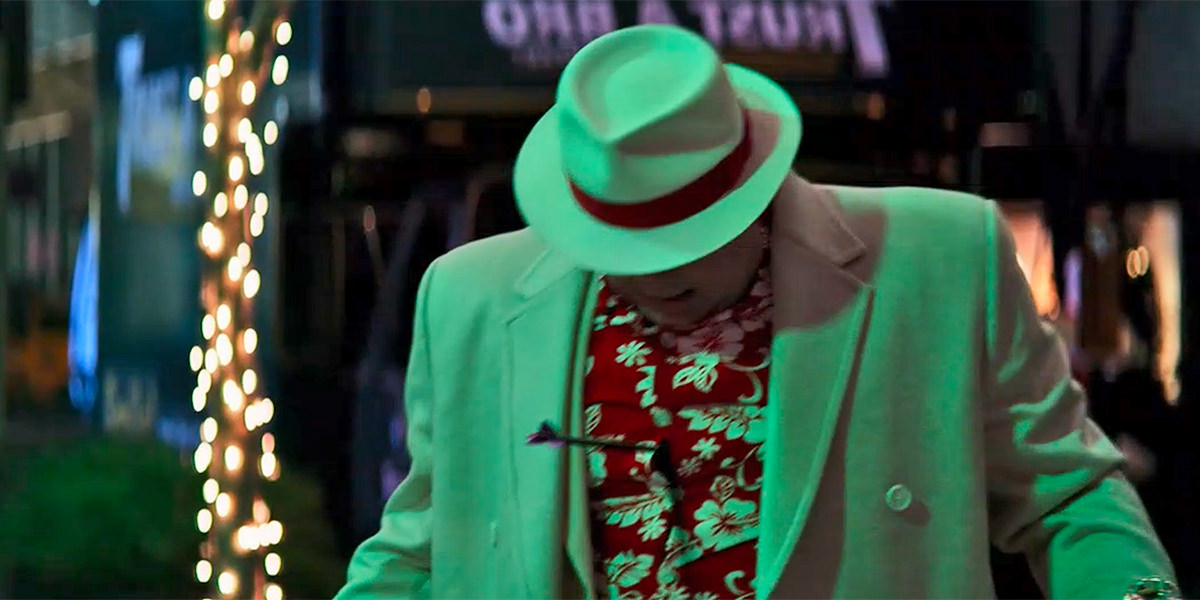 Kingpin is subsequently ran into by a car at full-speed and still manages to get up where he is able to deal with most everything Kate throws at him, then tosses her around a toy store like she was a doll...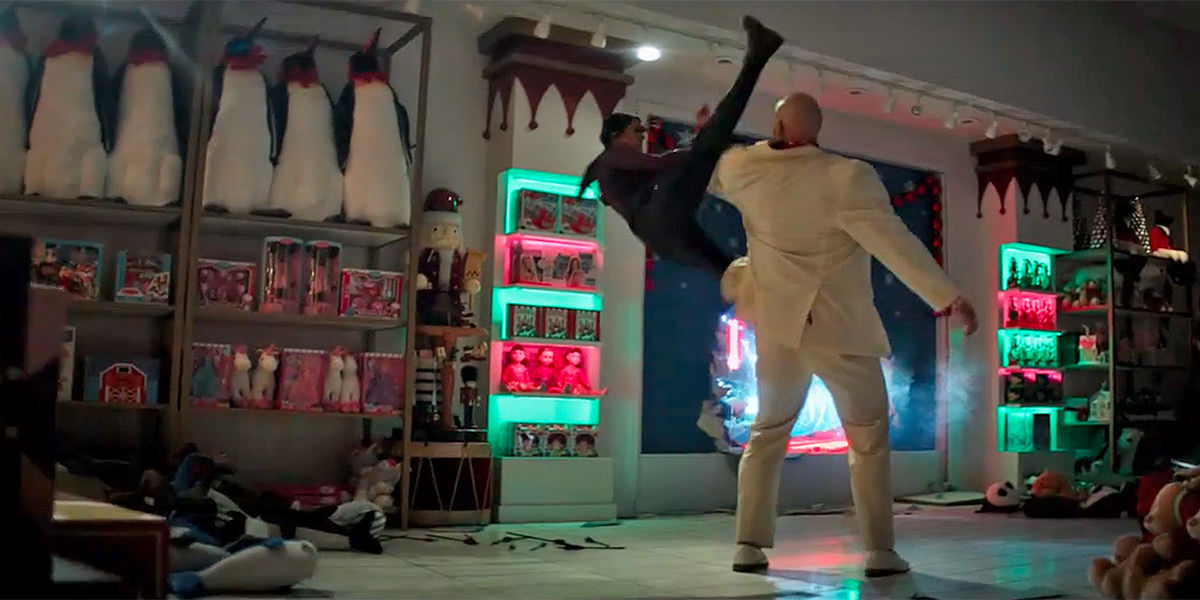 And I have to say, it's a glorious thing to see. THIS IS THE KINGPIN! This right here is what we tuned in to see! And it's Kate Bishop's fight. A fight she looks like she's going to lose until she manages to fire literally everything she has left at him all at the same time. Along the way we have Clint trying to convince Yelena that Natasha sacrificed herself to save the world and there was nothing he could do about it. And Maya saying a final goodbye to Kazi.
Once Kate Bishop manages to get the other hand, she has to endure mommy dearest unload with "Is this what heroes do? Have their mom arrested on Christmas?" Which is kinda comical as you watch it... but damn devastating for her poor daughter...
And that's pretty much the end of the series.
Except not really. Maya finally gets vengeance against the man responsible for killing her father, after a battered Uncle Kingpin hilariously says "Maya! What a surprise!"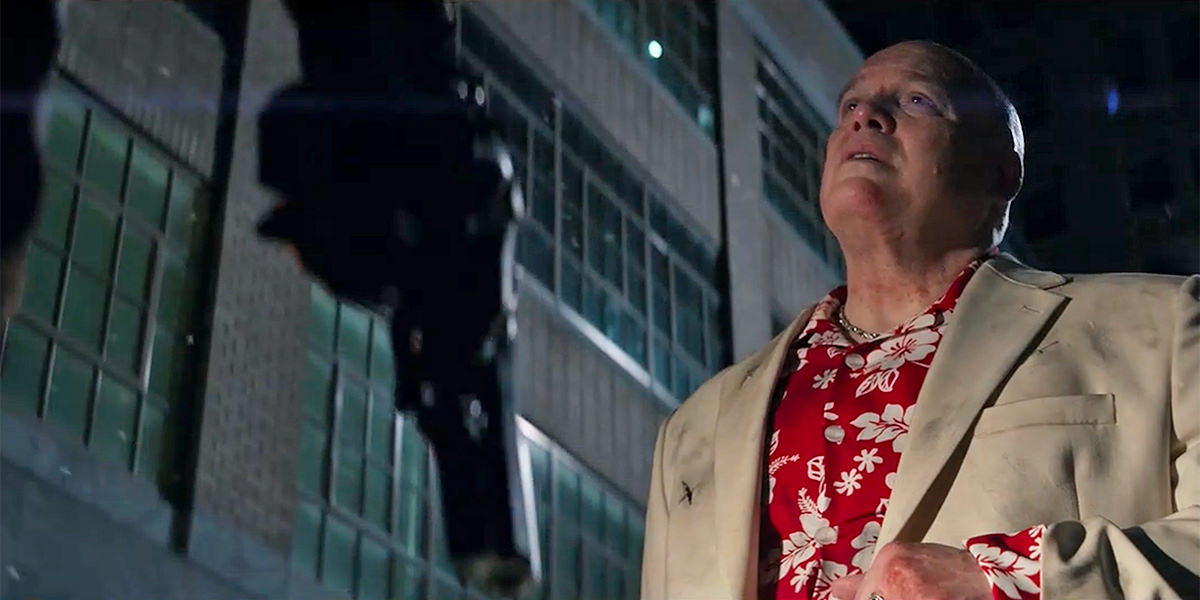 "Sometimes family doesn't see eye-to-eye" indeed. And odds are, she shot him in one of his.
This is all build-up to Maya's own series... Echo... which is currently in development. And boy oh boy do I hope that The Kingpin manages to survive getting shot. It would be a real shame for him to disappear completely after becoming so dang interesting this episode!
And then there's the matter of that Rolex. All season they've been dropping hints that there's more to Laura Barton than meets the eye. And then in the final minutes they drop another. Clint returns the watch she was so worried about. Is it hers? Her father's? Her brothers? Somebody else's? All we know is that whomever wore it was in S.H.I.E.L.D.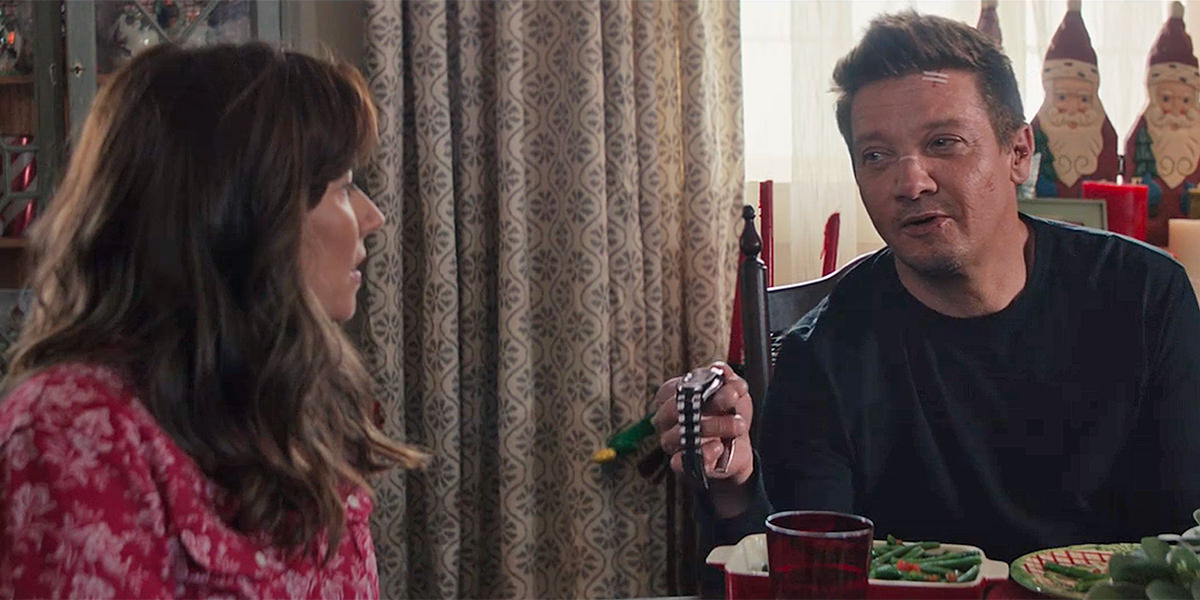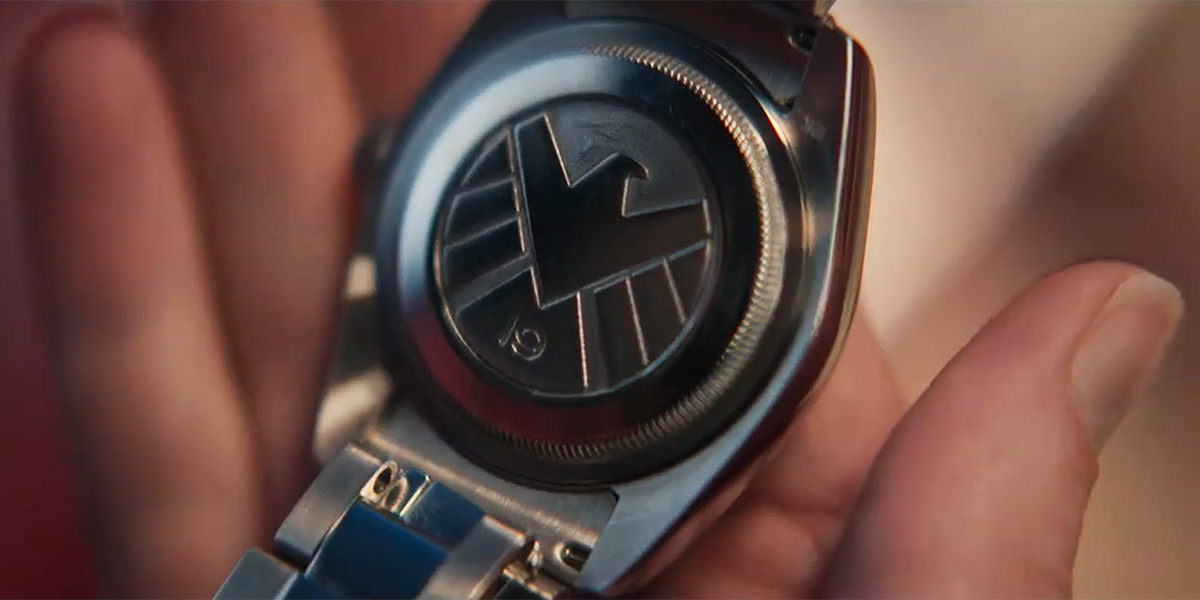 Time for a bonfire. The end. The whole episode was pretty much flawless.
Except it was over too quickly.
As much as I'm looking forward to more Hailee Steinfeld Hawkeye, I sure hope that we're getting more Jeremy Renner Hawkeye as well. He's darn good in the role, and there's no reason he can't be called back into action in some future series somewhere.
In the meanwhile, there's Ms. Marvel, Moon Knight, She-Hulk, Secret Invasion, Armor Wars, Ironheart, and House of Harkness to look forward to on Disney+.
And I do.