Last night I was in no mood for cooking dinner. So I had a pita bread pizza with a side salad and called it good.
The rest of the evening was spent trying to learn a new 3D rendering engine. All the while I had the television on with the movie On Her Majesty's Secret Service... AKA that James Bond movie without Sean Connery, Roger Moore, Timothy Dalton, Pierce Brosnan, or or Daniel Craig (it was George Lazenby)... and with Diana Rigg.
It also had Telly Savalas as Blofeld.
The television was meant to be background noise so I could focus on my work, but I couldn't keep my mind on anything except how many actors played Ernst Stavro Blofeld over the years. I could think of four (I had forgotten Charles Gray in Diamonds Are Forever)...
Donald Pleasance - You Only Live Twice
Telly Savalas - On Her Majesty's Secret Service
Charles Gray - Diamonds Are Forever
Max von Sydow - Never Say Never Again
Christoph Waltz - Spectre
There was, of course, another appearance by Blofeld in the opening pre-credit action sequence of For Your Eyes Only... where Roger Moore drops him down a smokestack in his wheelchair. That Blofeld was played anonymously by John Hollis... who is most famous for having previously played Lando's half-robot servant "Lobot"...
And Klytus's half-robot lacky in Flash Gordon...
The sequence with the missing Blofeld was played to comedic effect, which was an odd tonal shift from him having murdered James Bond's wife Tracy...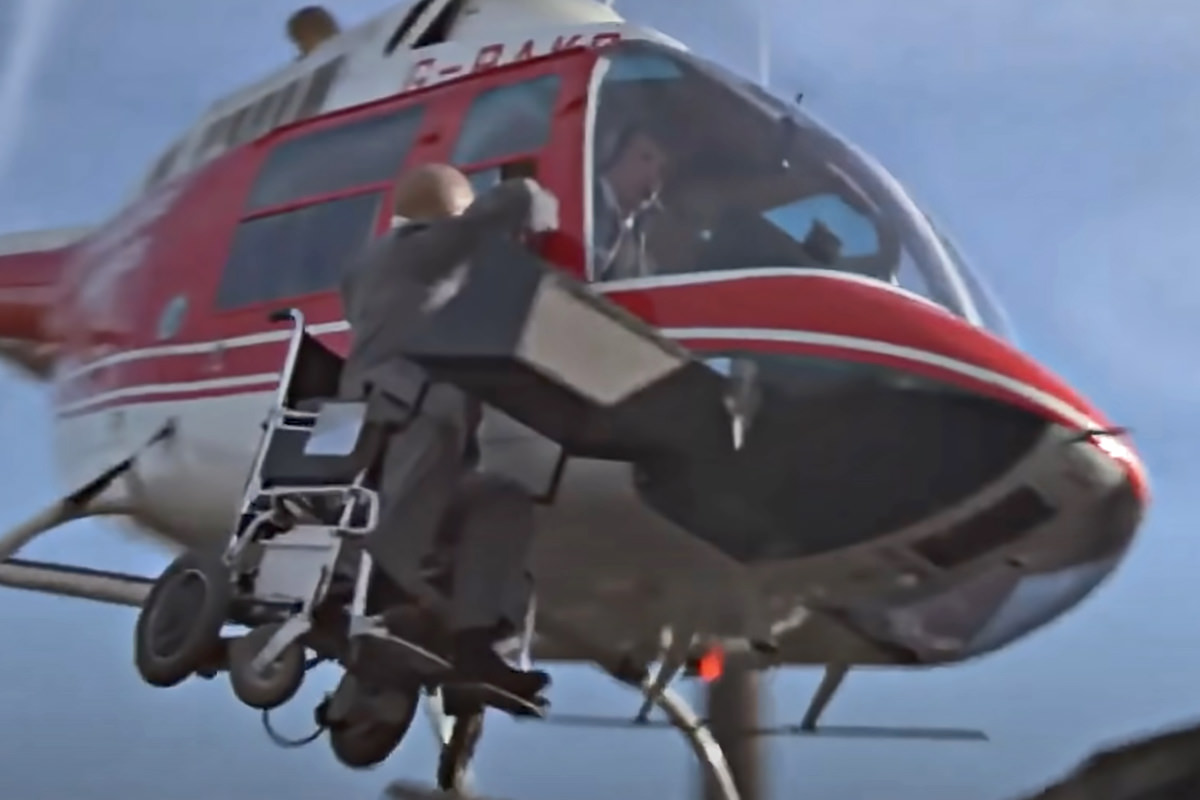 So... six Blofeld's total. Which is equal to the number of actors who have played James Bond (excluding David Niven in the original Casino Royale). That's quite a piece of Bond trivia right there.
Exactly the kind of trivia which keeps me up at night... and keeps my brain distracted from getting my work done.
If anybody's curious about which Blofeld is my favorite, it's Donald Pleasence as the first Blofeld in You Only Live Twice. He was deliciously weird, evil, dangerous, and menacing...
Not that Blofeld was the most interesting character in that movie. I was completely 100% in love with Bond Girl Kissy Suzuki...
I was one year old when You Only Live Twice was released. I didn't see the film until the 80's when I rented it on VHS tape. At the time I thought Mie Hama was the most beautiful thing I had ever seen.
And still is.