Eastern Washington is home to many, many small unincorporated towns which are basically just places which have some kind of historical reason for existing... a stop on a now-abandoned railroad or trail... an important business that used to be there... or maybe a place which intersects land owned by local farmers. And, to many of them, the nearest major city (usually Spokane) is 1 to 2 hours away. They usually don't have stores, shops, or restaurants to speak of (those being anywhere from 30 minutes to 45 minutes away). If they're lucky, there might be some kind of general store with a few edible staples and various sundries amongst the grain and feed, but there's no full-on grocery store. Instead they have to make their own meals from what they can get at the nearest grocery store when they go once or twice a month. That's just how it goes.
I've been thinking about this a lot lately.
Partly because I am sick to fucking death of seeing political maps of Washington State where the entirety of Eastern Washington is painted red making it look like a gajillion people vote red and it's unfair that "blue Seattle gets to dictate who runs the state." That's a pretty gross exaggeration. Some of these towns which turn counties red have like A DOZEN PEOPLE in them. And land doesn't vote. So Washington State is getting the political representation which is actually representing the majority of the voters in it, regardless of what story a map is presenting.
However... the other side of that coin is the fact that these small towns DO exist. These dozens upon dozens of rural communities and the people in them DO endure. Often times they are the people who farm our land and grow our food and have communities which MEAN SOMETHING. So having them wholesale ignored by our State government is fucked up beyond all reason.
Is what's best for Seattle always going to be what's best for little Benge, Washington with its 50 people? Fuck no. But the rules Benge lives by are the rules major population centers over the Cascades dictate to them. District and County governments are supposed to have power to make sure they get fair representation but, let's face it, their power is severely limited in the grand scheme of things. Ain't nobody with major political power speaking up for the good people of Benge...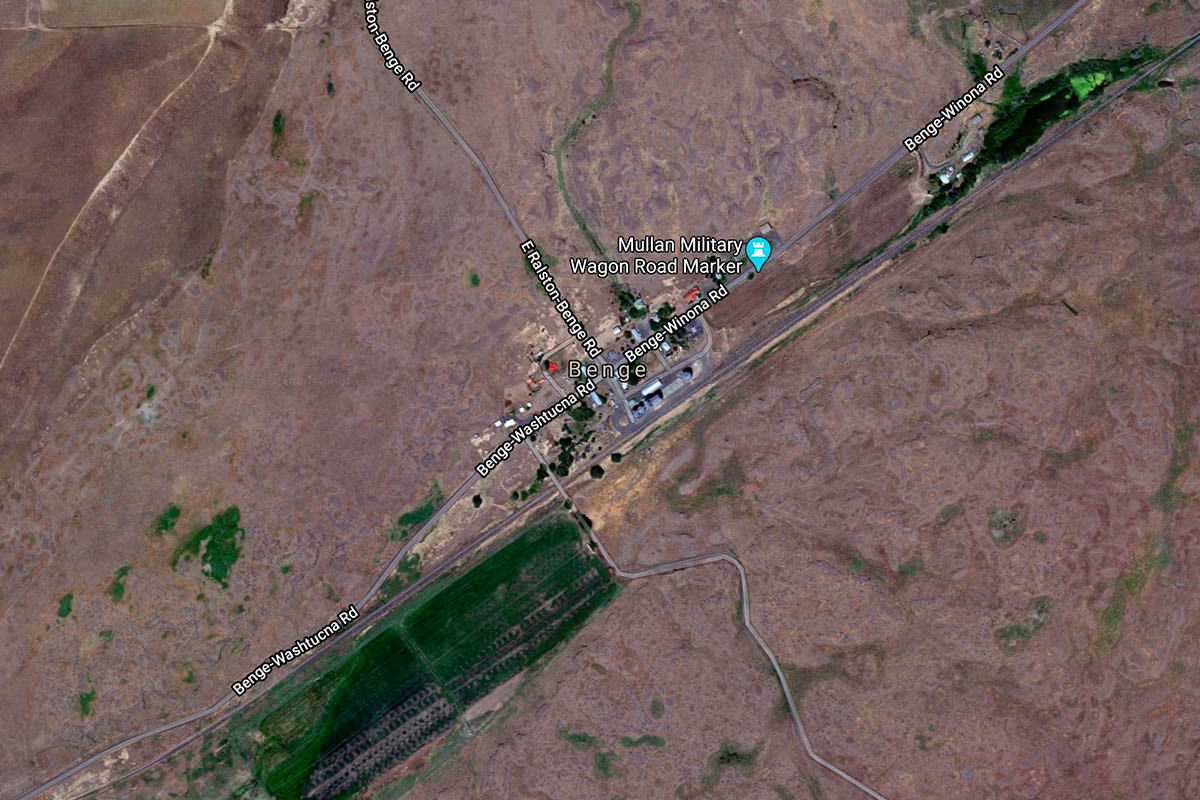 Benge, WA as seen from Google Maps, ©Google
The red dot on this map points to where Benge is in Washington State...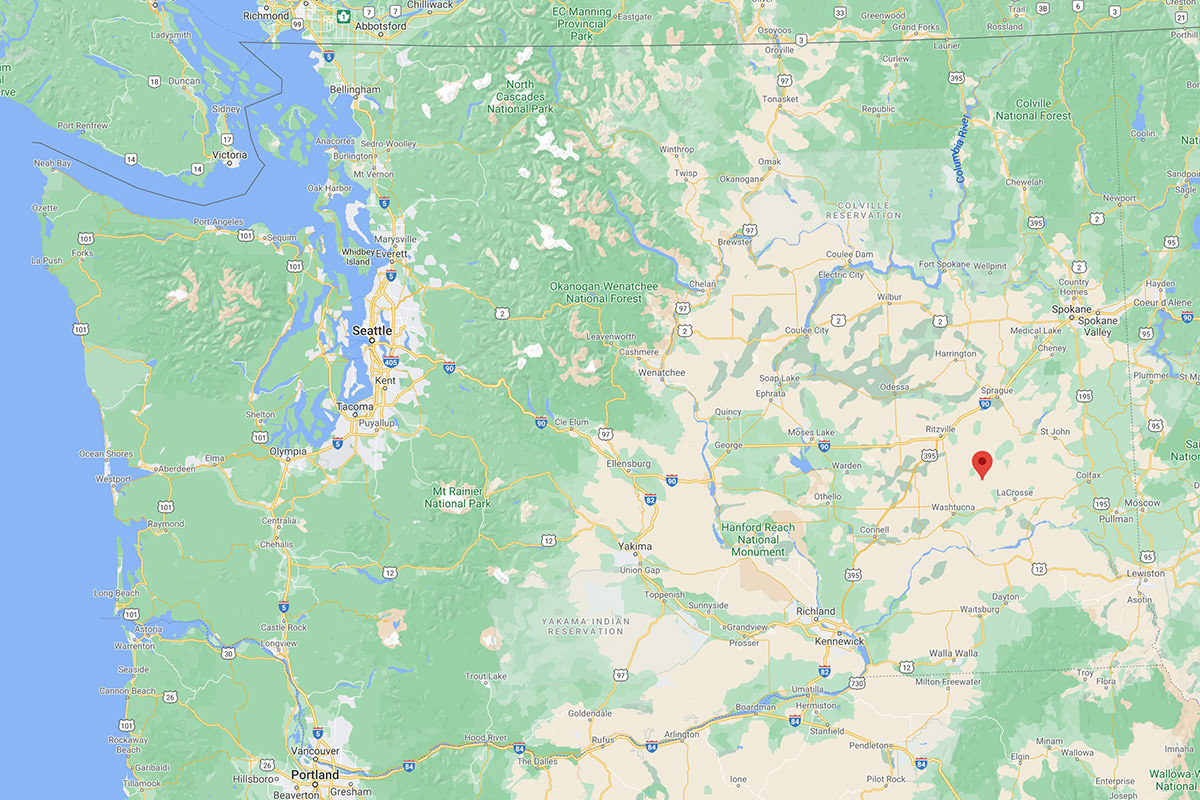 Benge, WA as seen in relation to Washington State from Google Maps, ©Google

Now, I've never been to Benge. Odds are I will never step foot in this town.
But a part of me really, really wants to.
I would love to travel to all these small, so-called "nothing" towns that dot my side of the state as a way of acknowledging that they exist. That the people who inhabit them deserve to be recognized for the thankless work they do to grow our food. To remind myself that they are a part of Washington too, and that the lives of their citizens mean something when it comes to the rest of the state.
Even when they get lumped into politics of a city that's four hours away.
Especially then.
I dunno. Benge is 2-1/2 hours from where I live. However, it's an easy 35 minute drive off I-90 on my next trip to Spokane... so maybe one day? I'd like to think that Benge would have a kind word for a stranger passing through town. It's a nice thought to have, isn't it? I'm from a small, rural, Eastern Washington community too, after all.
I just won't mention that there's a grocery store ten minutes from my house. No need to flaunt my big-little-city luxuries like that.