You ever notice how when millionaires and billionaires are making money on the stock market... while retirement funds for average American citizens are tanking... that we're told this is "just the way it goes?" I sure noticed when my retirement investments lost over 1/3 their value a while back. But then do you also notice how when millionaires and billionaires are losing money on the stock market... while some average Americans are managing to finally win for once... that all of a sudden everything gets shut down to "protect investors?"
If you haven't noticed, just check a news site.
And to understand what's going on, just watch the movie Trading Places...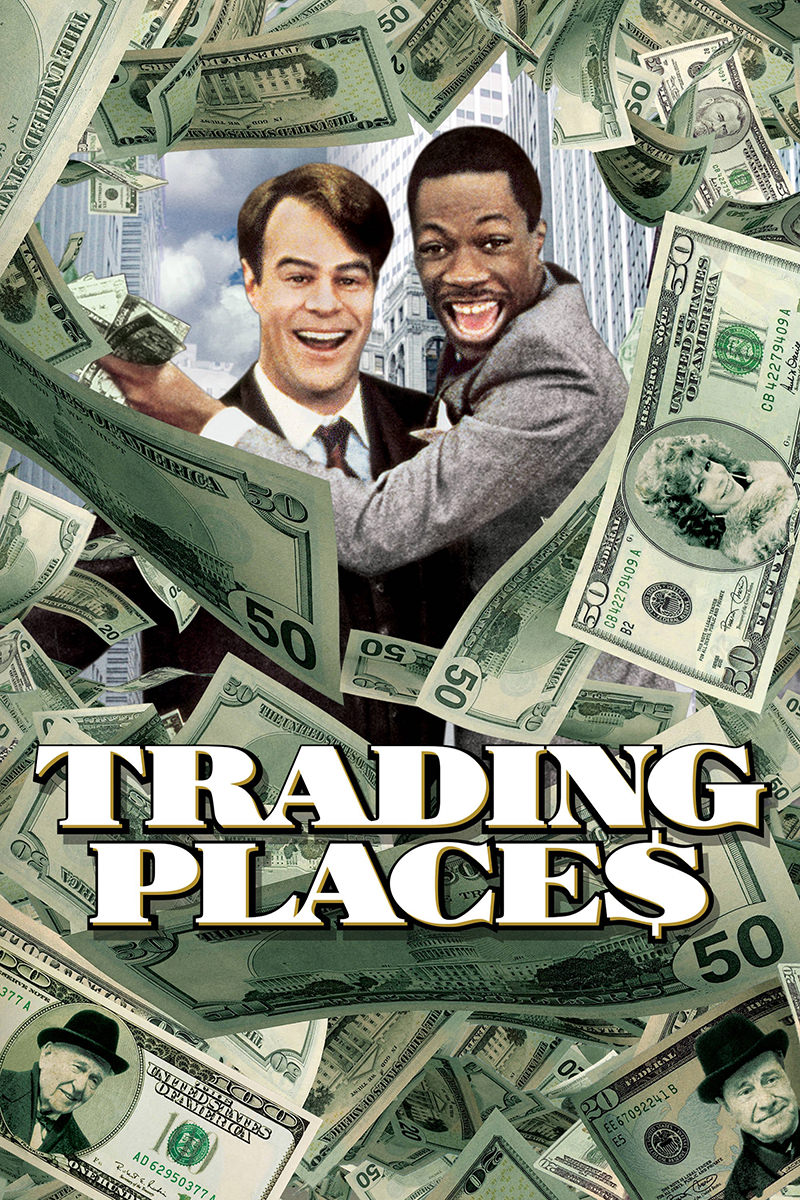 We here in the United States of America live in a "free market economy." Except when wealthy people are losing money. Then we suddenly don't. And our government has been fighting to keep it this way all along. They wouldn't want to piss of the people who OWN their corrupt asses, now would they? The USA... home to the best government money can buy! That's us.
I used to be outraged by this shit. Now I just shrug it off because it's so unsurprising.
Politicians are constantly touting Dow Jones Index numbers as an indication of how the economy is doing. In truth, it's only an indication as to how wealthy people are doing. And yet we've been conditioned to think that it actually means something to us. "Sure you're working more for less, but just look at those Dow numbers!" It's just like how we've been conditioned to think that market regulations which prevent corruption and exploitation are a bad thing.
But anyway...
This morning I went to see how the $25 investment I made as a goof was faring. I was expecting it to be wiped out. So you can imagine my surprise when I see this...
Boy. Can you imagine if I had invested $10,000 instead of $25? I'd have $146,540. Of course the idea of me having $10,000 laying around to invest is hysterical, but a boy can dream can't he?
I'd gladly take some of my $366.35 and buy some AMC Theater stock or some GameStop stock to help keep their value going up... but the iPhone "Robin Hood" app which holds my portfolio has suspended trading of both AMC and GME "to protect investors." AKA "to protect wealthy people."
I'd be outraged that I'm being prevented from buying something in a so-called "free market"... but I'm just going to shrug it off. Again. That's kinda what you have to do when you're not rich enough to ignore the rules.
I mean, Robin Hood has been hit with a class action lawsuit for this bullshit, but do we really expect that to go anywhere?
Shrug it off. Shrug it off. Shrug it off.