Yesterday I was walking to work, wondering what new stuff I might get to see along the way... because there's always something.
From a distance, they just looked like little yellow bumps in a field. At first I thought it might be wild Pokémon, but as I got closer I saw that they were, in fact, pears. Dozens of rotting pears...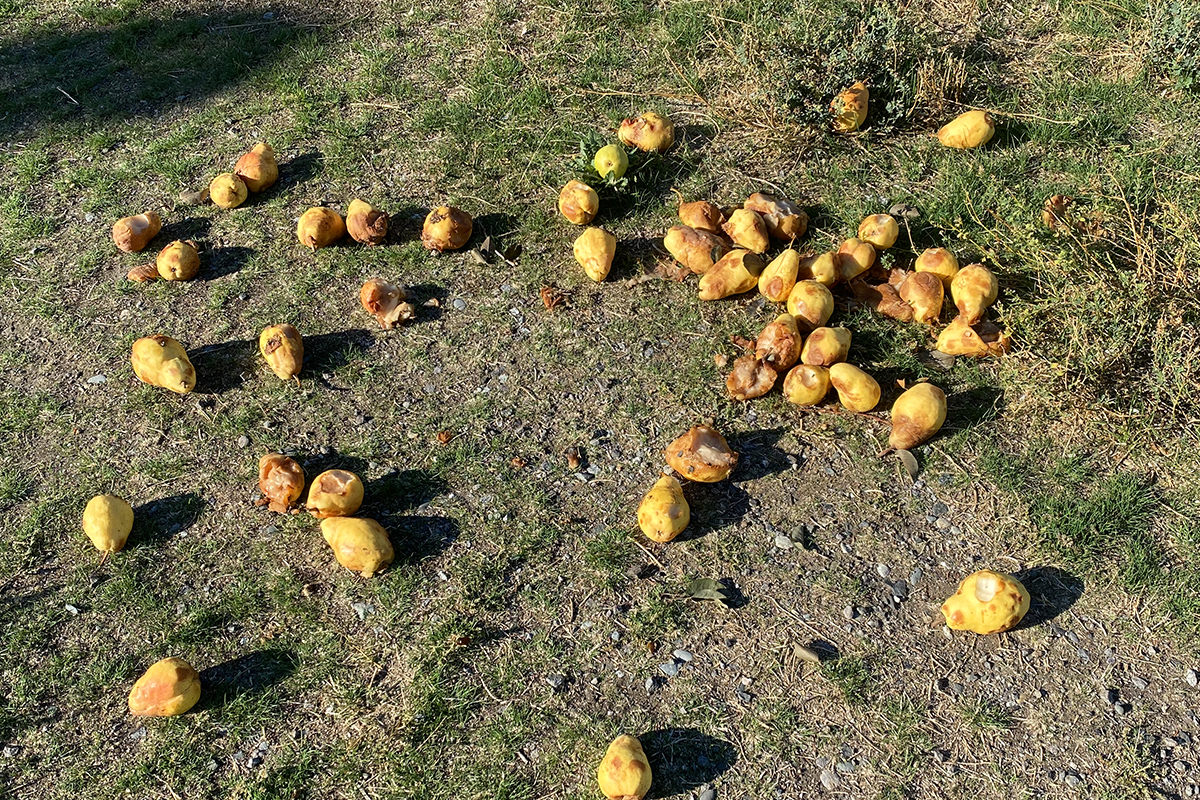 Not as exciting as Pokémon, but not something I see every day either.