I've played Minecraft Dungeons entirely too much. And it's strange. Even my most favorite games didn't result in my playing the levels more than a couple times... but there are levels in Minecraft Dungeons which I've played a dozen times. It's just so wonderfully replayable.
It's all because the game plays entirely differently depending on which weapons you choose and what enchantments are added to those weapons. Play with a super-fast dual-blade set and it's a radically different play than using a slow but lethal hammer. In other dungeon crawlers, you would have to restart the entire game and change your class to do that. Since Minecraft Dungeons doesn't have classes, you're free to change things up on a whim. Likewise, using a multi-fire crossbow makes for a different experience than having a more powerful single-fire bow. Throw in a switch to Adventure Mode or Apocalypse Mode, and the game changes again! Fun stuff.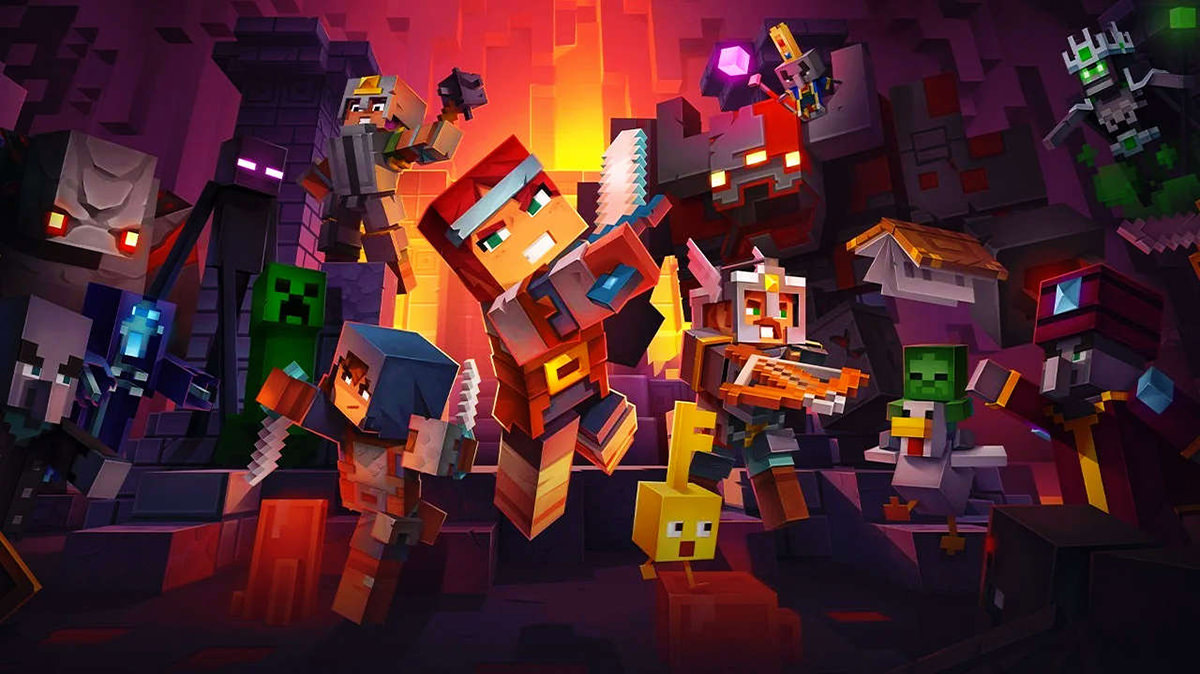 Sure beats having to listen to the same exact dialogue repeat a hundred times in Animal Crossing: New Horizons. That got really old really fast, and I'm starting to dread playing it. Kinda makes you wonder why Nintendo doesn't offer a way to turn that shit off.
But the best part? Minecraft Dungeons is going to be adding new content... including an island. So even when you're done with it... you're not.
No, this isn't a revolutionary game, but it is definitely a fun one. And the total blast I'm having replaying it? That's pretty much all that matters when it comes to getting your money's worth... and Minecraft Dungeons costs $20 on my Nintendo Switch, which makes it an even bigger bargain.
And now? Back to "Creeper Crypt" for me.
NOTE: I should mention that Minecraft Dungeons has major issues on Switch once you reach higher levels with lots of enemies on the screen. Skipping, stuttering, crashing... it's pretty bad. Apparently even high-end PC's and Xbox have the crashes, so I guess I'll take the slowdown-stuttering if it means I can undock my Switch and take the game with me.