There's a cruise ship quarantined off the coast of Yokohama, Japan due to a Coronavirus outbreak onboard. With the exception of China, the ship has more cases than any country on earth, clocking in at 175 people infected. The worry is that with so many people living in such close proximity that the virus will continue to spread. If that's the case, the bulk of the passengers may end up with the disease despite all efforts to keep it contained.
As a result, cruiselines are taking drastic measures to avoid this situation from happening on their ships. Most of them are canceling or rerouting cruises to China and other Asian countries. Some of them are denying passage to any customers with a Chinese, Hong Kong, or Macau passport. Anybody having visited those countries within 30 days, regardless of citizenship, will also be denied passage.
Needless to say, many passengers are canceling their cruising plans regardless of destination because they are worried a carrier of the Coronavirus will end up onboard.
The media, always hungry to stoke people's fears because fear is good for their business model, are all too happy to keep feeding the fire.
Not a good time to be a cruise company.
I've never been a big "cruising" person, but my mom absolutely loved it. She loved being able to go to lots of places on a single vacation. She really loved being able to go to so many different places without having to pack and unpack each time. So we ended up going on a number of cruises, including The Caribbean (twice), Alaska, The Mediterranean (twice), and The Panama Canal. They were all great, we had a fantastic time, and I am grateful to have found travel which was low-stress for my mom since that was all that really mattered...

Mom aboard the Dawn Princess in the Caribbean in 2004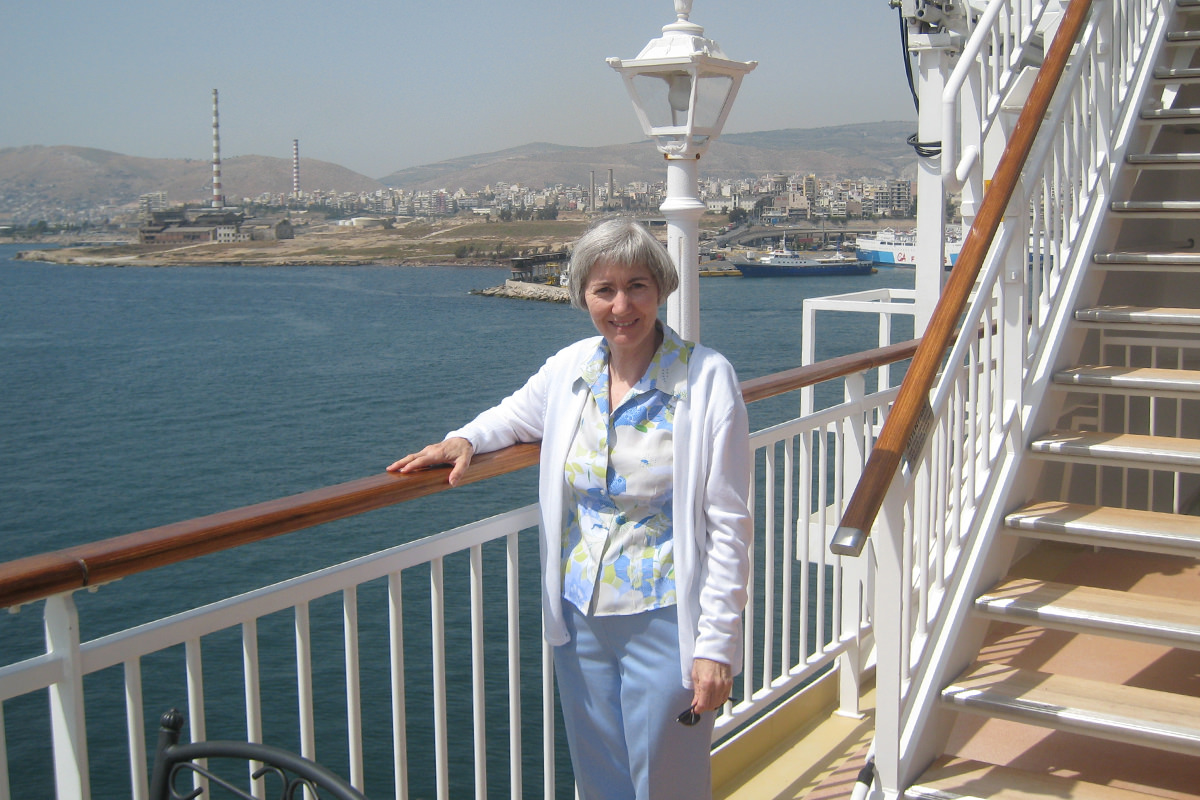 Mom aboard the Norwegeian Jewel in the Mediterranean in 2007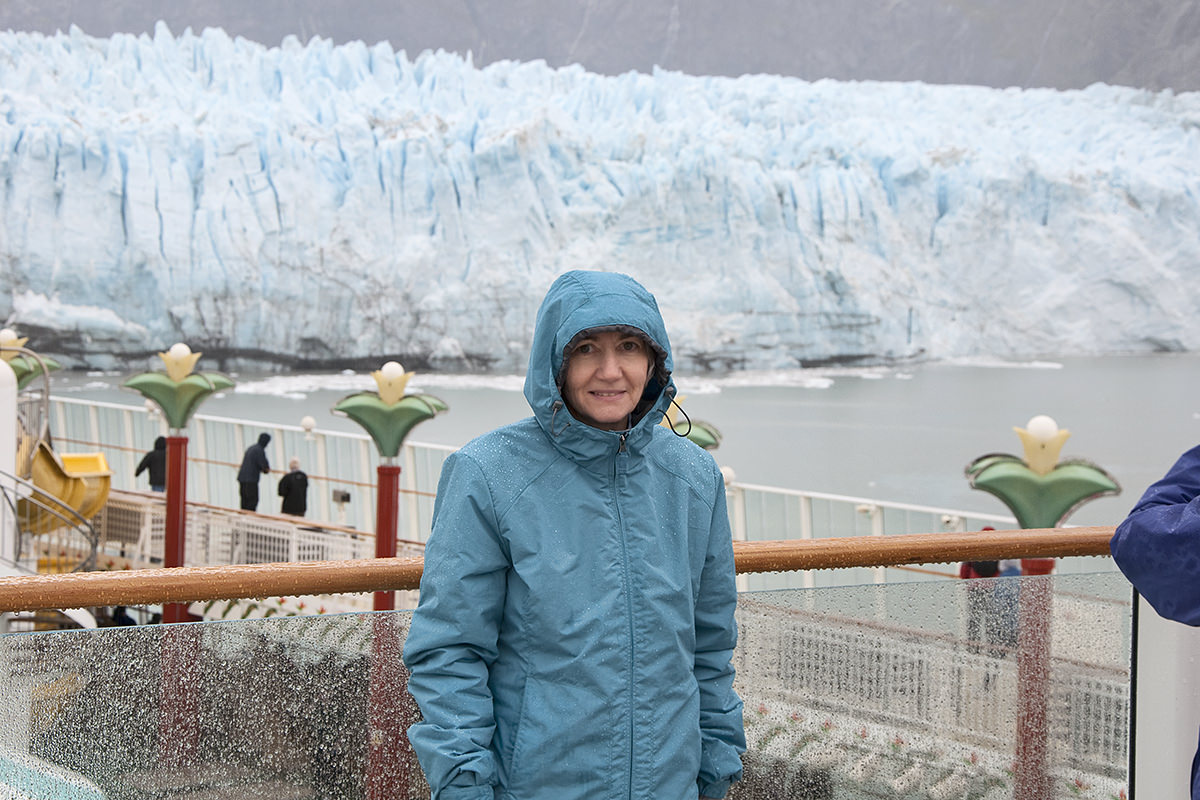 Mom aboard the Norwegian Pearl in Alaska in 2009

Mom aboard the Disney Magic in the Mediterranean in 2010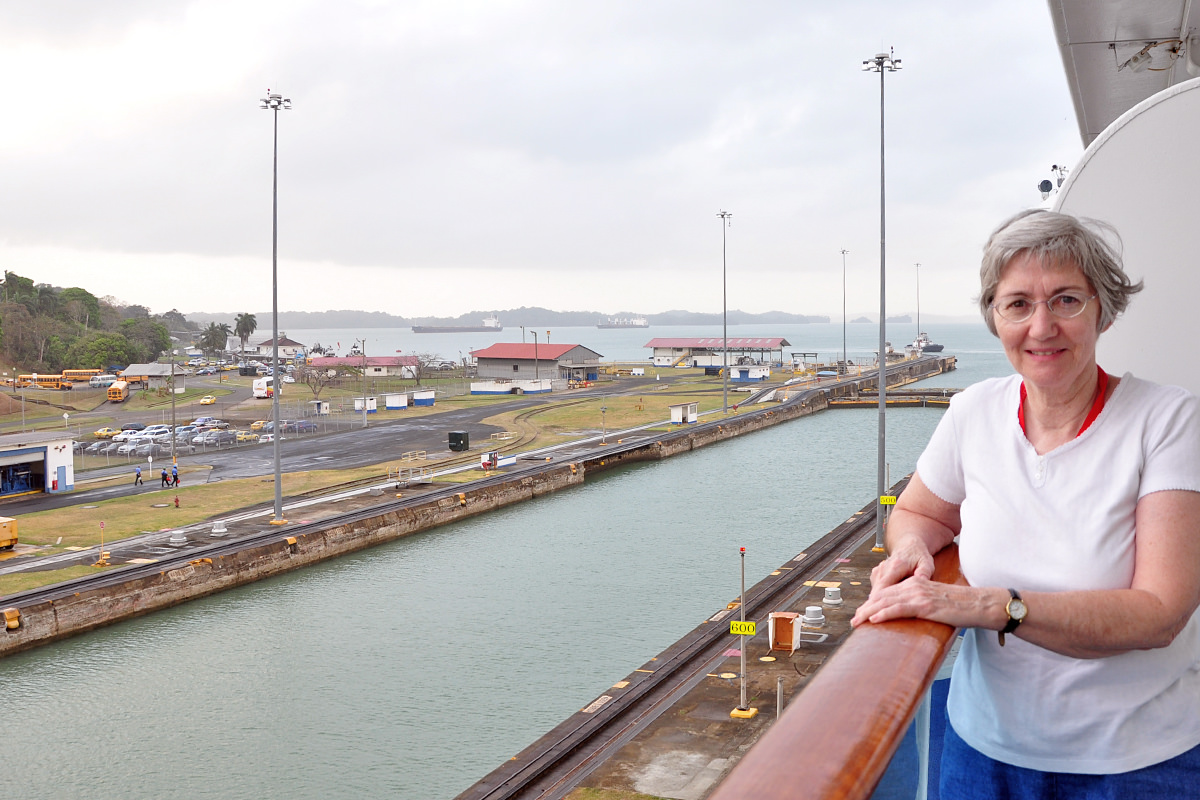 Mom aboard the Island Princess in the Panama Canal in 2012
And, let me tell you, EVERY. SINGLE. TIME. people found out we were going on a cruise there was at least one of them telling us "I would never go on one of those because it's too easy to get sick when you're trapped with so many people on a cruise." Which may be true, but neither me nor my mom ever got sick. Not even so much as a cold on any of the half-dozen voyages we were on.
Meanwhile I've gotten sick after flying on planes, staying in hotels, or attending events where people were sick. I've also been run down by a van in the South of France, hit by a taxi in Chicago, and been run over by a cyclist in Salt Lake City. As if that weren't enough, I've been held up at knife-point in Seattle and at gun-point in San Francisco. And that's just the tip of the iceberg. I've gotten injured and had many other problems... all while not traveling on cruise ships.
So...
Would I cruise again? Of course I would. There are pitfalls, sure... especially in China and especially now. But there are pitfalls in any method of travel. And the positives for cruise travel are really too good to ignore. Even if you're not a big "cruising" person like me.
While I am not much a "cruising" person, I am an amateur woodworker.
And nothing quite tests your resolve as a woodworker than having no budget to build something. I drew up a plan for a gift shop's children's book display and calculated the materials would cost $48 to build. I only had $10-$12 to spend. So instead of actual boards, I scrounged around Home Depot for the cheapest possible lumber. They had warped thin boards for cheap, so I bought $12 worth and just spaced them out as far as I could to hold exactly what was required securely...
It was a strange project. I didn't have the material to use pretty miter joints everywhere, so I used them only in the places they would show, then used butt joints everywhere else. ALL of the boards are curved. I just nailed and glued them into place, straightening as best I could as I went. Worked great, and I had a whopping 3-1/2 inches of board left when I was through!
Whew.