Ideally, you will be working with high-quality wood that isn't warped, twisted and coved. But I didn't have the budget for that kind of wood on this project... so I ended up using common boards of dubious quality. I picked out the best lumber I could find, but it still wasn't flat or smooth or even pretty.
The key to using cheap lumber is to own a planer to grind it into shape.
Except I don't have a planer, so instead I assembled my project with small screws, dampened it a little bit. Then let it set for a couple days to see how it all comes together.
It wasn't too bad... only minor adjustments and some sanding to whip it into shape. It sits level and looks like a million bucks... even though it only cost me $25 to make. Time to remove the little screws and move up to the big screws so it will be solid as a rock...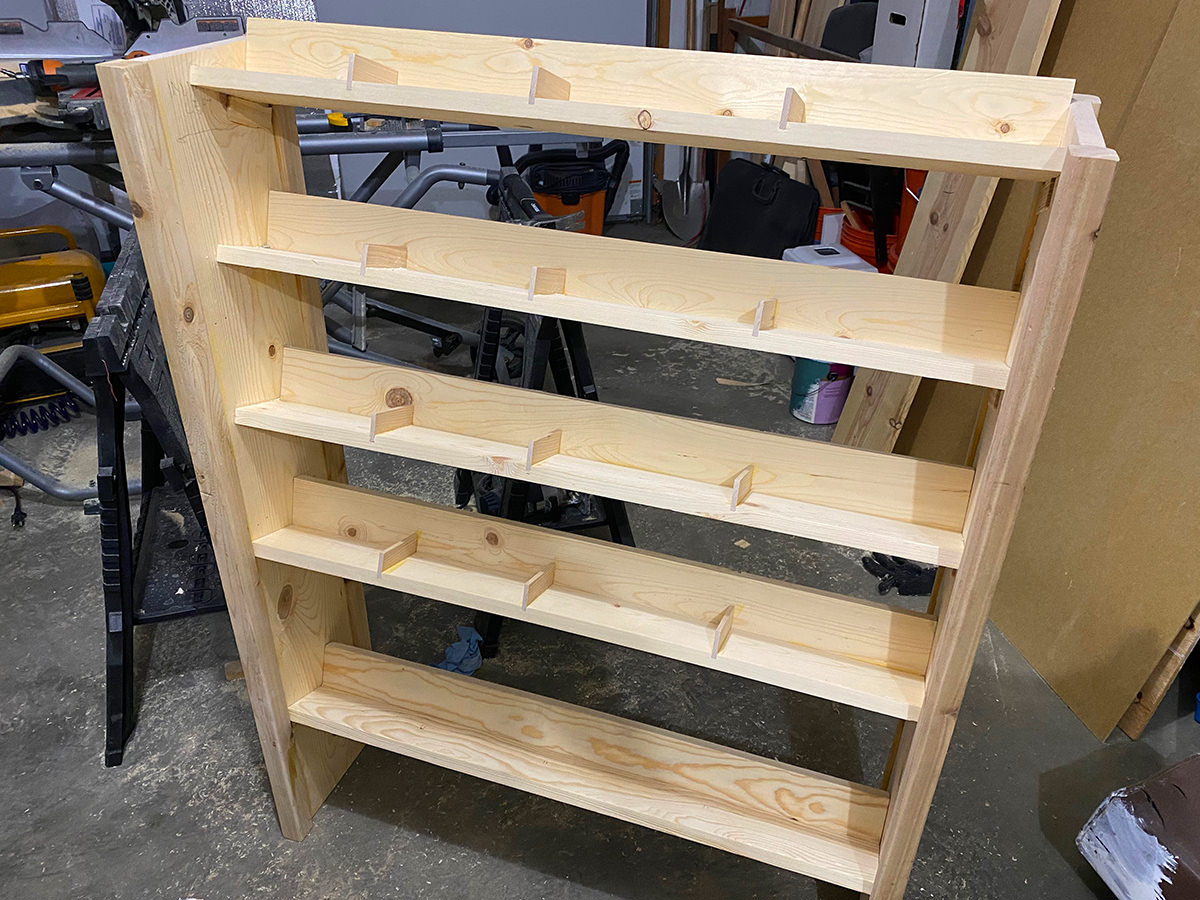 Shot with a wide-angle lens in my tiny garage wood shop... it's square, I swear!
My favorite trick when needing thin pieces of wood? Paint stir sticks! They cost 98¢ for ten of them! And they always look fantastic! I edged the little booklet displays I made with them...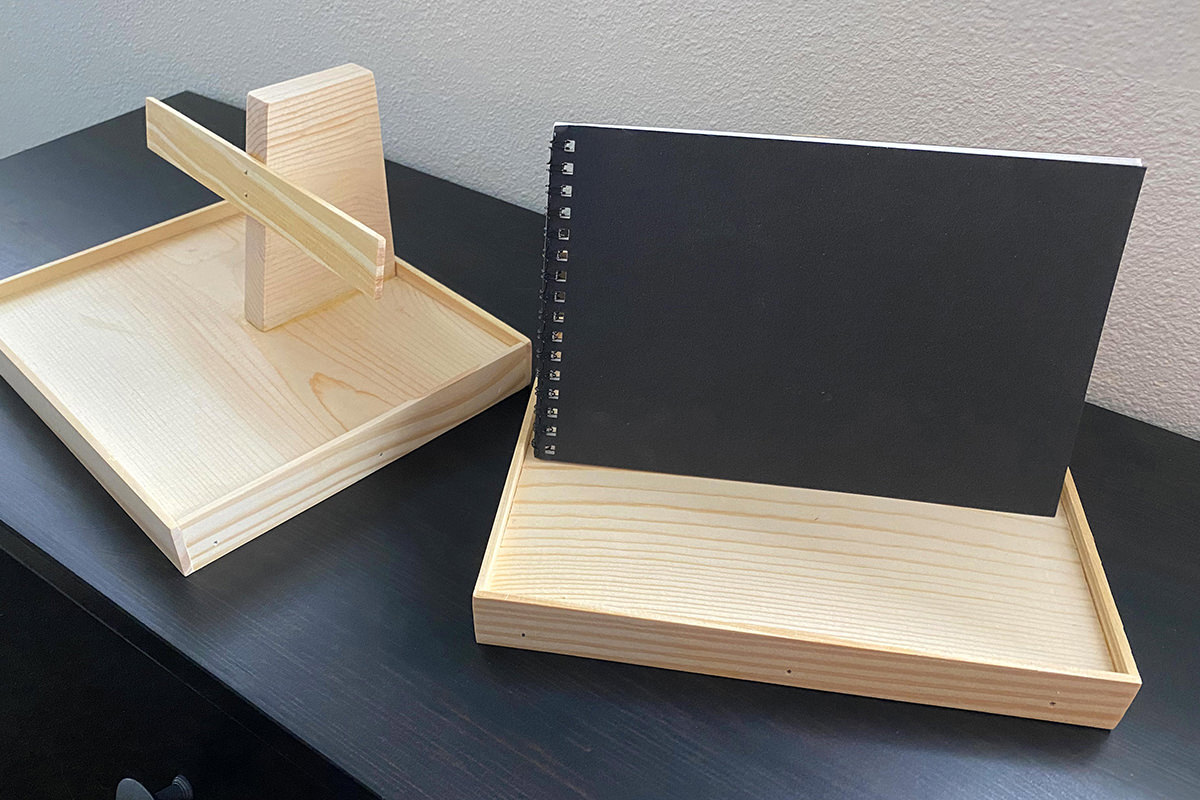 Unfortunately, Home Depot didn't have an 1/8" router bit in stock (even thought their website says they did)... so I had to pay $5 for some 1/4" hemlock to make the dividers...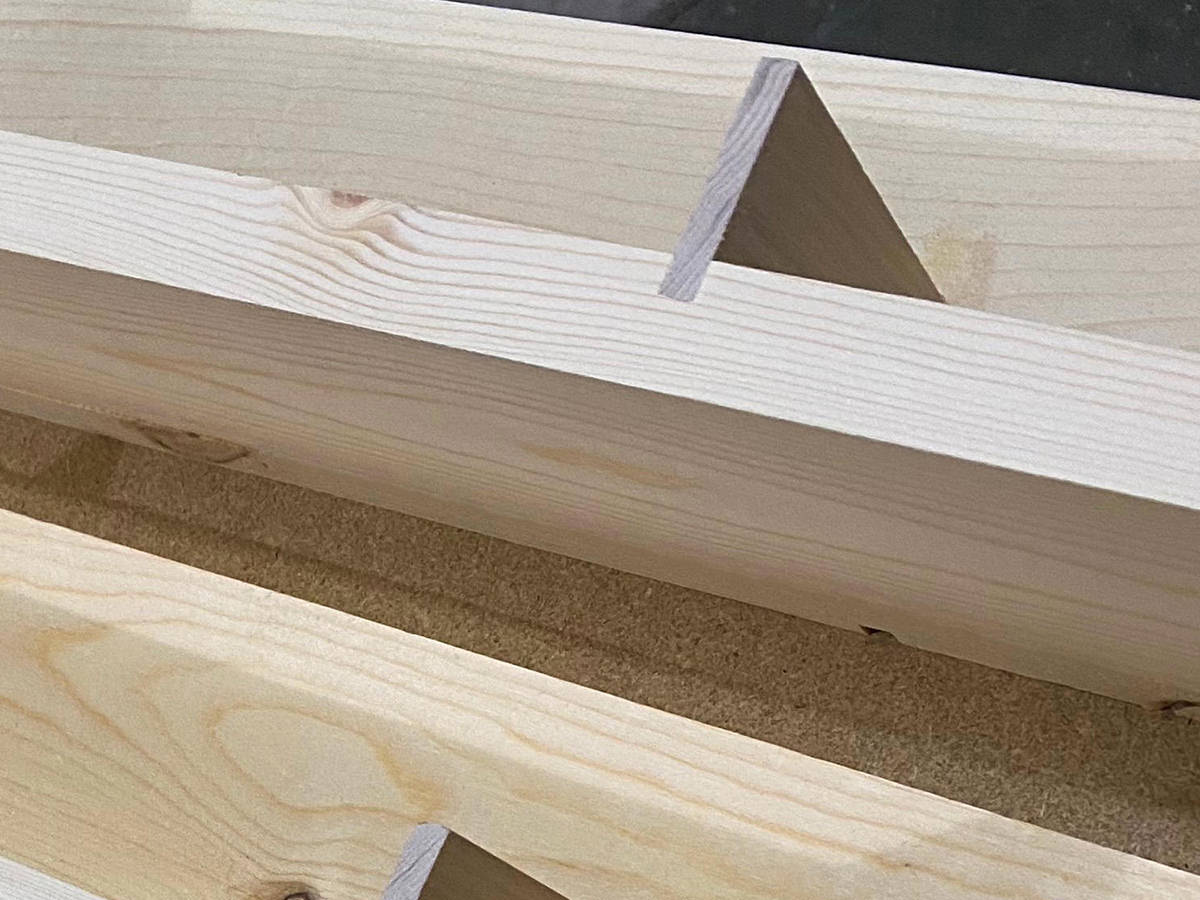 The contrast between the light pine and the darker hemlock is actually pretty cool! So I meant to do that!
All that's left is to sand it, varnish it, then haul it to its new home!
I would do woodworking every waking minute of every day if I had the time.