As the days grow colder, Jake and Jenny's singular focus seems to be warmth. I mean, my house is far from cold, but cats can't seem to get enough heat, I guess.
As I've mentioned, their favorite place in the house is on the electric blanket. Which wouldn't be a problem if they would share it. But, for reasons that escape me, this is a rare sight...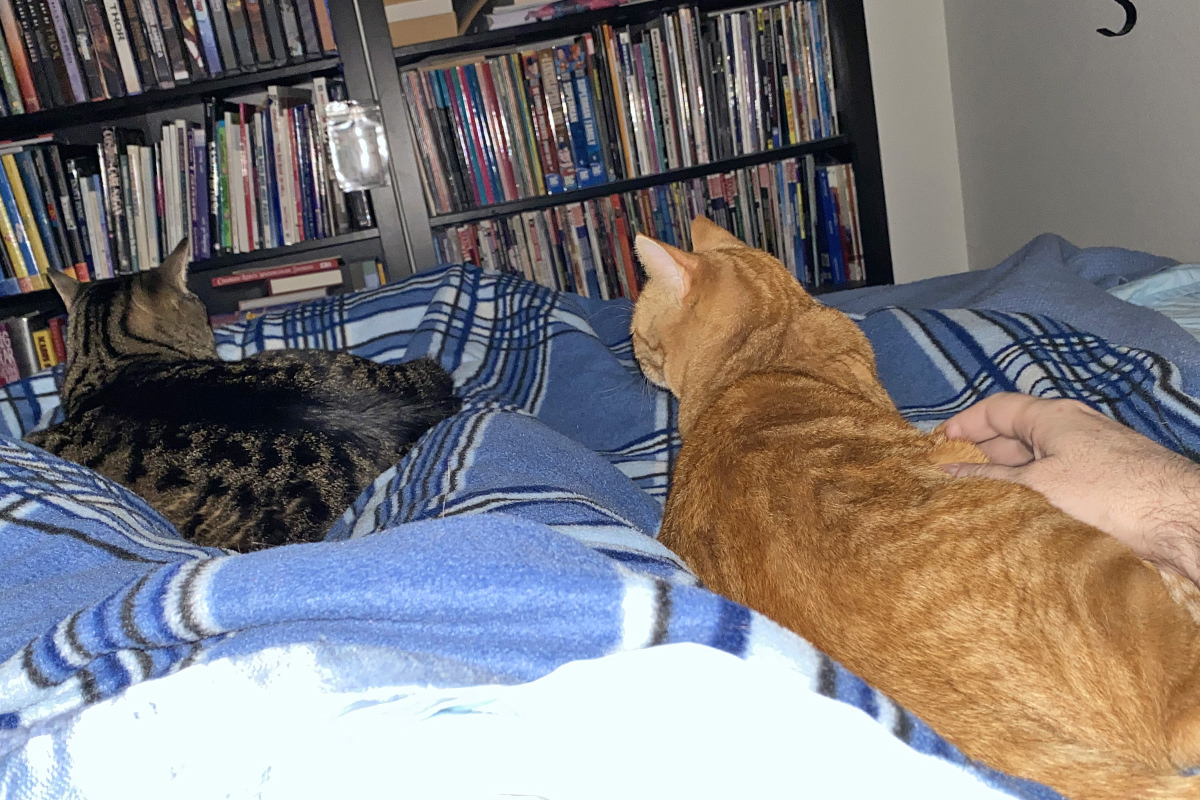 If one of them is on the bed, the other one usually leaves my bedroom. But... once... maybe twice a month... they are willing to share for a while for whatever reason.
Though Jenny still seems to appreciate it most...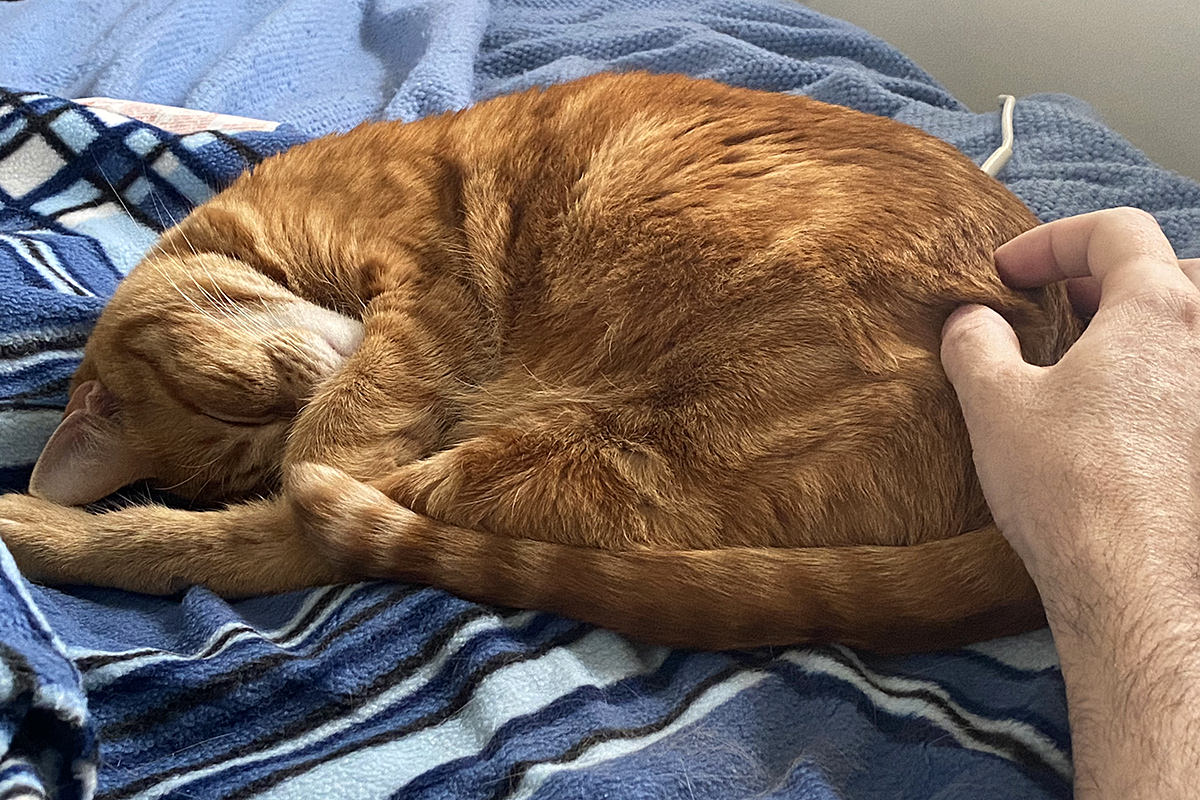 Jake seems happy to steal warmth from me most days...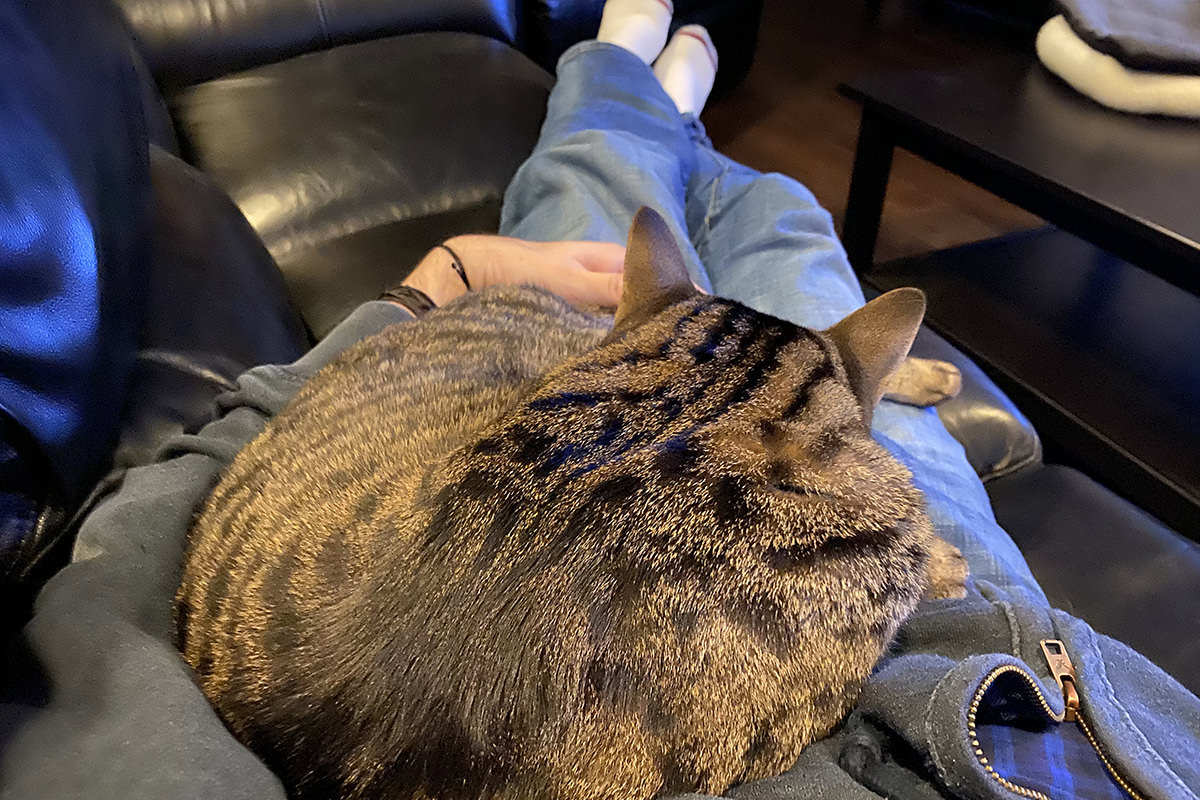 What's weird is how Jake and Jenny have no problems at all sharing a bed when I'm not in it. Since heat rises and upstairs is warmer than downstairs, they spend their days in the guest room. Used to be they would run downstairs to greet me when I come home from work. But lately? Nope. Jake will look up to acknowledge that he's heard me arrive... then go back to sleep. Jenny doesn't even do that much...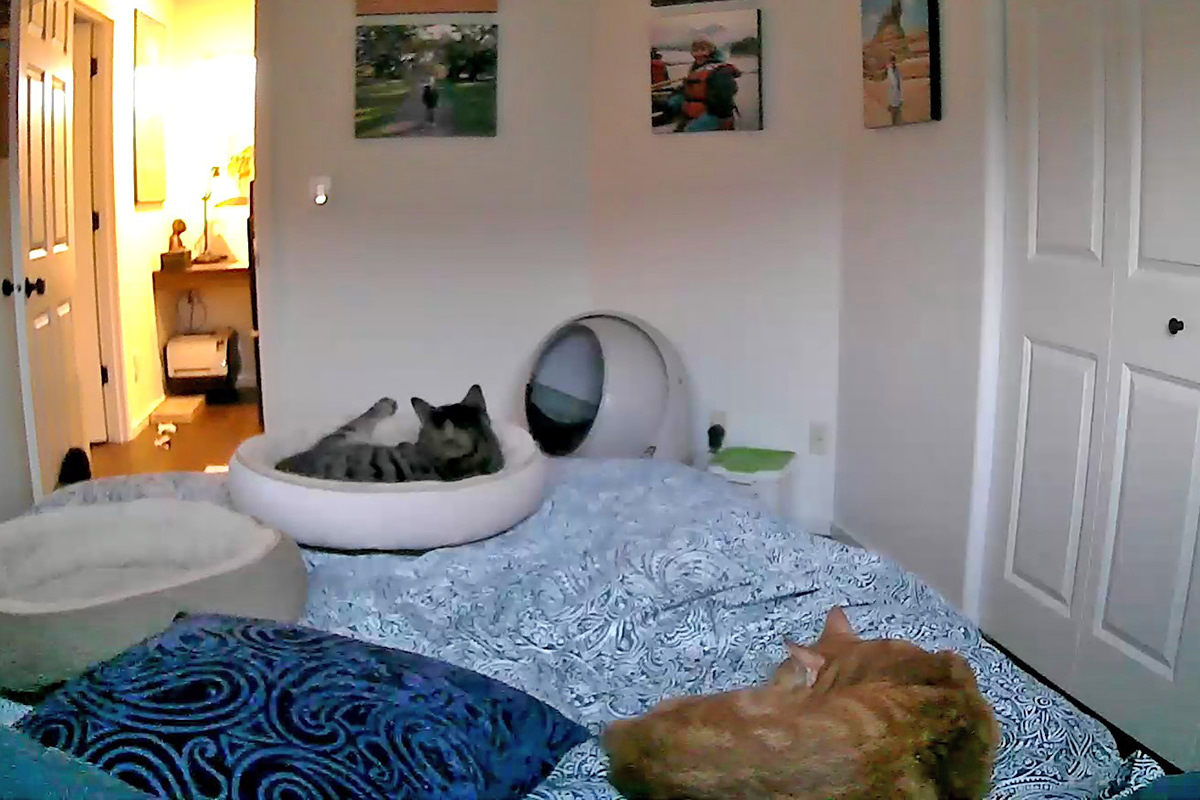 In other news... Chewy sent Jake and Jenny a handwritten birthday card...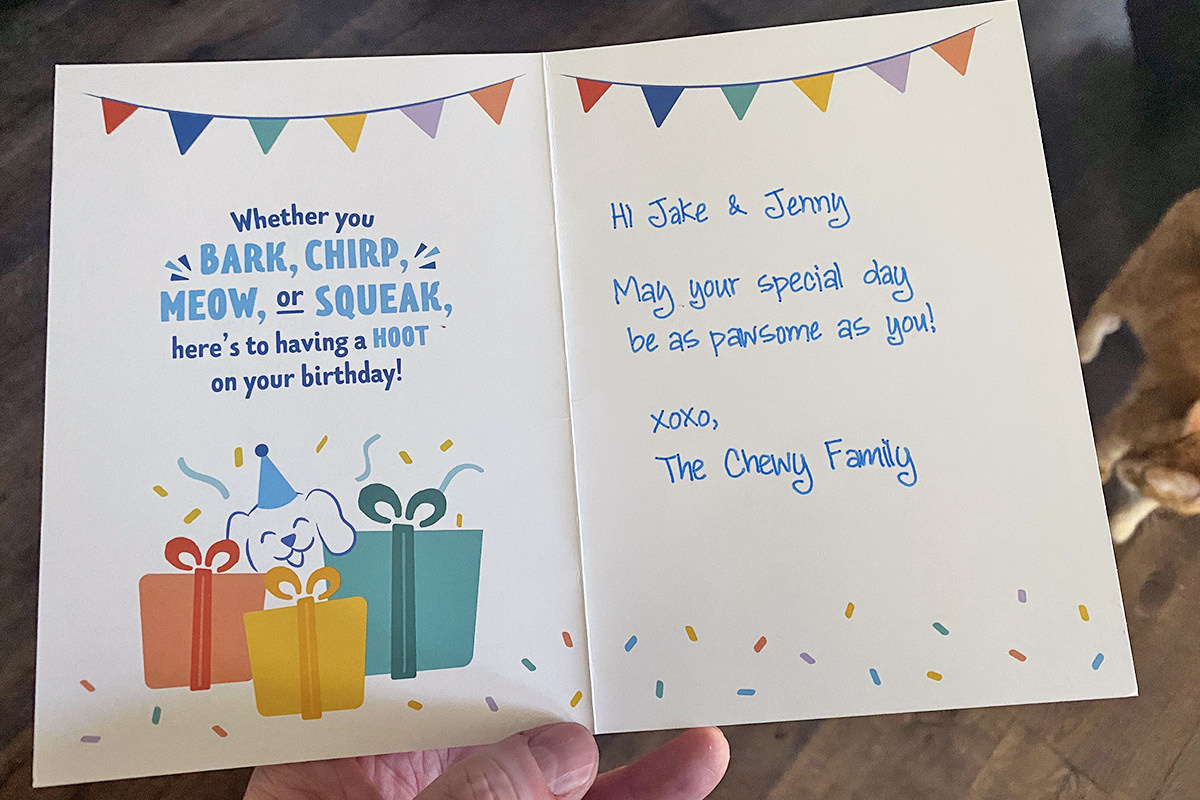 I guess this is how their phone operators spend their time when they're not on the phone? Interesting that they sent a combo card. Apparently their system lists pet birthdays by household so they know when they can send one card for multiple pets.
Still... that's nice, right?