This morning I was awakened at 4am because somebody was walking through my back yard and I got a security alert on my phone. Just some guy walking by for some reason. Did't look in my windows or anything, so I have no idea... maybe drunk and lost? So I worked for a couple hours, then decided to take a nap. THEN I was awakened by a "person in my house" alert. Which ended up being Jenny sticking her ass in one of the security cameras and just sitting there. =sigh= My houseguests arrive later today, at which time I can turn off my interior cameras and will hopefully be able to sleep in for once tomorrow. That will be nice. Assuming people aren't walking through my yard again.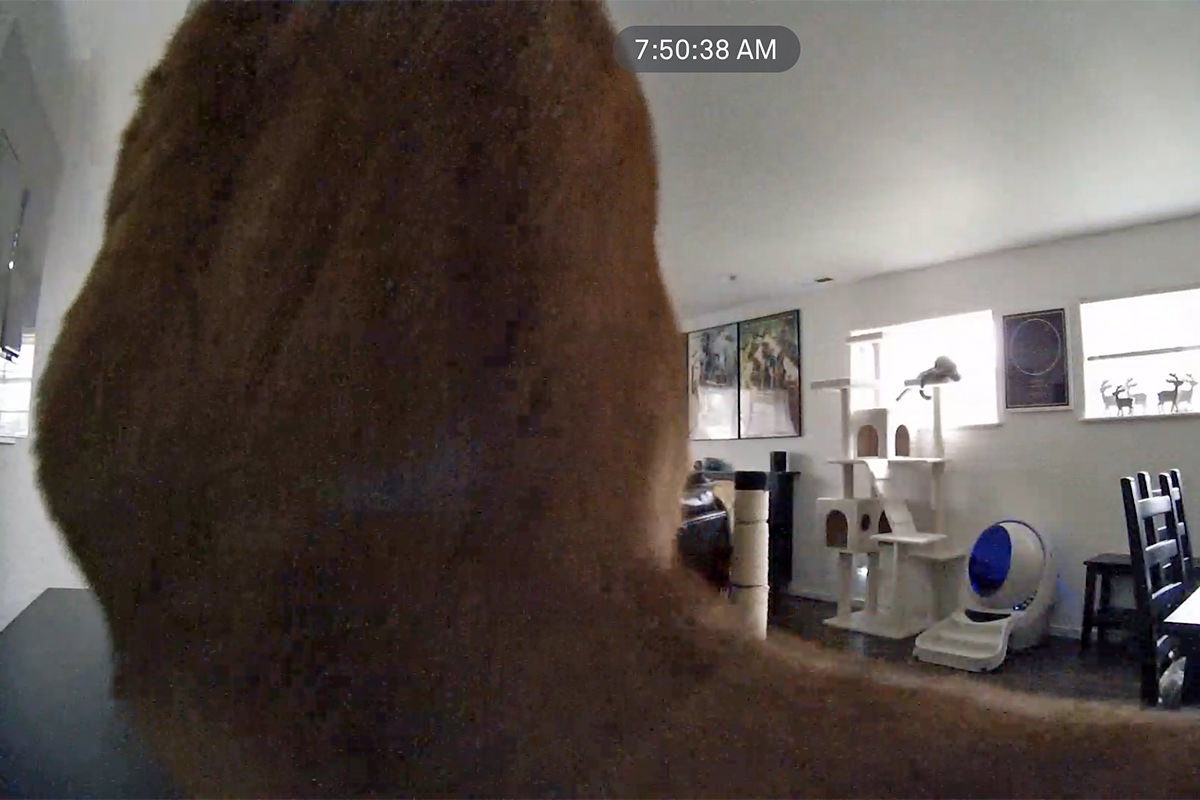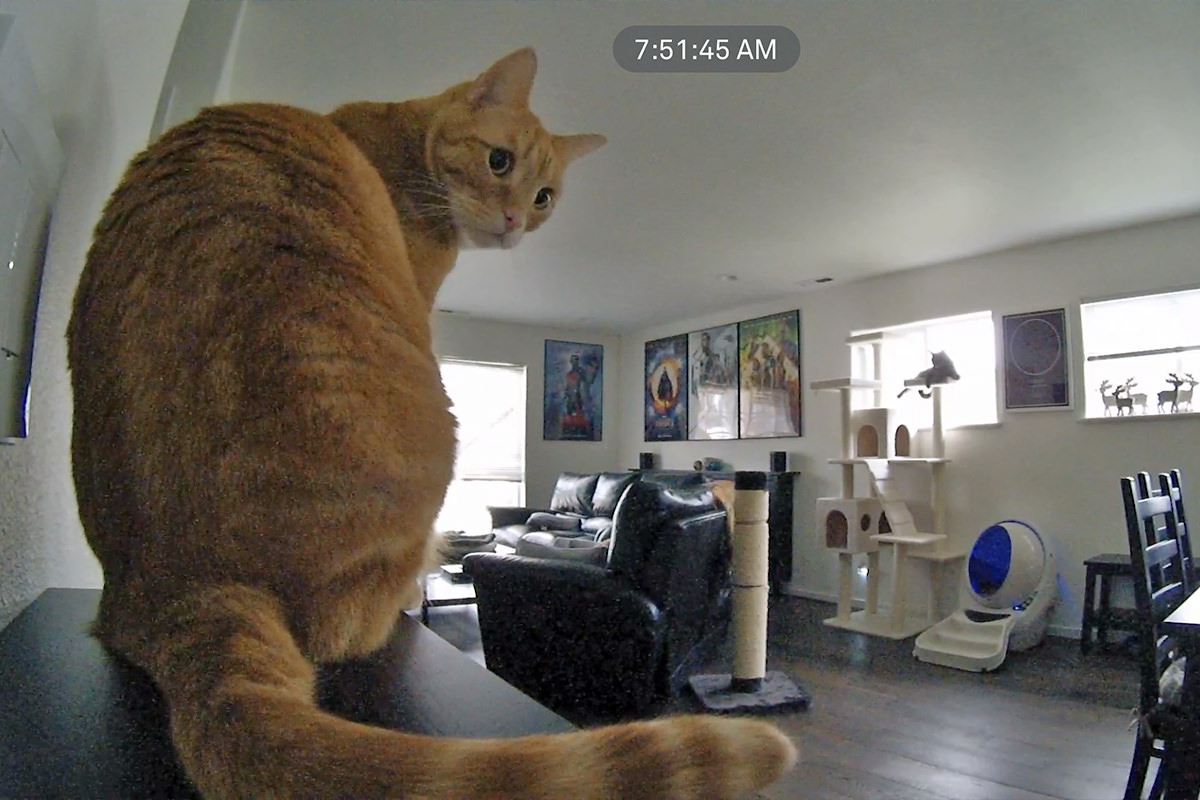 Does this wide angle lens make my butt look big?
As I mentioned a couple Caturdays ago, the stupid clock-changes are a disaster for my cats. They don't understand it. The don't want it. And they most definitely aren't happy about it. I always try to minimize the impact by easing them into it by "falling back" in 15 minute increments, but all it seems to do is draw out their frustration.
Part of the problem is the automated feeder I have. Not only is it a pain to program, but it loses time constantly. So not only am I having to make adjustments for the time change, I'm also having to keep on top of it being the wrong time. All that does is draw out my frustration. I have seriously toyed with the idea of just keeping them on Daylight Saving Time all year long (much like what Washington State wants to do). This would involve my having to get up at 6am instead of 7am each morning for four months so I can feed them the spoonful of wet food they get with their dry food. Something I would gladly do... but it becomes a problem when I have guests over.
The solution seems to be getting a web-enabled feeder. That way I could make tiny 5-minute adjustments from the comfort of my couch and make sure that the clocks on the feeders are keeping proper time without me having to do a thing. I'm a bit shy about doing this, however, given the horrendous experience I had when I previously bought web-enabled feeders (the company shut down the server so the feeders were bricked and I was out $400). Nevertheless... this being the easiest solution, I've been putting aside $20 a month until I could afford one that can be split two ways... or get two feeders that can synchronize their clocks. Alas, at $400 for the two that I want, my $20 a month wasn't going to go very far.
But then...
...I was looking up the cost to get new filters for the cat fountain and saw that there was a new PETKIT SMARTFEED MINI Smart Feeder for $99 on sale for $89 each! The reviews were good, so I decided to take my savings and buy a pair of them...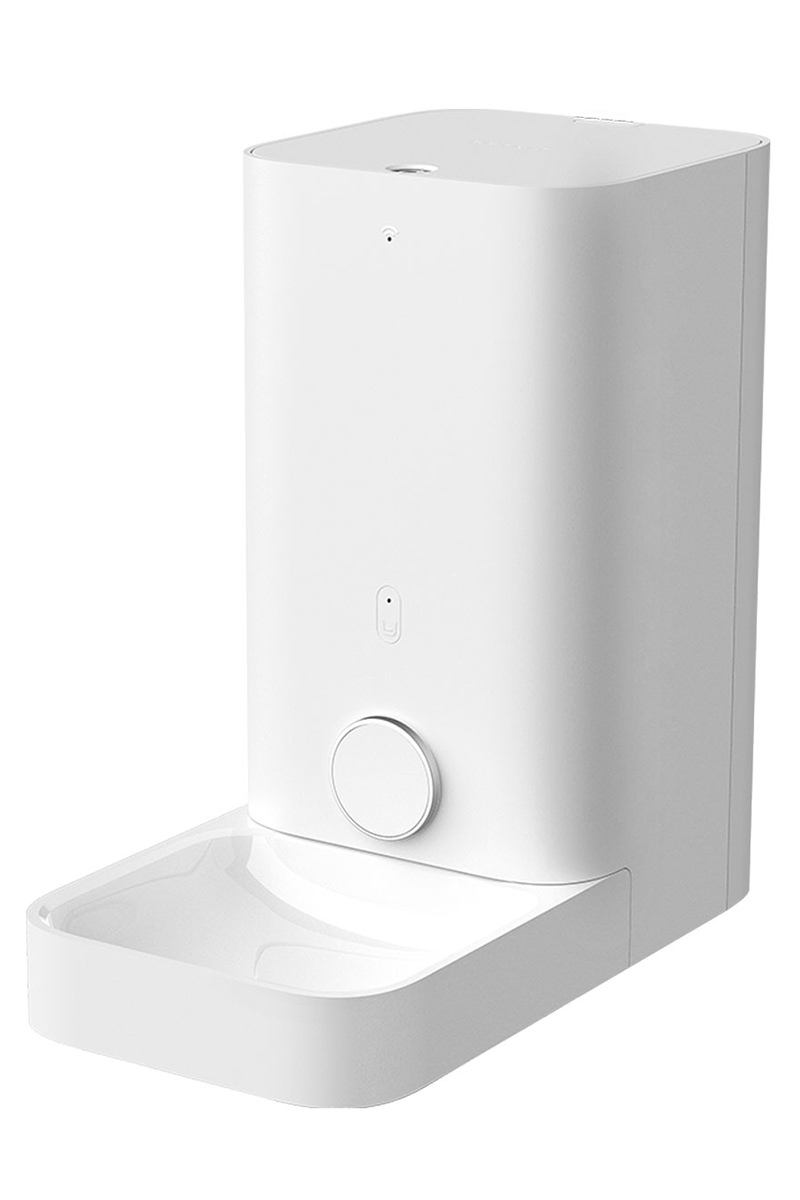 They are absolutely perfect (once getting the WiFi set up which, thanks to their app, appears harder than it actually is). There is one problem, however... I don't like the fact that my cats are eating out of plastic (this can cause feline acne and other problems), so I thought I'd see if I can construct a holder for my metal dishes when I have a chance. Looks like it'll be fairly straightforward. Though the plastic tray that comes with is really clever because it has magnets to hold it into place... so maybe I can come up with a liner of some kind.
So now I have feeders which can be easily reprogrammed from an app on my phone, making adjusting to time changes far, far more easier than what I used to have to go through. Jake and Jenny were scared of them at first... there's a hissing noise when the seal opens... but now they come running when they hear it activating, just like their old feeder...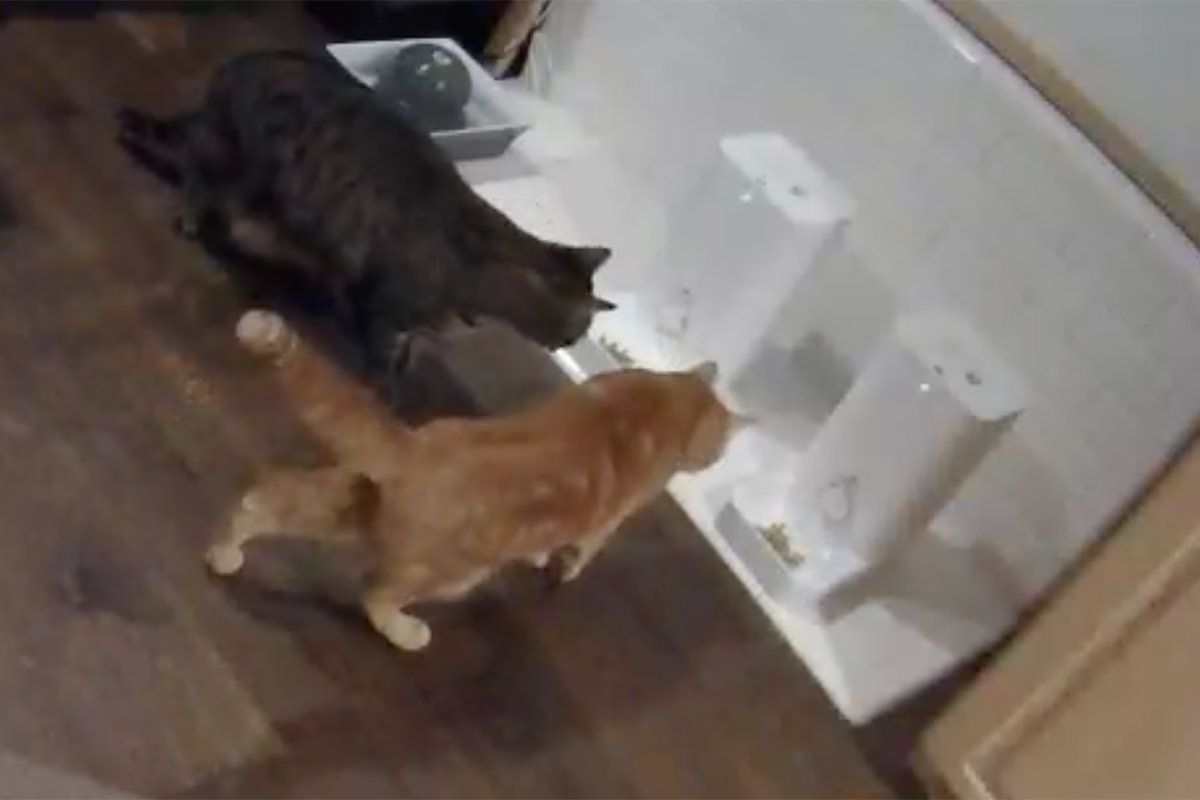 Now all I have to do is cross my fingers that PETKIT doesn't go out of business and close down their servers any time soon.