I try to make my trips as short as possible so that Jake and Jenny aren't left alone for extended periods of time. Thanks to the automation tech I bought for feeding and litter box cleaning, they actually could be left alone longer, but I get the feeling they would rather me be here.
This feeling comes from the toy gauntlet that they build for me whenever I get back from being away...
Jake still does most of the work... hauling Moose the Mule all the way upstairs... after trotting him on the dining room table. Which is great, because I was dying to disinfect it, and this is just the excuse I need...
After breakfast Jake decided to hang out in bed while I watched emails...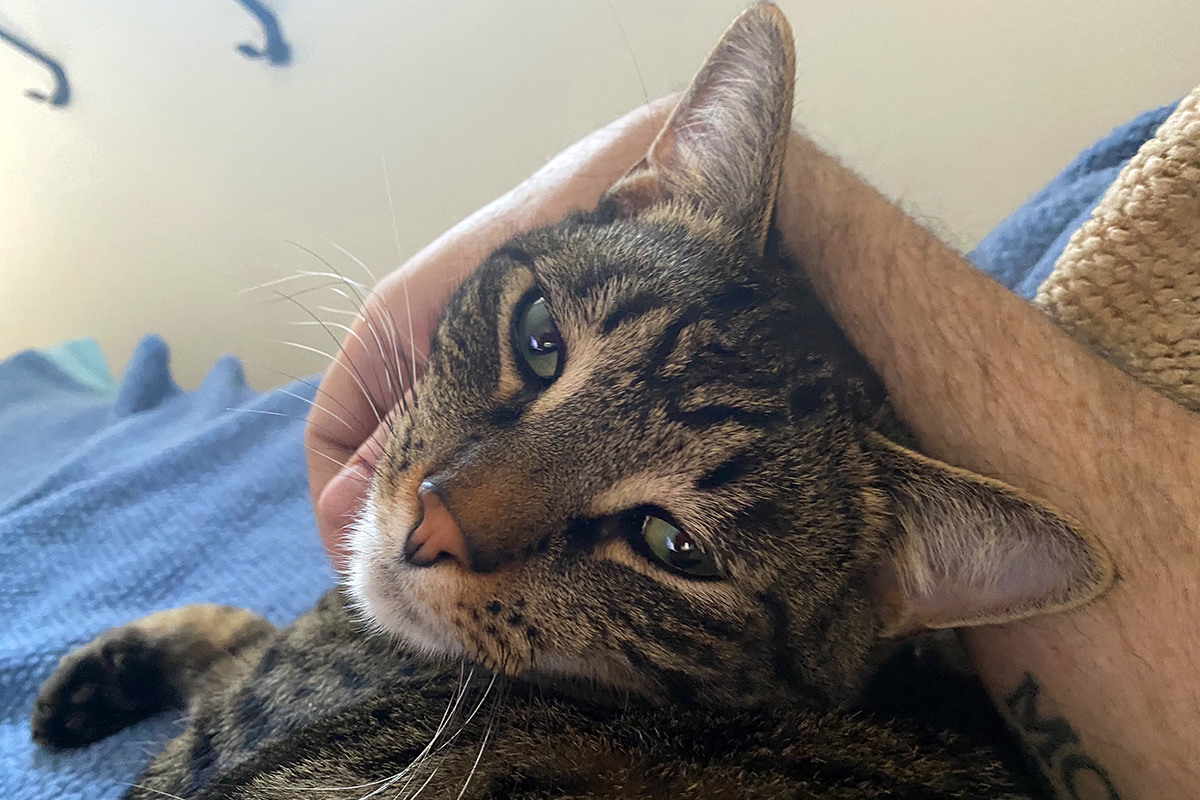 But it was Jenny who wouldn't leave my side. She missed out on two days of scratches, and she was determined to make up for lost time. Unlike Jake who just kind of sits there and is happy to get scratched wherever you want to scratch him, she moves around so you scratch her exactly where she wants to be scratched...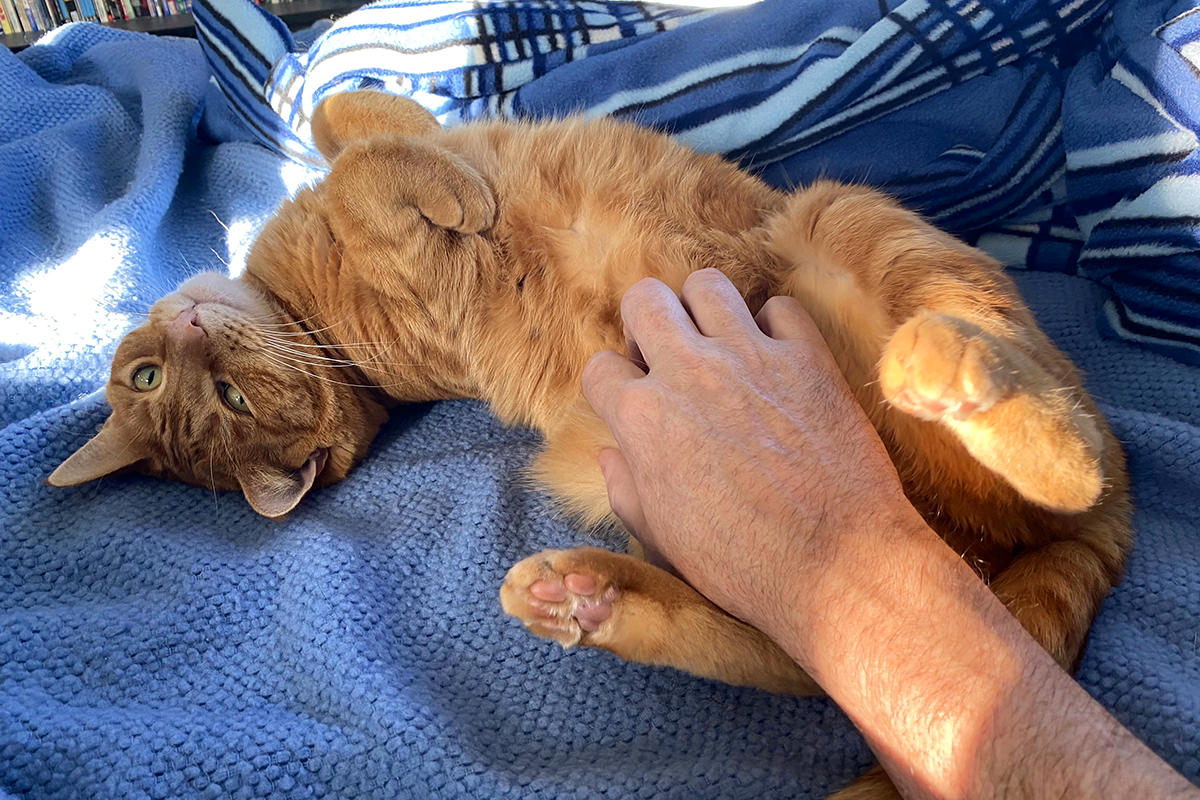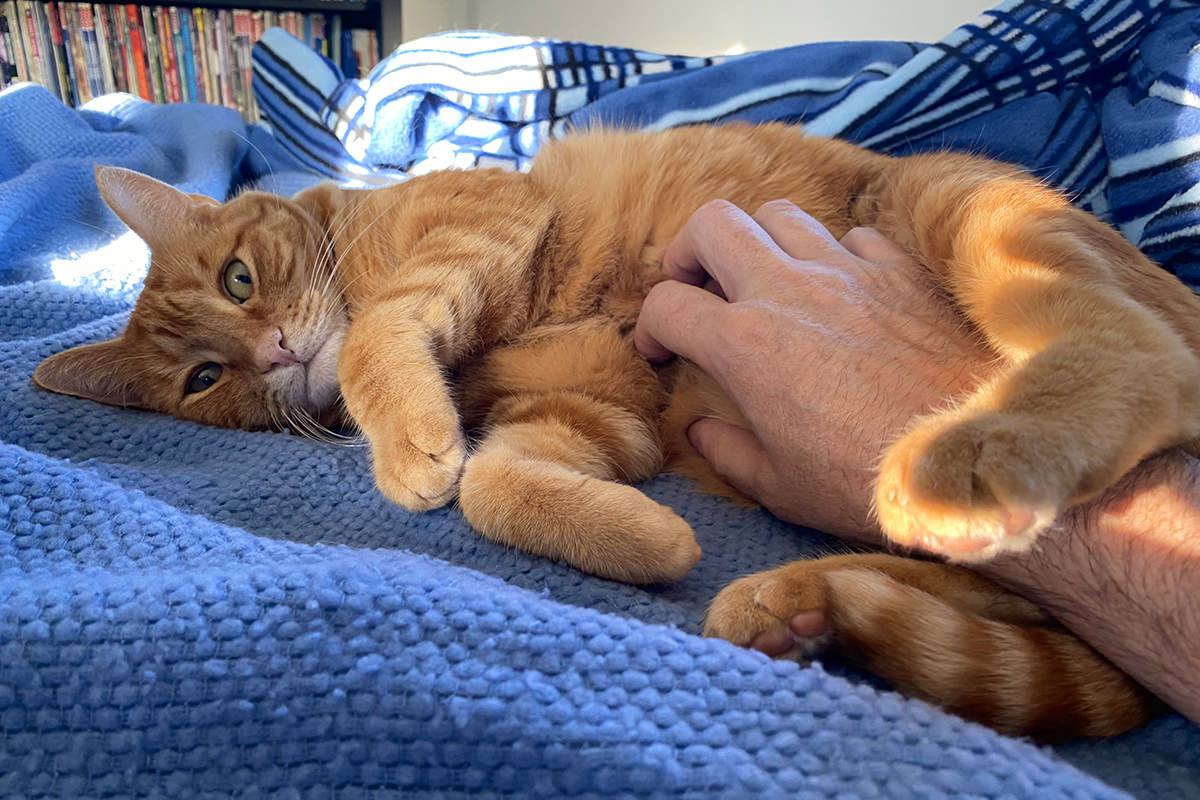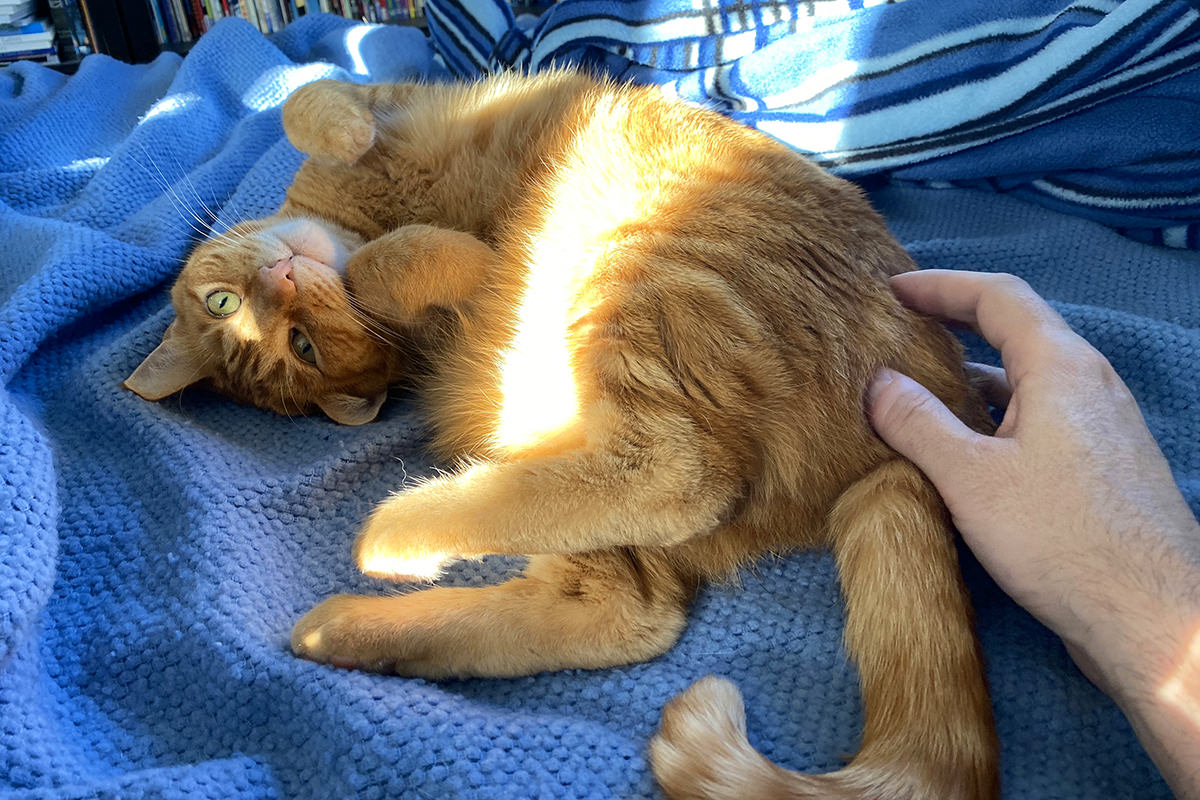 My poor cats are so deprived.
Happy Caturday!