Happy National Cat Day!
As it gets colder, bugs are looking for a warm place to hide. This has created a flurry of activity out in the catio as creepy crawlies pass through. This has, in turn, created a flurry of activity in my cats. They just love to chase bugs... eat bugs... and, much to my horror, occasionally bring bugs inside to play with.
Unless it's too cold out. Then my cats just watch the bugs through the window...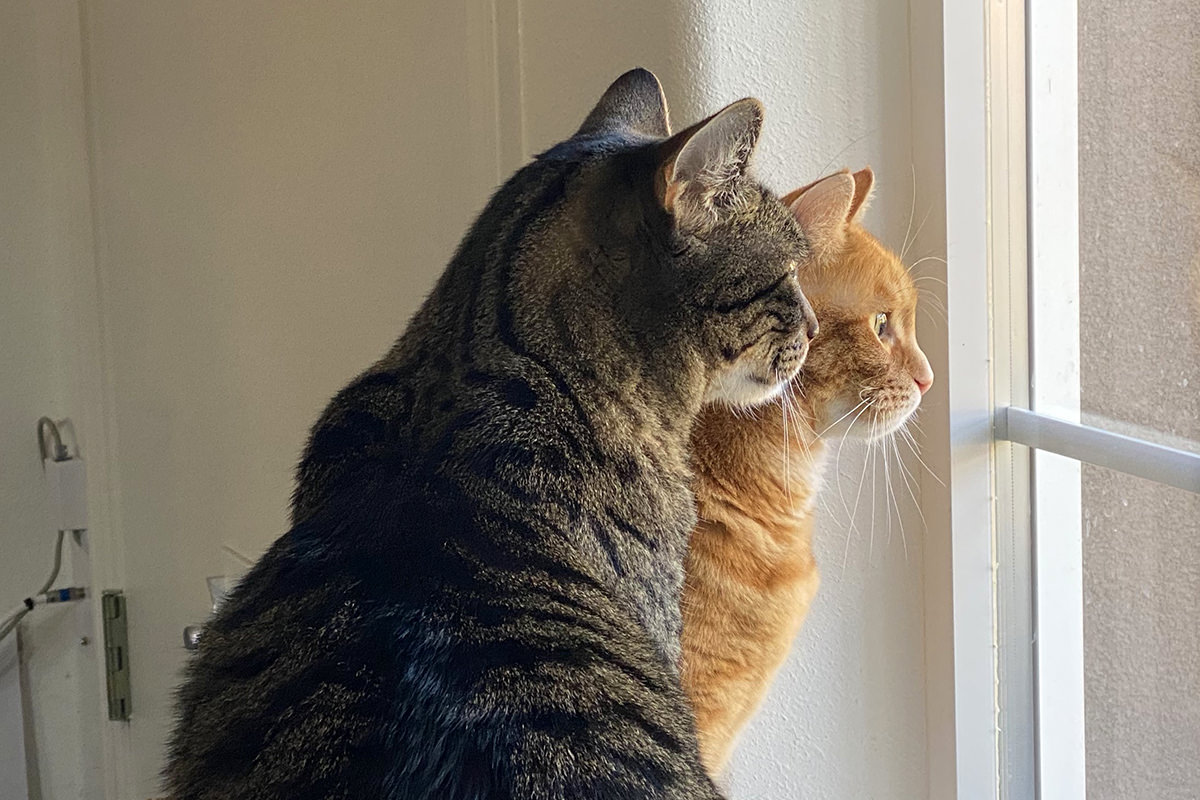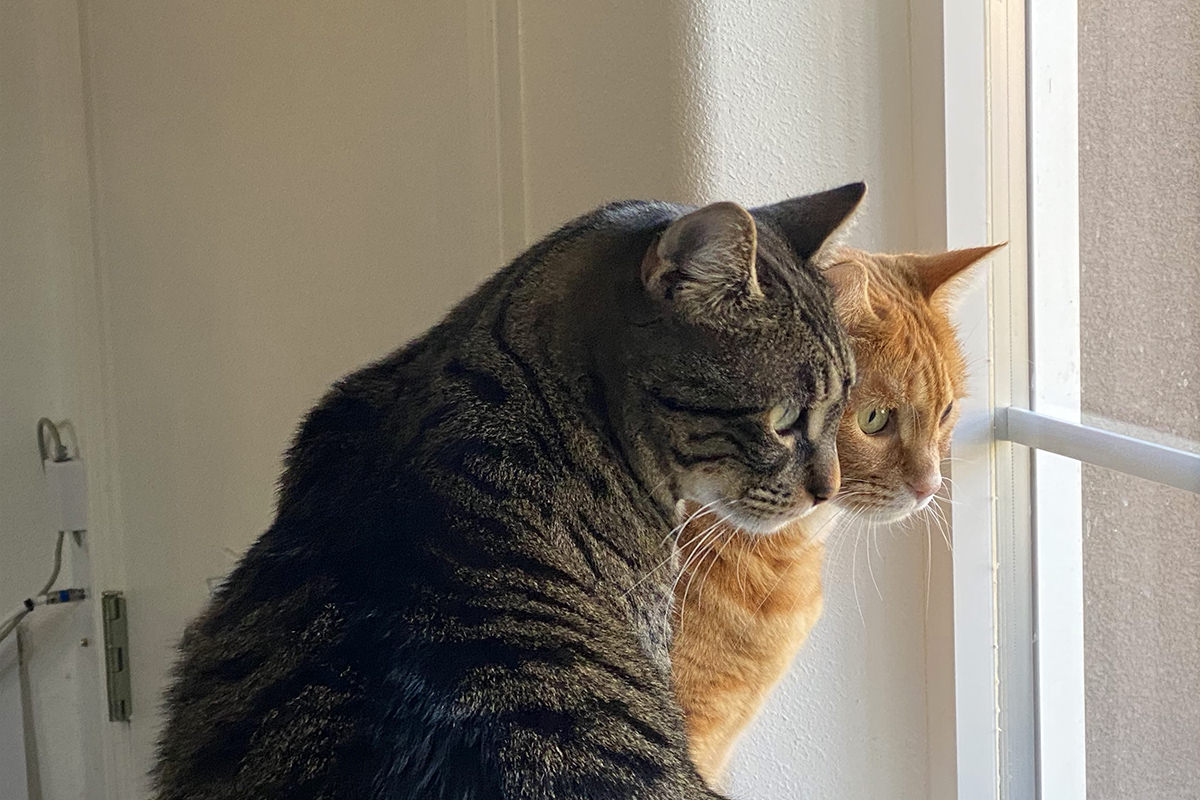 Once the bugs have gone, it'll be time to haul out the bird feeders. Bird Time Entertainment to follow.