As I mentioned last Caturday, I ordered a brand new cat tree to replace the disgusting pile of filth that the old one had become. My biggest worry was that the cats wouldn't like new cat tree smell and reject it. So after I put the new one together on Wednesday, I thought I'd keep both trees out so there could be a transition. Turns out it wasn't necessary. They were all over the thing from the minute they saw it...
During their dinner time I hauled the old tree to the garage so I can eventually rebuild it. The new one slid to the old location and the cats didn't seem to notice that anything was different...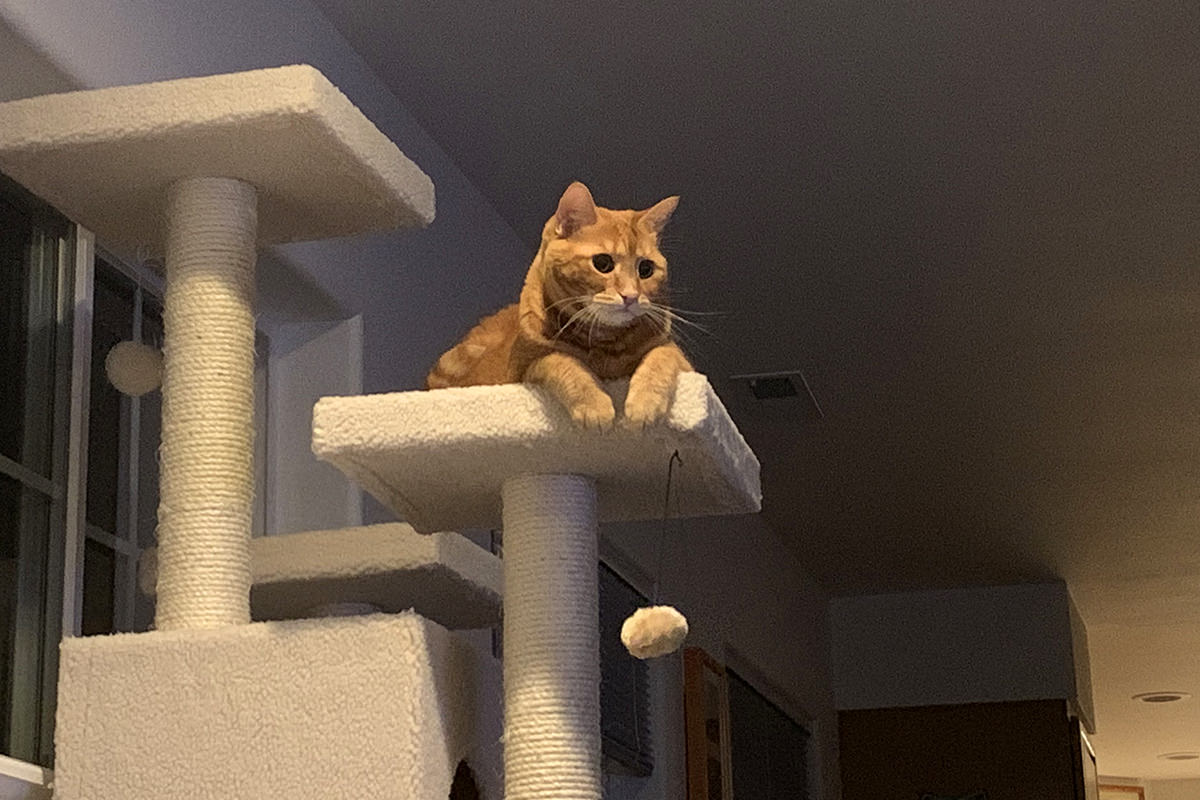 Yesterday I heard some commotion in the dining room. Not knowing what I was in for, I walked in and saw that Jenny was on the dining room table. At first I was all "GREAT! NOW I HAVE TO DISINFECT THE TABLE AGAIN!" But then I saw how neatly she had bundled up the table runner that I had up for dinner last weekend, and was all "Awwwww! Aren't you just the cutest thing!"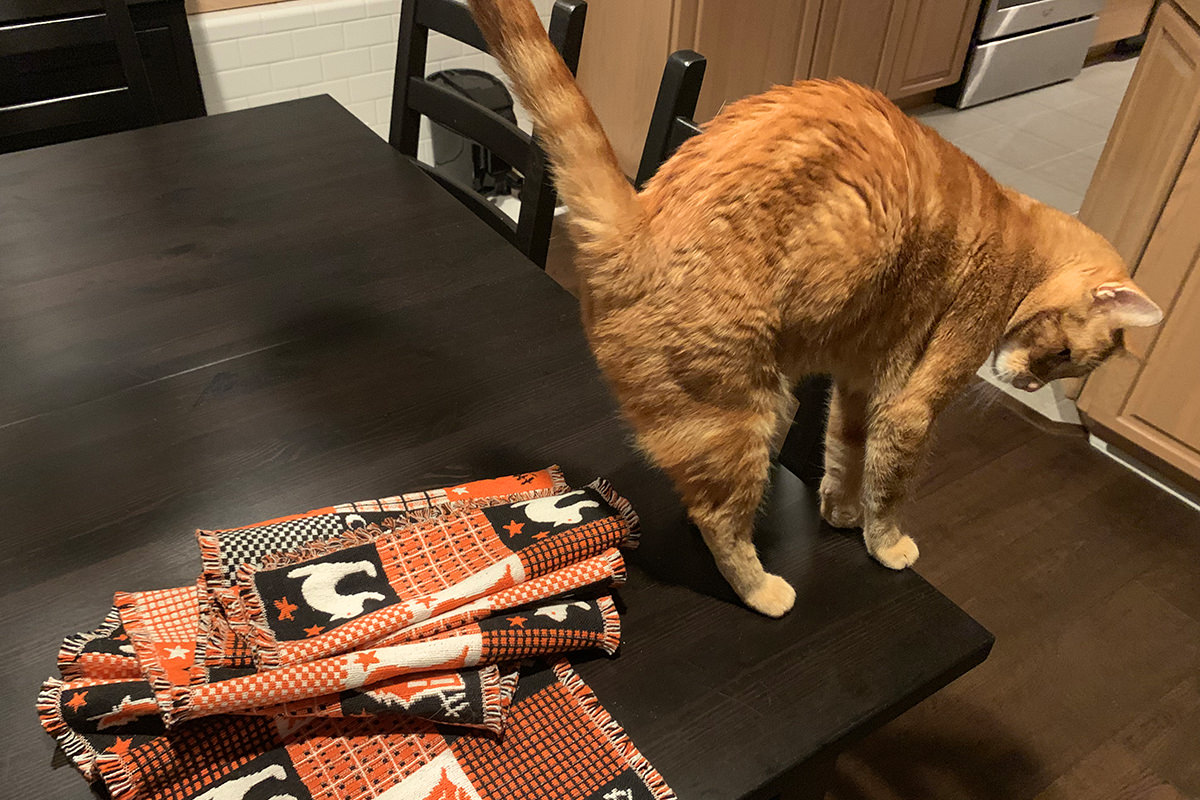 And she really is. I just melt every time I look into that little sour-puss face. And since it's been getting colder, I brought out the cat beds they like to snuggle up in this time of year. So now I get to look into her little sour-puss face every evening when I watch television...

First I added a second blanket to my bed... then this week I added my electric blanket. Something Jake and Jenny just love. But this year Jake has been all over it...
He even gave himself a pedicure on it the other day...
Jenny is pretty aggressive when grooming her claws... but Jake takes it to the next level. There were times I honestly thought he was going to rip his claws right off his foot.

and that's all the cat-news for another cat-week. See you in seven cat-days... same cat-channel... same cat-time!