Remember when I said that I would not be dragging Jake and Jenny's filthy cat tree back into my home? Remember also when I said that I ordered a replacement that will be here Wednesday, and they can just deal until it gets here?
Well...
Jake had decidedly different ideas about that.
He's been spending all his time out in the catio lounging on it... and whenever he's in the house, he's whining to me about it... or looking mournfully out into the catio at his favorite place to hang out.
I felt so bad that I really had no choice but to drag that filthy thing back inside last night...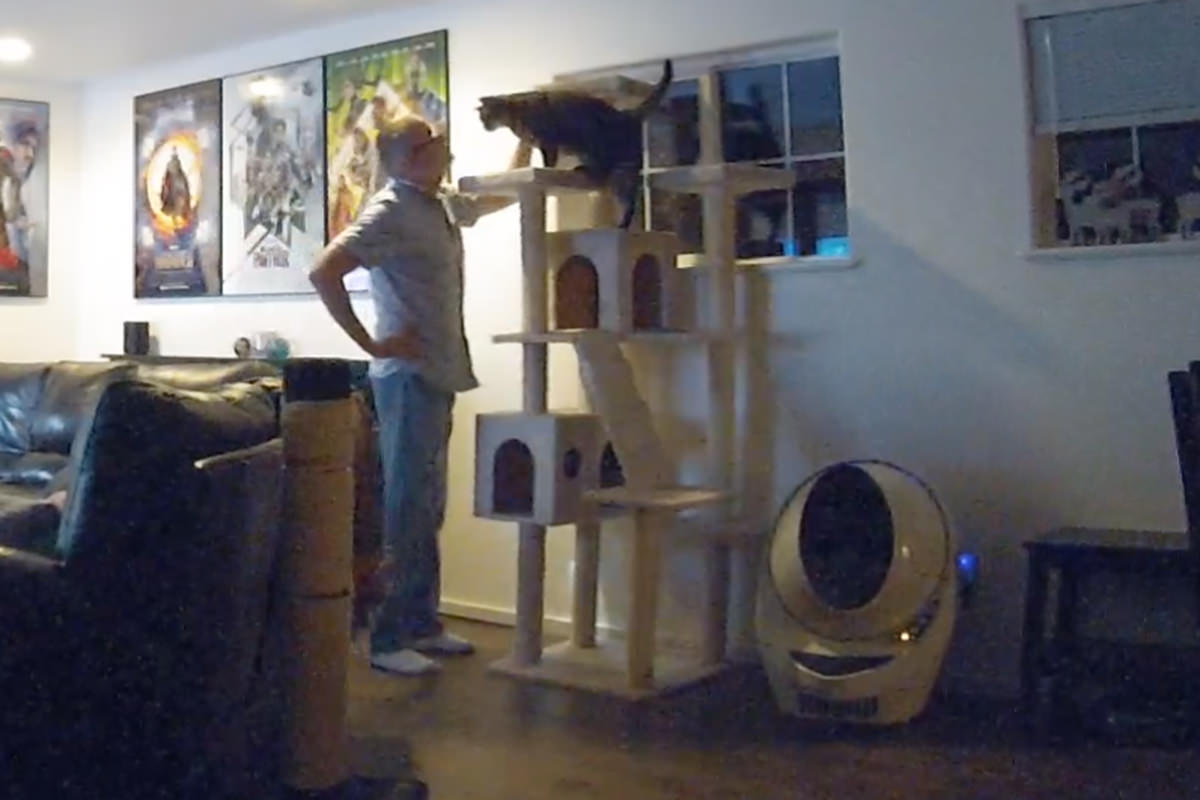 The new cat tree is supposed to arrive tomorrow. If they don't take to it, there's no way... no way... I am dragging this gross thing back in my home. There's just no way.