Facebook has a features called "Memories" which allows you to revisit posts for the day of years past. Most of the time, it's kinda cool to look back and see what was happening last year... three years ago... five years ago... and so on. Other times? Not so much.
A year ago today I was burying my mother.
It's weird... very weird... to think back to that day.
She had died three months prior, but it took a while for her marker to be made and shipped from the Veteran's Affairs office. I ultimately decided to go with the free marker they provide to veterans because the local funeral home had gone out of business and I just didn't want to shop for another one. Also? I really liked the simplicity of it all...
Placing that marker was symbolic of so many things.
For the previous three months I had been in a constant state of stress and anxiety. Closing out accounts. Paying off bills. Writing thank you notes. Sending out death certificates. Disposing of possessions. — It's a million and one things and it seems like it will never, ever end.
Until the marker is set, you write an obituary, and it does.
Except it really doesn't, of course.
It was never a sprint, it was always a marathon. And as I sit here one year later, I'm really glad I didn't know this back then or I probably would have gone insane.
Though it's early. I still might.
In the meanwhile, I have cats to keep my mind off things...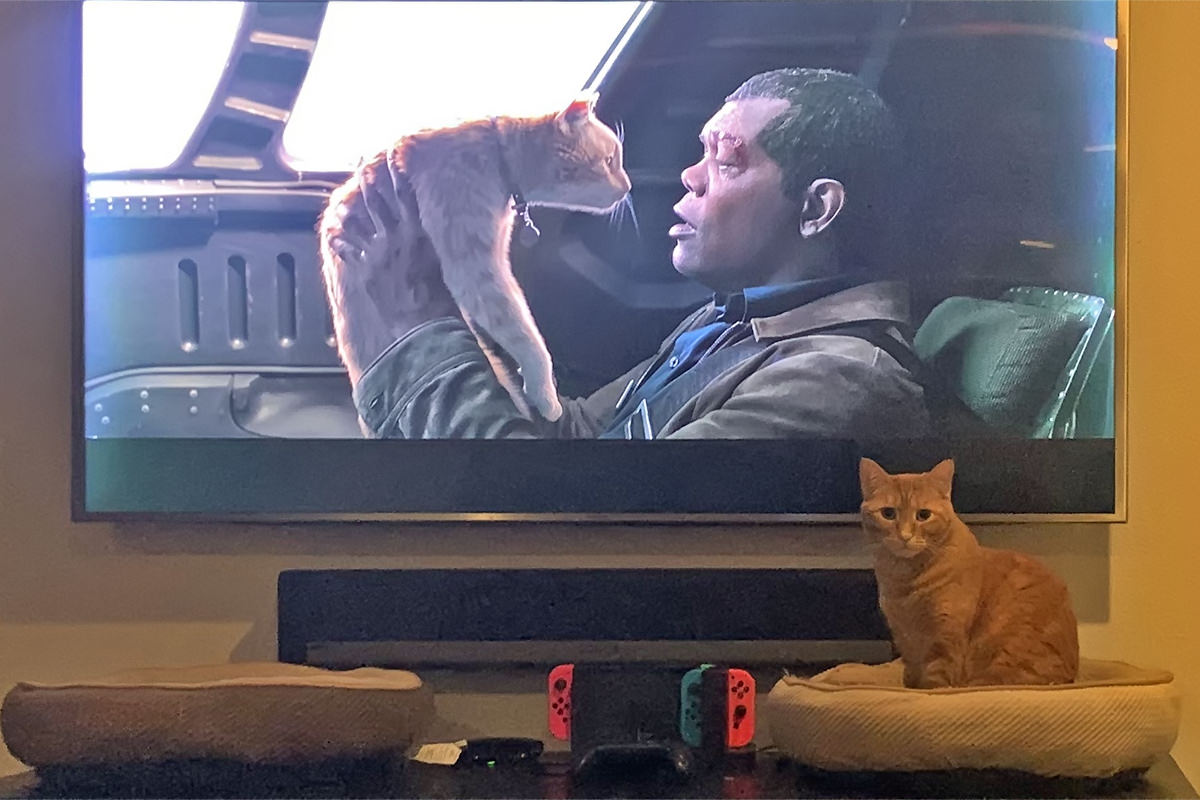 A job for which they are exceptionally well-suited.