So happy to be home.
And my cats seem happy to have me home. As usual when I get back from a trip, they don't want to leave the room I'm in. Unless they are running around chasing each other, because they gotta work off all that excitement somehow.
When I sat down to check email, there was Jenny making biscuits next to me...
When I turned in for the night, I thought they would be all over me, but they just plopped down on the floor next to the bed and that was the end of it. But this morning when I woke up and turned on the television? There's Jake, watching with me...
And after I took a shower and was getting dressed?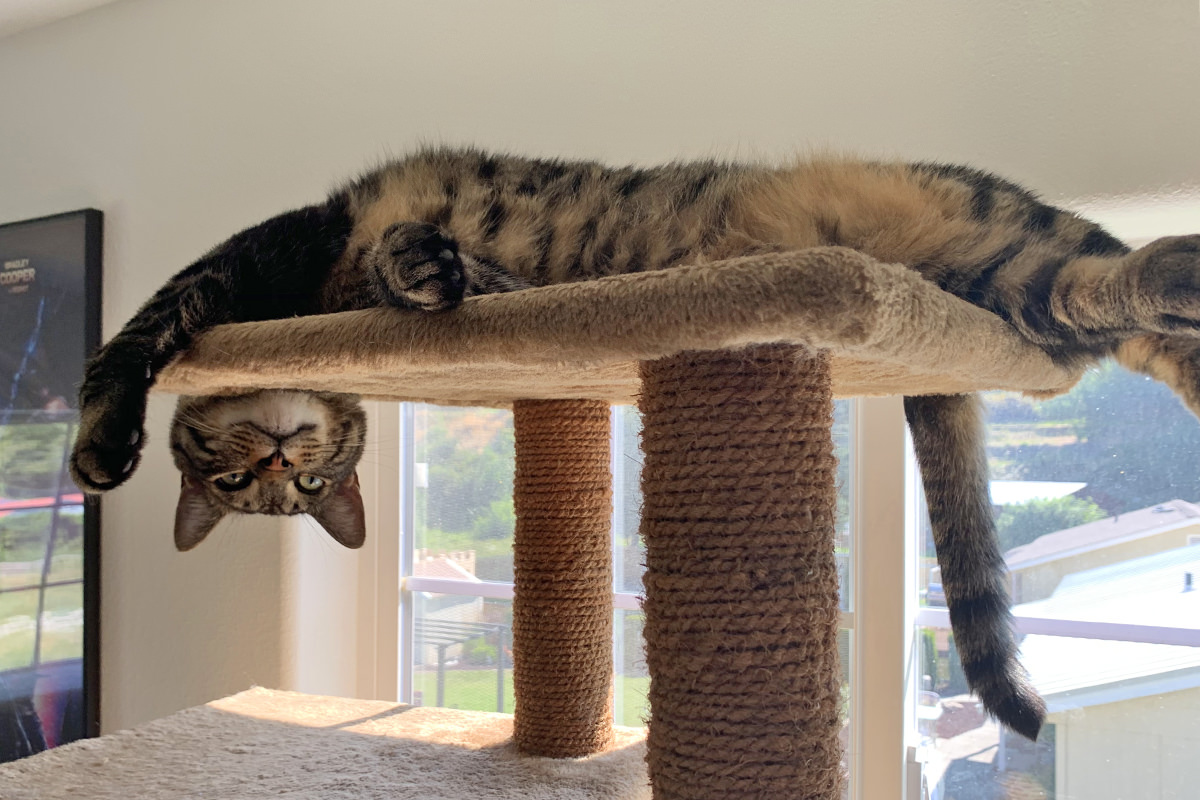 But it isn't all perfect.
I thoroughly cleaned my house before I left. My cats went nuts while I was gone and there's toys, cat hair, and kitty litter tracked everywhere.
And a few half-eaten bug?
WHY?!? Why are my cats bringing in bugs from the catio and eating them inside. WHYYYYY?!? IF YOU MUST EAT BUGS, JUST EAT THEM OUT IN THE CATIO!!!
And speaking of their catio...
Before I left I glanced out my window and thought for a moment that Jenny had murdered Jake...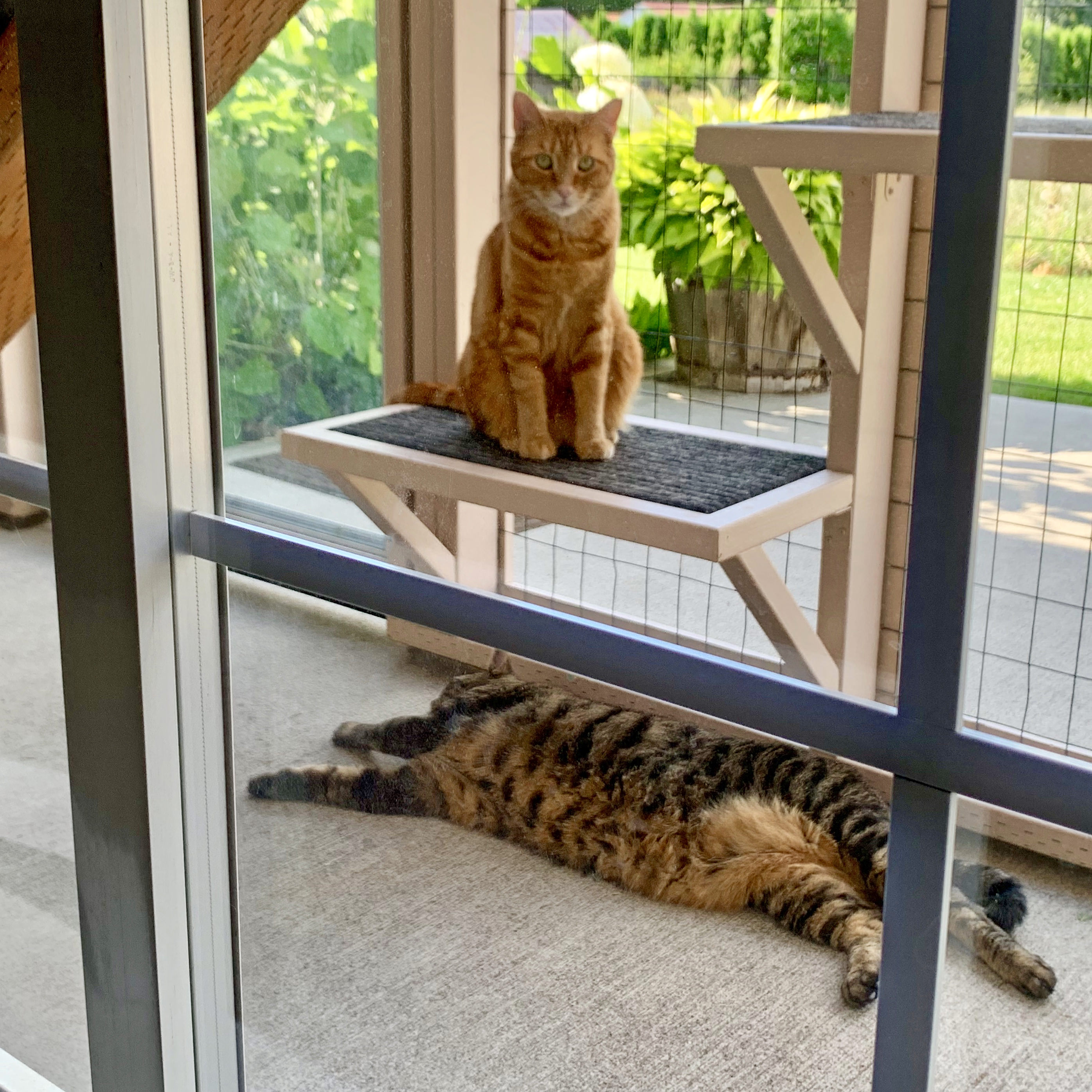 Fortunately, Jake was just sleeping.
And speaking of murder...
I am currently traveling to Maine twice a year for work... once in the winter when it's cold and miserable... and once in summer at the height of tourist season when it's crowded and miserable. I'd love to come in Spring or Fall when it's calmer, but it hasn't happened yet. That's a shame, because Maine is an amazing, amazing place. And I've only scratched the surface.
But at least this time I didn't have to make the drive from Boston to Maine on a weekend. It's a frickin' parking lot the entire way and, after hours of it, you definitely get in a murdery kinda headspace...
And speaking of a murdery headspace... Amazon's anxiously-awaited adaptation of The Boys, one of the most insane comic book series I've ever read, is on now... so... see you next Caturday!