My walk to the office each morning is something I look forward to. A nice chance to clear my head before diving into work for the day. And an opportunity to see cool stuff. This morning I saw the cat that appears from time to time... which would already make me happy. Except this time the cat was with... KITTENS?!??
I'm assuming that this is mom cat, who was content to watch over her kids while they were playing...
Upon closer inspection, I noticed that there's another adult cat in the porch...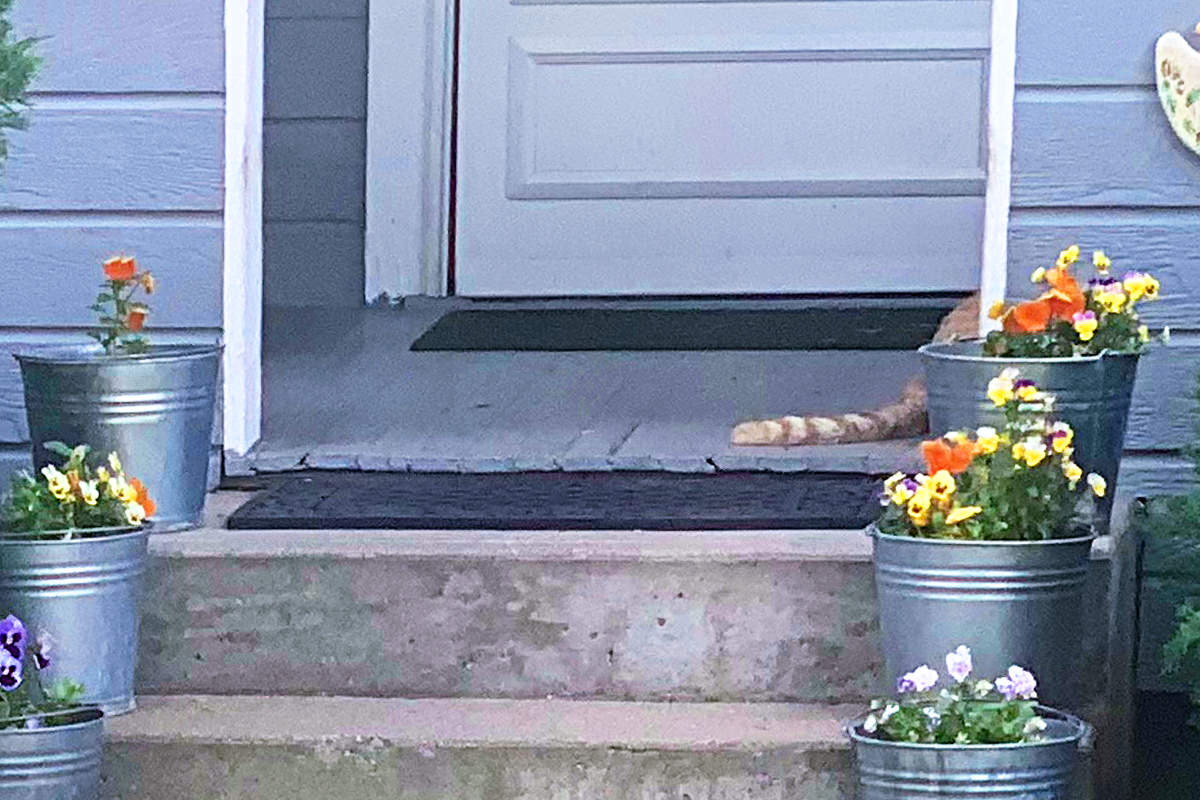 Is this where the cats live? Have they been spayed/neutered? They look well-fed, so they're obviously not suffering... I just hope that somebody is taking care of them outside of food.
This is a dangerous time of year for me. The local Humane Society shelter is overflowing with kittens, and it's all I can do to keep from running down and bringing a dozen of them home with me. But that's not really an option, and so I have to make do with seeing random kittens at times like this.
Which just makes me want more cats, of course.