This morning I put in three hours working at home before I walked to work, so I was already exhausted by the time I left the house. Apparently I'm better driving while exhausted over walking while exhausted because I kept tripping over stuff. Rocks, roots, raised seams in the sidewalk... getting my exercise in today is a dangerous business.
But then, at the half-way mark, I had a heart-stopping moment that caused me to wake right up.
As I started rounding a corner, I saw a rabbit in the middle of the road...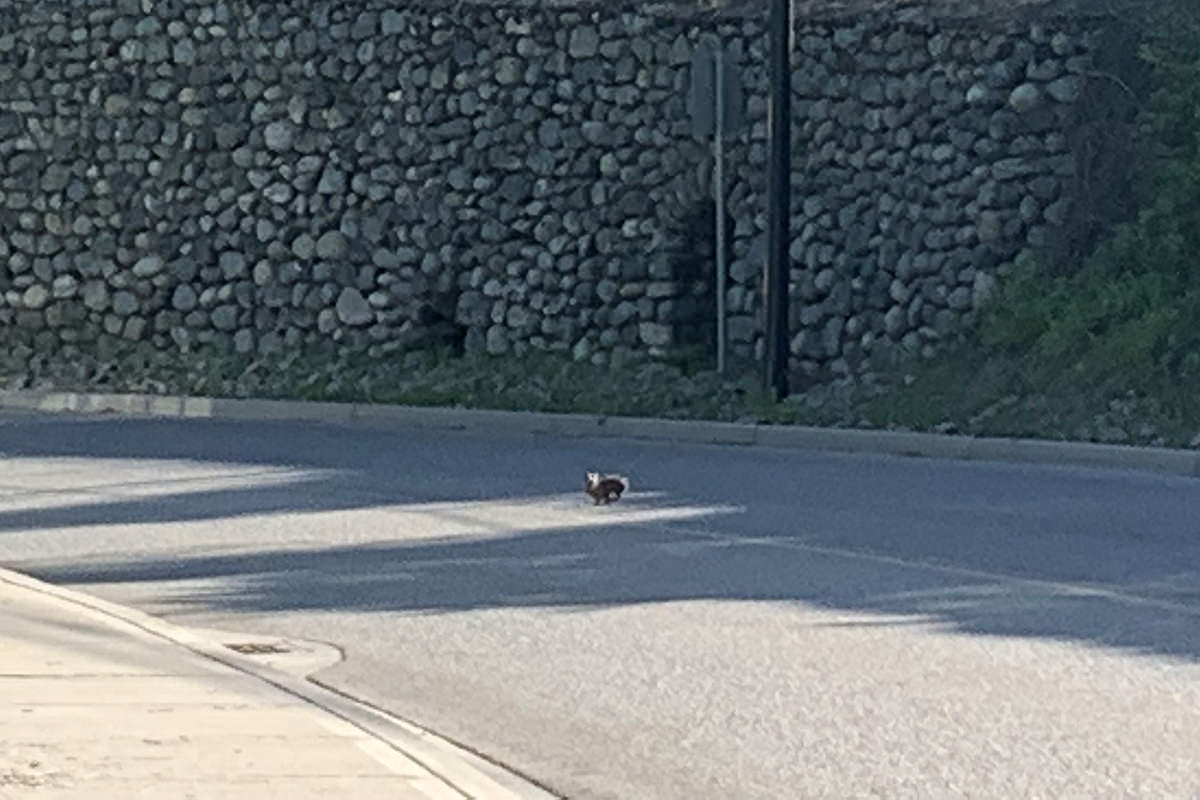 This is a very busy corner and, despite distracted driving laws, I regularly see people driving while texting. Driving while putting on makeup. Driving while eating a bowl of cereal. My instinct was to rush into the street and see if I could block traffic until the rabbit had a chance to get wherever it was going. But then I worried he would get scared and run away from me into oncoming traffic. So I decided to walk around it while recording video... because if some texting asshole were to run him over as I was trying to flag them down, I wanted to have footage I could use to turn them into the police.
And then a bus started barreling around the corner and I held my breath because I had no idea what their visibility might be.
But, much to my delight, the bus stopped. Cars coming from the opposite direction stopped. And the bunny ran back to the (relative) safety of the yard from whence he came...
As I walked along the sidewalk, I scoped out the bushes in the yard to see if I could see him. Sure enough...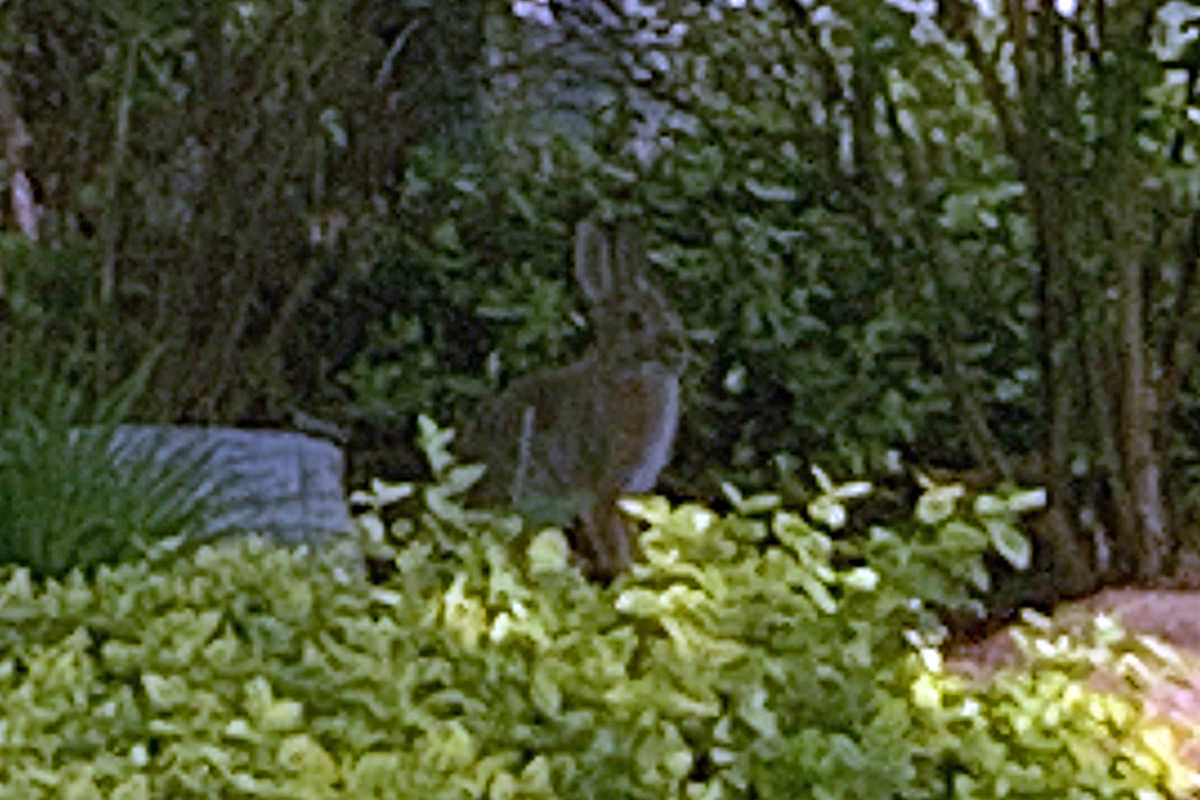 I've lived in this town since I was five. I've seen bunnies in the wilds surrounding the town... but I've never seen a rabbit walking around civilization like this. My hope is that this is an anomaly, and he just got lost or something.
I really hope that some asshole didn't buy a rabbit for their kids at Easter then decide it was too much work so they just kicked it to the curb. I read about this happening with bunnies and chicks every year around Eastertime, and have to wonder who the fuck could be that big of an asshole. Probably the same people who want to punish poor people for being poor, which is a reoccurring theme in today's political arena. The prevailing thought seems to be that poor people want to be poor. That poor people are lazy and don't want to work. That poor people live like royalty with their free hi-def televisions and mobile phones. That poor people are to blame for high taxes. That poor people get all the breaks while honest hard-working people get none. That poor people don't deserve healthcare or places to live or food to eat... because they're poor.
Of course these same people tend to be the ones that persecute the shit out of our LGBT communities because of a couple passages in the Bible they think tells them it's okay... while completely ignoring the multitude of passages telling them that ignoring those in poverty is most definitely not okay. So I've given up on trying to apply rational thought to crap like this. But I don't blame myself here. Hypocrisy often defies rational thought.

Over the weekend I noted that G.I. Jane (a 1997 film starring Demi Moore and Viggo Mortensen) was playing as I cycled through TV channels. I've always liked this film and have never understood the contempt that critics have for it. Demi Moore seemed highly dedicated to the role and did a fine job. Viggo Mortensen's contemptible, yet oddly complex Master Chief is one of the better movie characters I've seen. And Ridley Scott's thoughtful direction, hallmark scene composition, and wonderful cinematography is a beautiful thing to behold...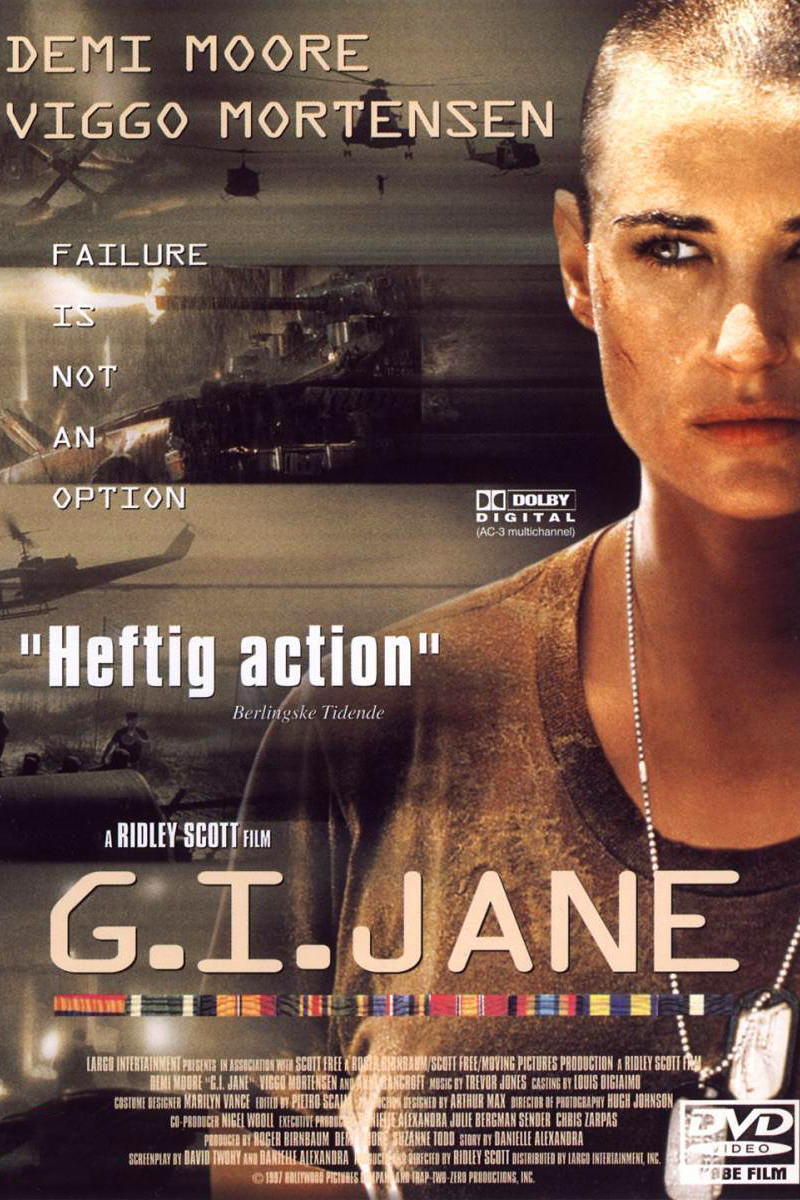 I ended up watching it, of course. Or, to be more accurate, I had it on while I was working. I quickly learned to regret my decision though, because the Ovation TV network is a steaming pile of shit*... but I hadn't seen the film in at least a decade, so I was happy to get to see it again.
One notable thing (for me) about the movie is that it features a poem by one of my favorite poets, D.H. Lawrence. Much like Star Trek IV: The Voyage Home, which features a line from a Lawrence poem along similar lines (Wales Weep Not), it provides a small (yet critical) expansion of the story.
Rumor has it that Viggo Mortensen himself injected it into the film...
This is absolutely remarkable if it's true, because finding out that his speech was a poem called Self-Pity and not just badass rhetoric completely changes everything about the character at the very end of the film in the best possible way...
My guess is that rabbits, discarded and unloved, probably feel no self-pity as well.
It's our job as humans to feel pity for them and we are failing miserably.
But not on my walk to work today, thankfully.

*What a fucking shitty network Ovation TV is. I swear they air more commercials per hour than any other network I've ever seen... and that's saying something. G.I. Jane has a runtime of 2 hours and 5 minutes. Ovation is taking THREE HOURS to air it. Which means anything you watch on this laughably pathetic network is ONE THIRD COMMERCIALS! And so... Ovation is being deprogrammed from my DirecTV and I'm never watching this bullshit again. It's things like this that make me want to tell cable and satellite television providers to go fuck themselves. FIRST you have to pay a massive amount of money just to GET the channel... then you have to waste your fucking time watching an abundance of ads. Ad-free streaming direct from the source is the wave of the future... like CBS All Access. If I'm going to pay a shit-load of money to watch television, why pay DirecTV to watch ads?