Jake has taken up golfing!
Well, not really. But he has taken up playing with a golf ball I found by the railroad tracks (don't worry, I ran it with at least 10 loads of clothes in the washer to make sure it's safe to play with).
When I brought it home, neither he nor Jenny wasn't the least bit interested. Then early, early this morning I heard a golf bar drop and roll across my bedroom floor (it was dark, so I couldn't see it, but there's no mistaking the sound a golf ball rolling on a wood floor makes)...
Jake jumped on my bed right after letting it drop, so I knew it was him... but how?
Turns out he can fit an entire golf ball in his mouth...
I would have never thought it was possible, but there's the proof.
Just one more thing he can bring upstairs like he does every day. Though now he's putting it behind the bed, which is nice of him. Less to step on when I wake up in the morning...
In Jenny news... she can open doors now. Only doors that slide (for now) like pocket doors and closet doors, but she's figured out how to poke-poke-poke her little paw at the crack until she can work it open. Another thing I didn't think were possible until I sat here last night and watched her do it...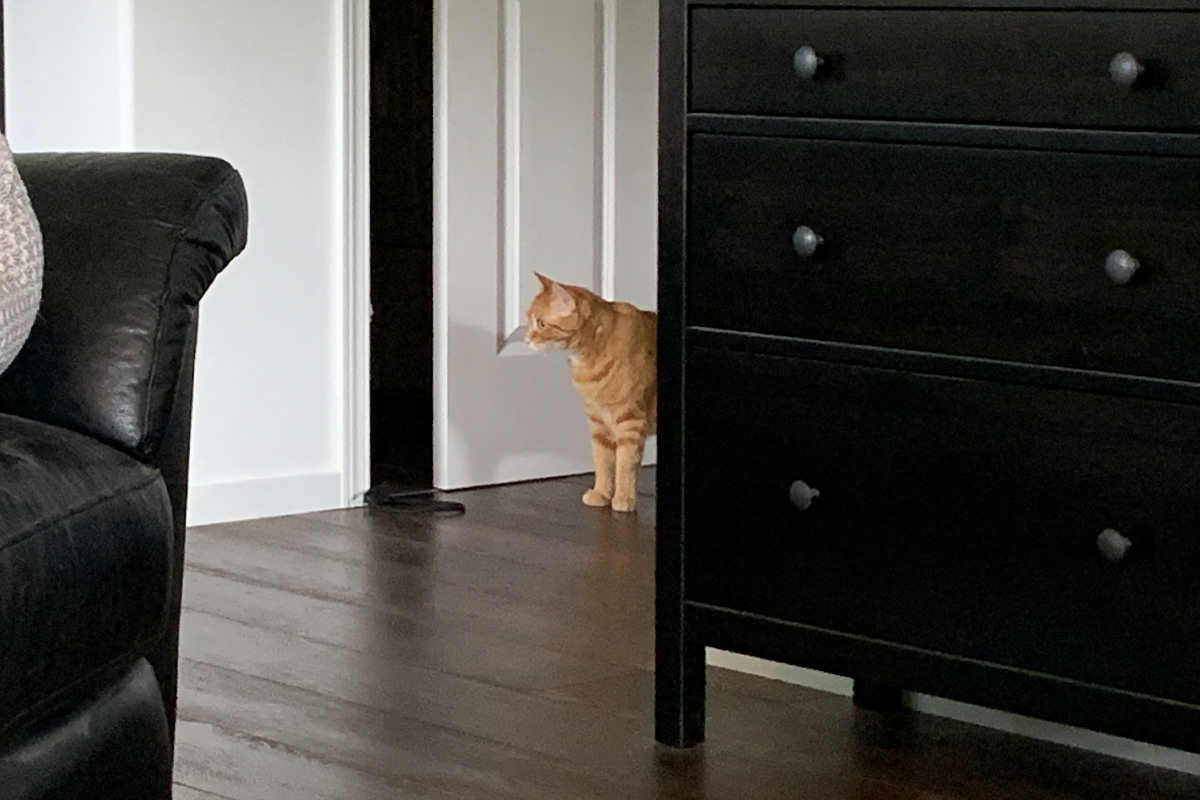 At least now I know that it's not me leaving all the doors open in this place.
Until next Caturday...