After some truly lovely weather, we've been getting quite a bit of rain lately. This has been wildly frustrating to the cats in the neighborhood. They want to go out to play and kill stuff, but they definitely do not want to get wet doing it. Today Fake Jake went wandering by my back window and he was soaked. I felt bad for him but, hey, it beats the alternative. As in snow.
I found this video from the dead of winter when Fake Jake thought he would go chasing after the chirping birds in the back field. He gave it a shot, but had a tough time trudging through the snow and had to nope back to where I had shoveled...
A little rain seems tame by comparison.
As for Jake and Jenny?
Still spending a lot of time out in the catio. Even when it's sprinkling, there's still plenty of action to be found. Like when Jake's buddy (whom I've named "Charm") comes to visit...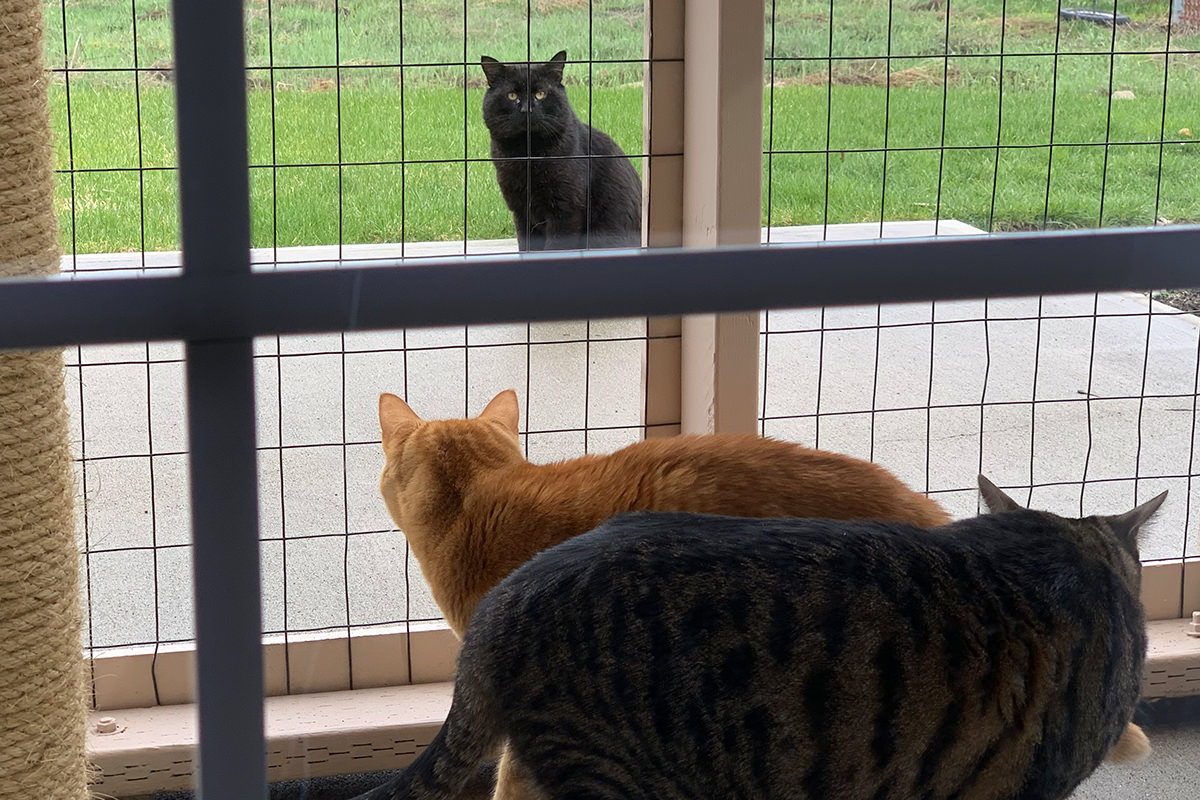 Though when it's particularly cold out, Jake is content to look out the window rather than go outside...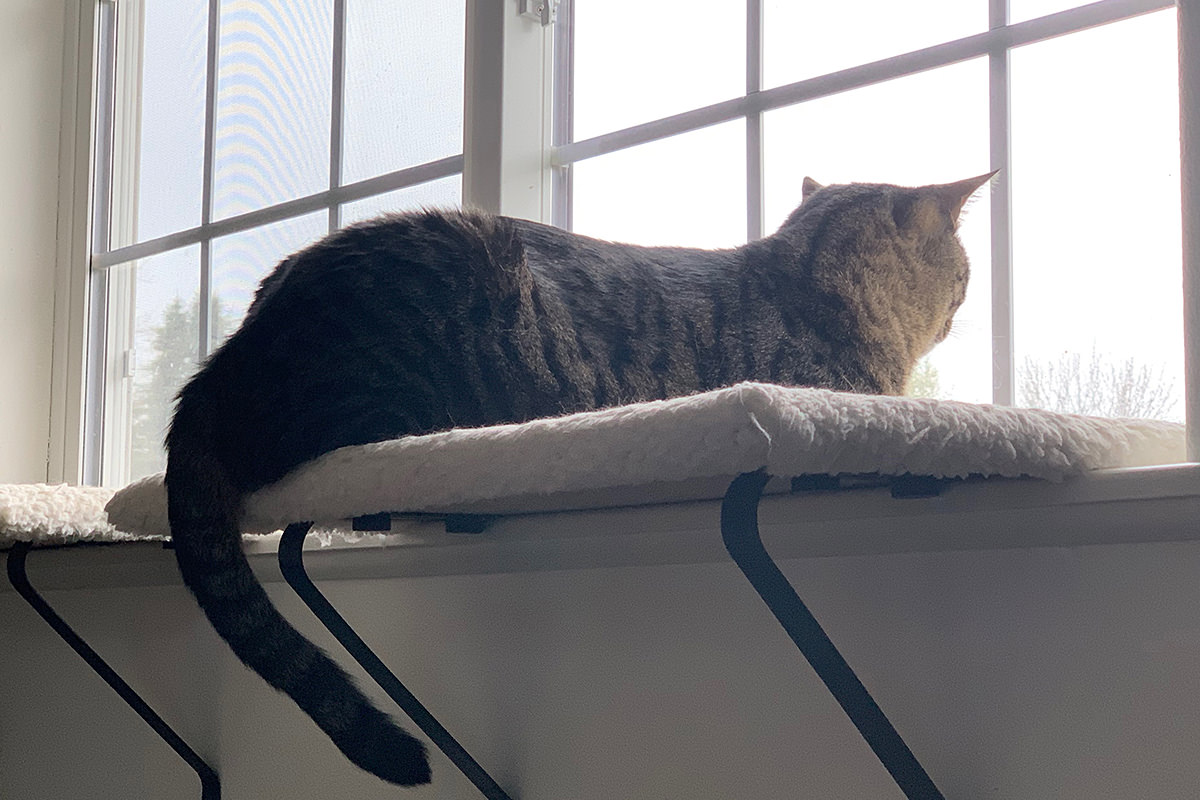 Jenny has no problem in the cold though. She still goes outside even on the coldest days.
Which is odd, because Jake is the one who has a little extra padding on him!