This week I officially lost my cats to the catio.
It's been so warm out lately that they are spending most of their days laying around outside or watching all the bird activity that comes with Springtime. Jake and Jenny absolutely love it outside, which means the catio remains one of the best home improvement investments I've made...
What also comes with warm weather?
Cat hair. Cat hair everywhere.
For Jenny this is not much of an issue. She loves to be brushed with The Furminator. I try to brush two times a week, but sometimes Jenny will go running to the cabinet with The Furminator in it and start rubbing all around it and complaining until I start brushing. And she can't get enough of it. She'll roll from one position to the next, making it easy to get to every square inch of her fur.
Jake on the other hand?
He'd rather forgo the brushing and go straight to puking up hairballs.
I've started Furminating him while he eats. It isn't very efficient, but it's better than nothing.
Alas, the warm weather earlier in the week turned to colder weather and rain at the end of the week. This has irritated my cats on numerous fronts. The first of which is that I turned off the heat in March so it's been colder inside than they're used to. I keep seeing them snuggling up for warmth when the temperature dips...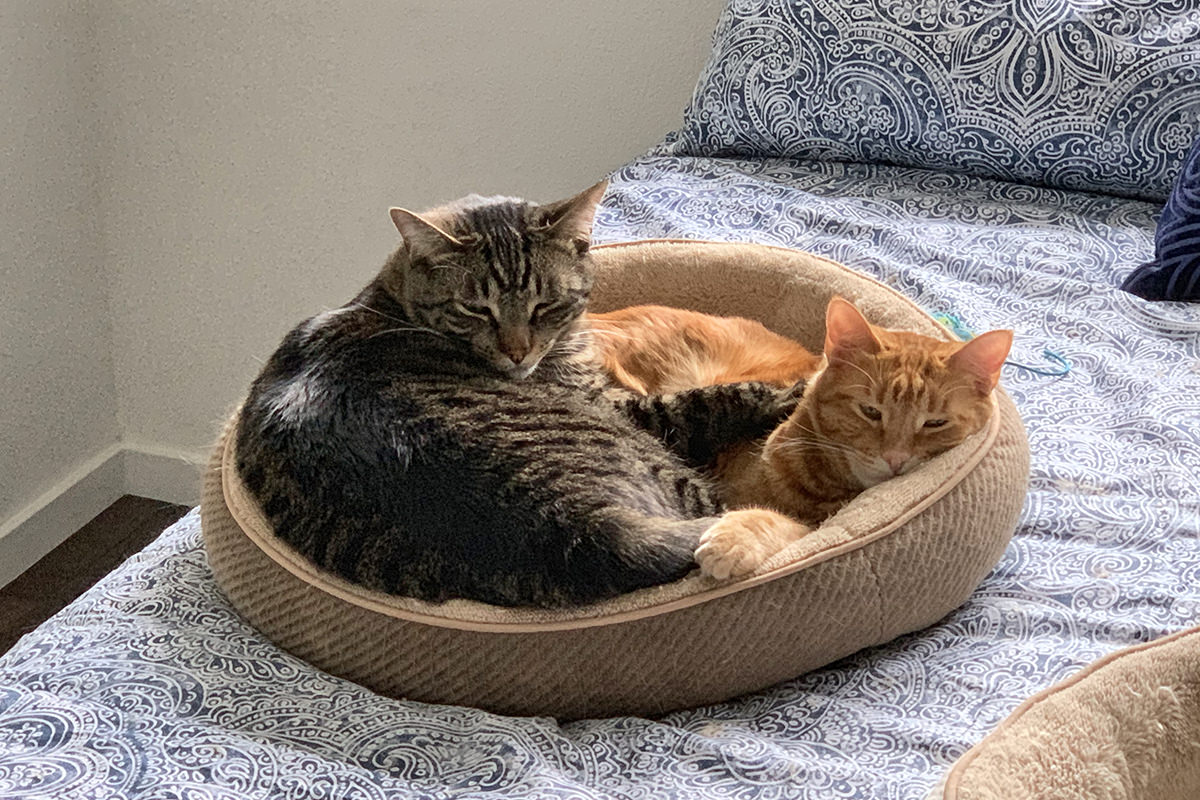 The babies.
It's not that cold.
And now? I suppose Jake and I should get back to watching The Jungle Book...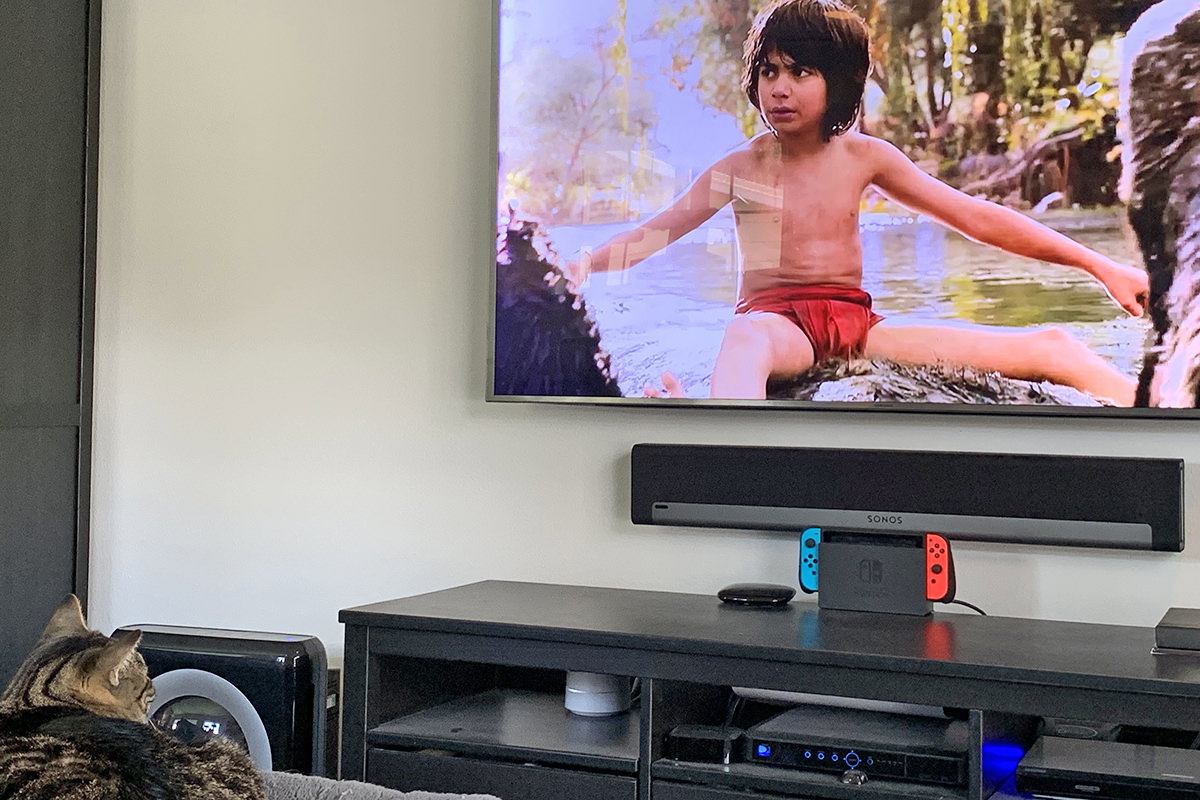 Seriously, Jake is totally into it.