Like most people with cats, I do what I can to keep them amused. I put cat trees in the windows so they can look out. I buy all kinds of toys. I put scratching posts everywhere. I built a catio so they can go outside. And I play with them when I can find time.
But Jake and Jenny are also fairly inventive when it comes to entertaining themselves. Which mostly involves them chasing each other all around the house.
Jake's latest entertainment? Climbing up to the top perch in the catio, knocking icicles off the roof, then running down and playing with any pieces that landed inside the catio...
Jenny doesn't like the racket, but will gladly go out and play with any ice on the ground once the commotion is over.
The icicles on the catio are pretty small. They don't have the water volume to get very big, so they're not much of a danger. The icicles off the roof, however, are pretty severe. Once Jake and Jenny hear one drop, both cats will rush to the window and hang out for long periods of time waiting for more to drop...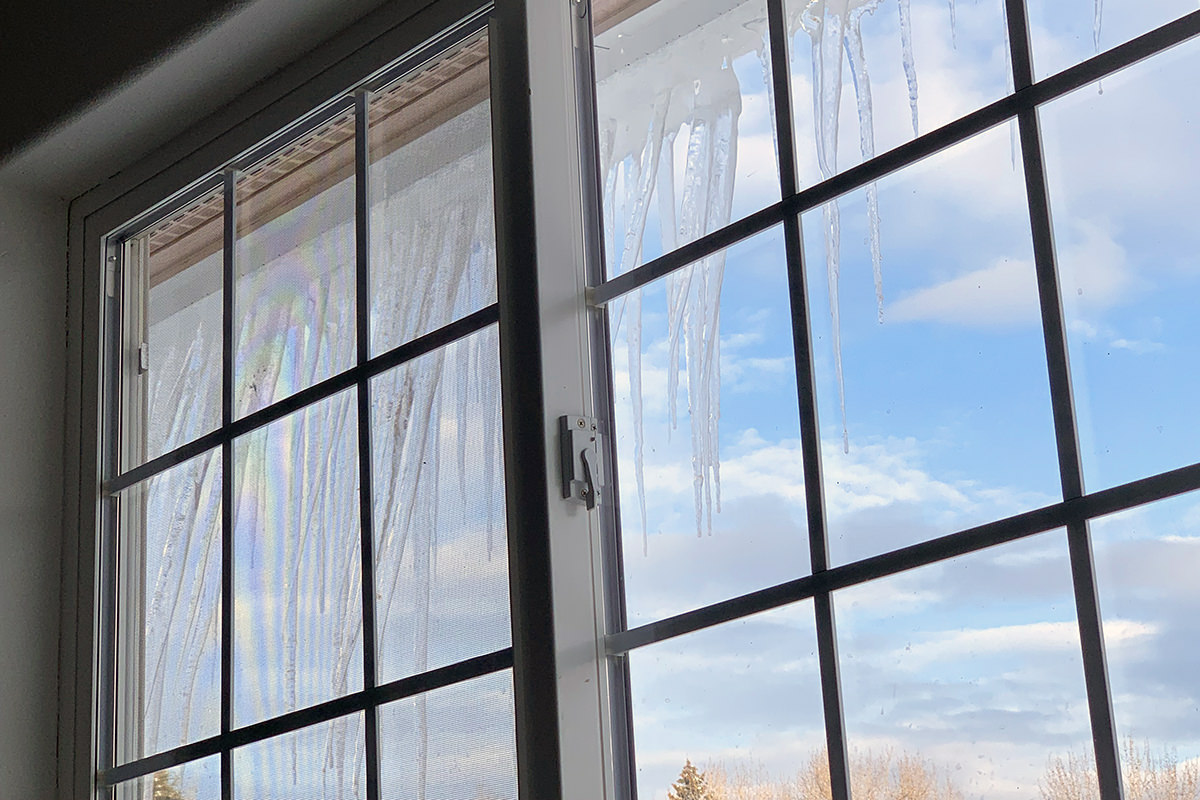 Unfortunately, Jake will stare out any window waiting for icicles, even on a side of the house where there are no icicles. My neighbor slams a car door and away he goes, staring not at the neighbors, but at the roof-line...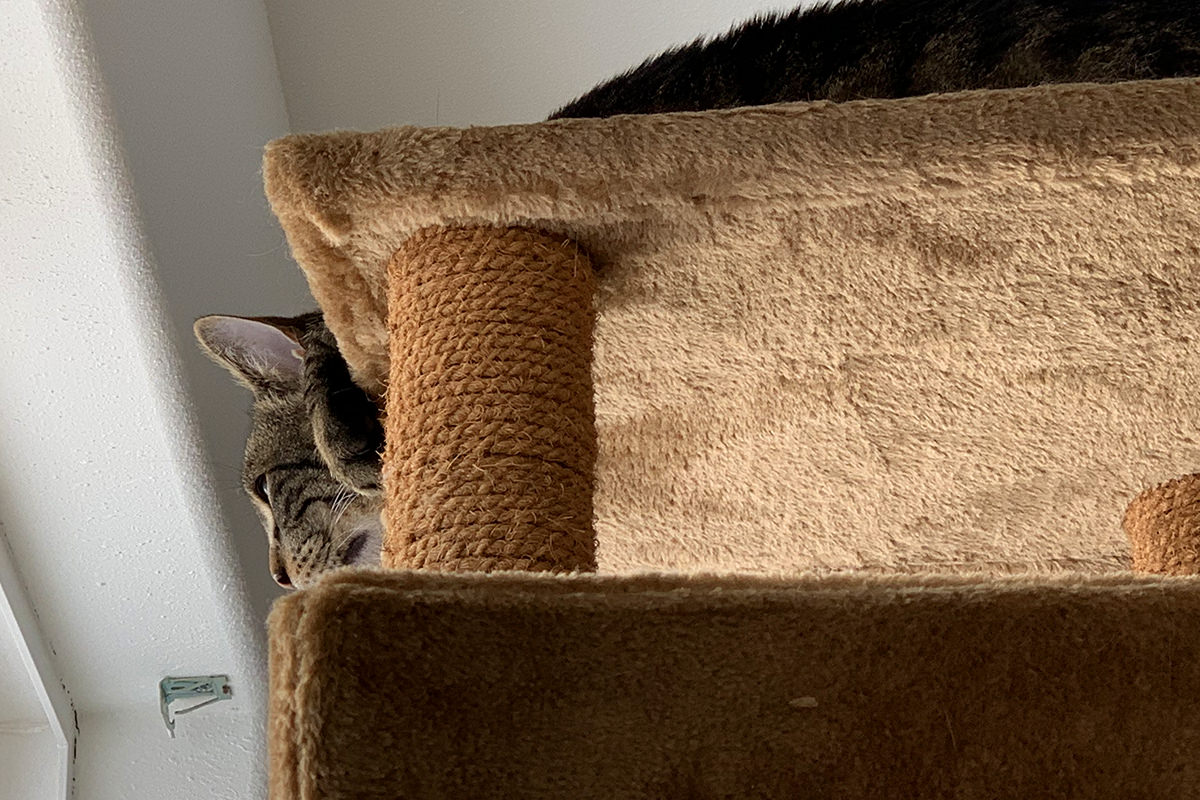 It's okay that he's not terribly bright, because he's awfully handsome...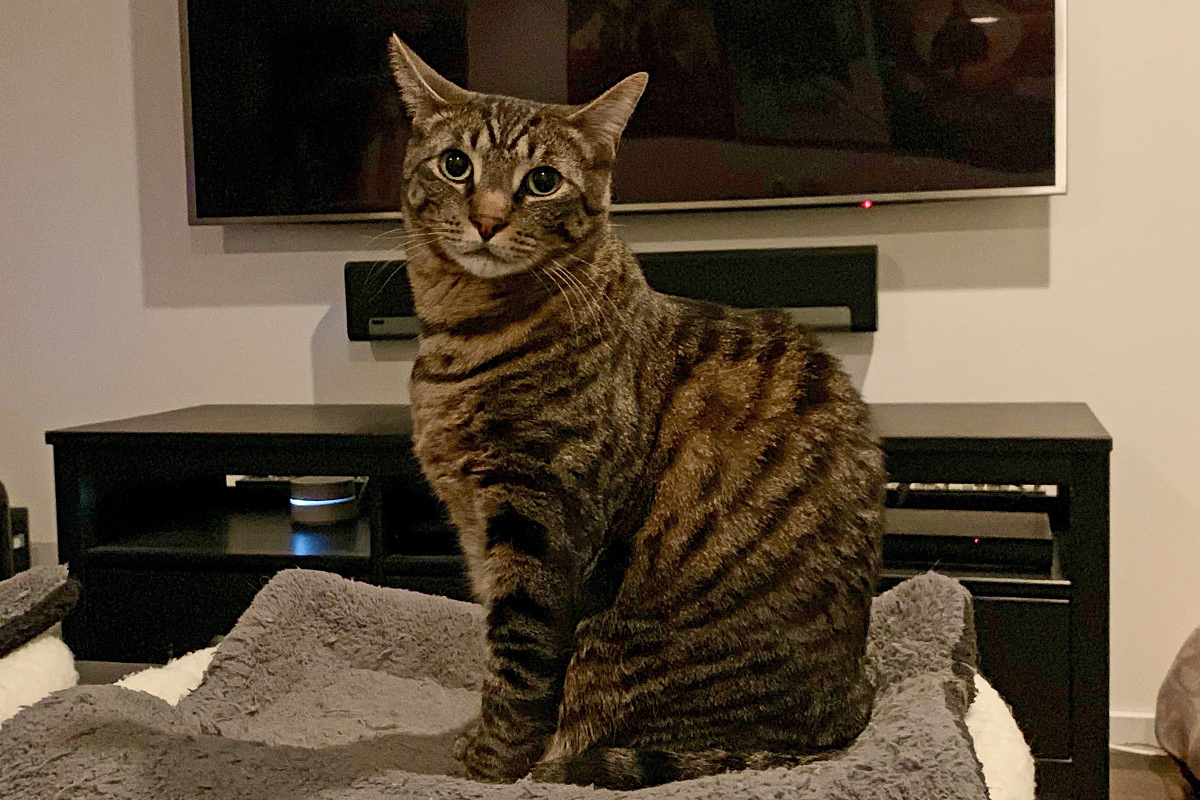 Maybe once the icicles are gone, I'll have to see if tossing some ice cubes in the catio will end up being something they want to play with. It's certainly worth a shot because it beats spending money on toys they get bored of in ten minutes.