And so we're in the middle of a Winter Storm Warning.
Which sounds like a bad thing, but I'm so grateful that there will be more snow accumulating in the mountains that I just don't care. Not having to go through a drought come Summer is worth it.
Jake doesn't care much about the snow or rain. He mostly ignores the weather. If the snow is really coming down, he might go out in the catio and watch for a while. Jenny on the other hand?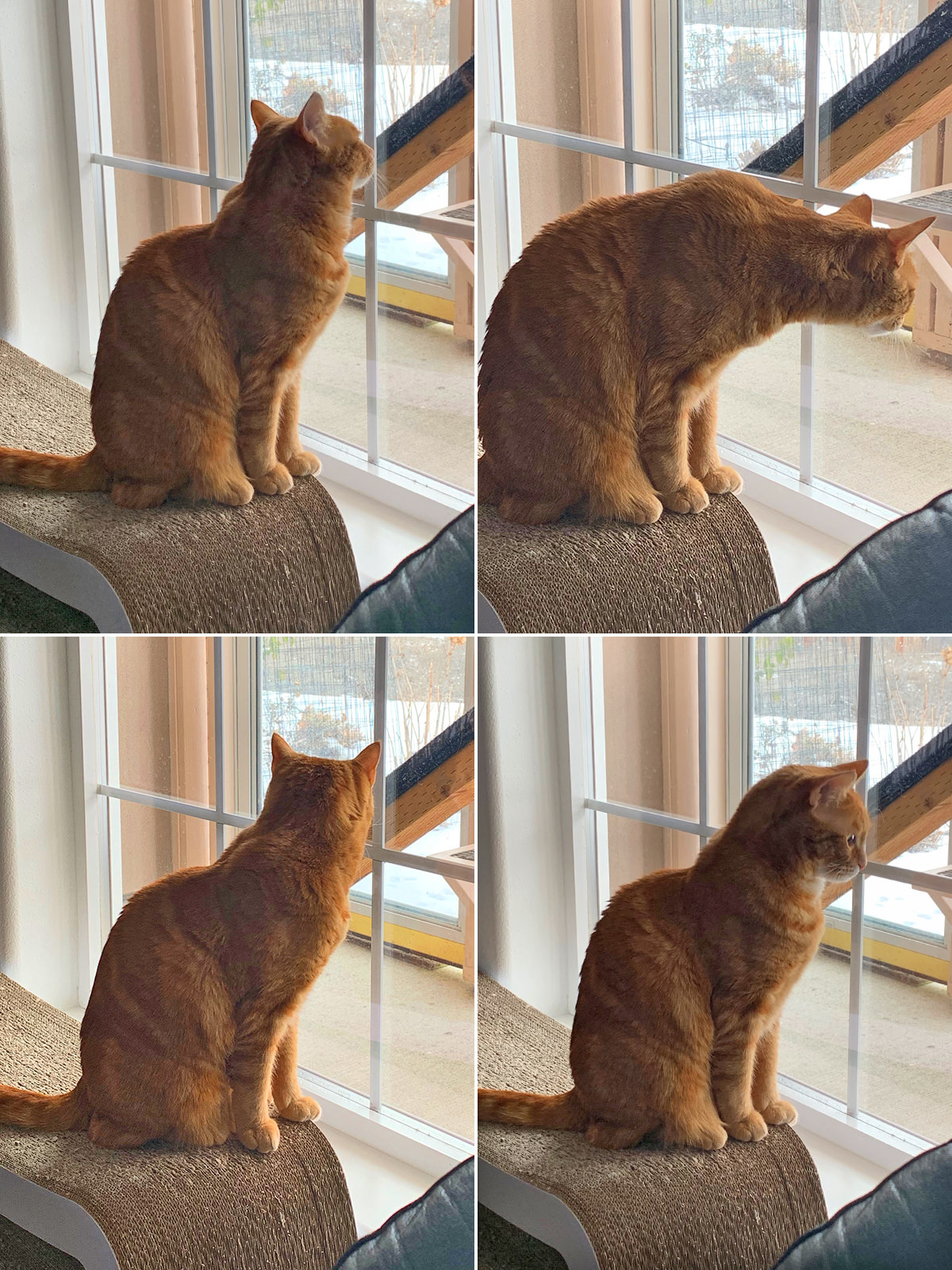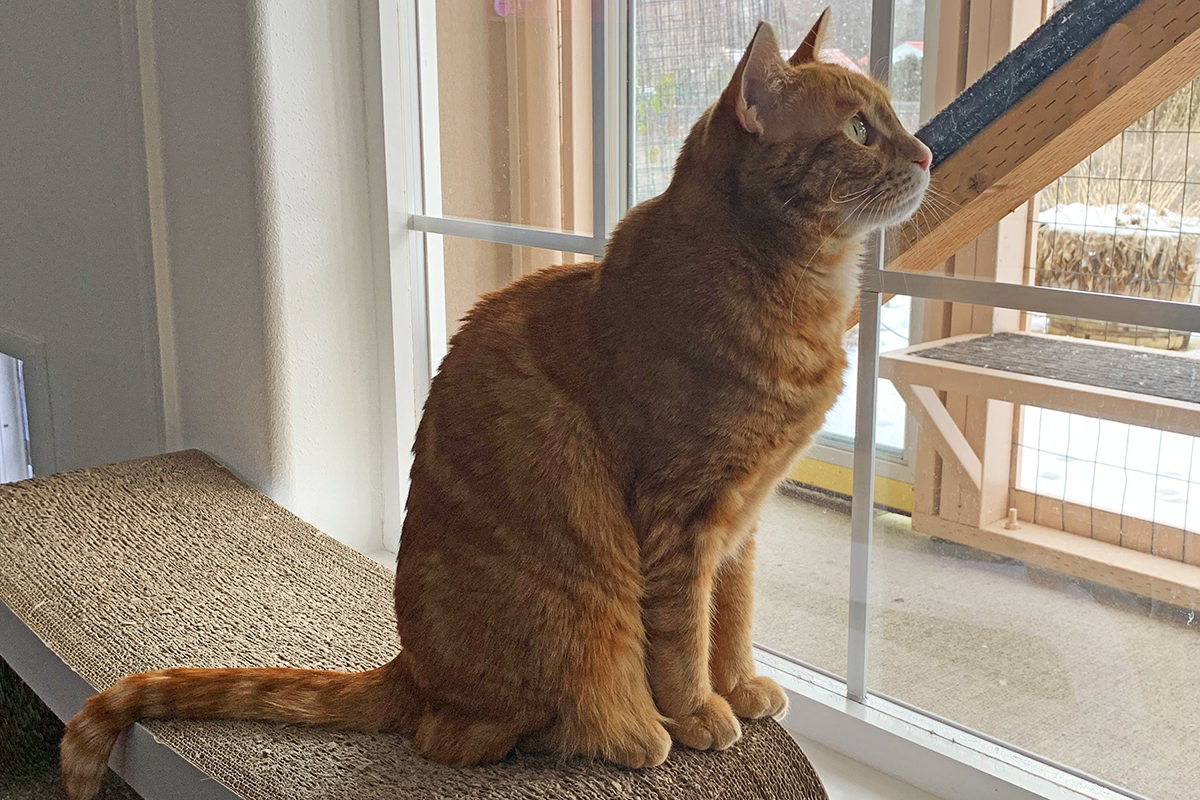 Jenny is greatly upset by the weather. When it rains, she meows at the drops falling on the roof. When she sees big snowflakes falling, she meows at them (and her brother) through the window...
Or hides in a paper bag...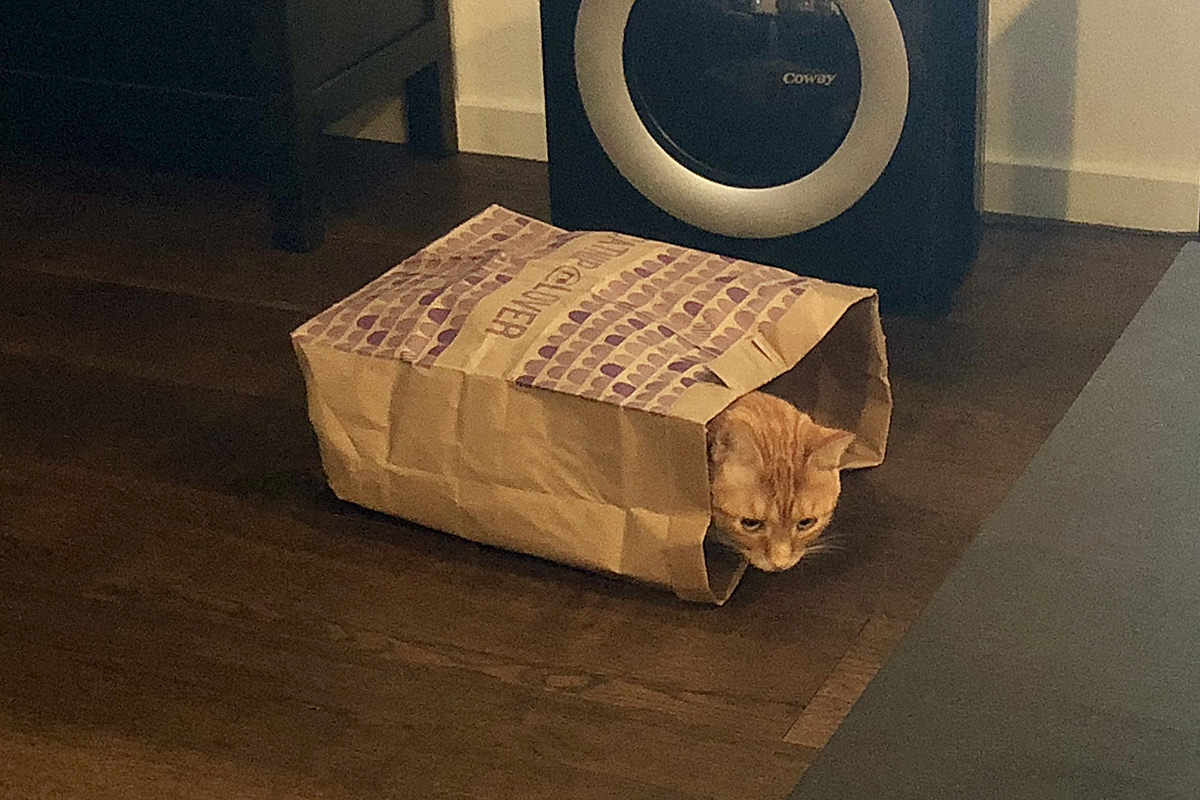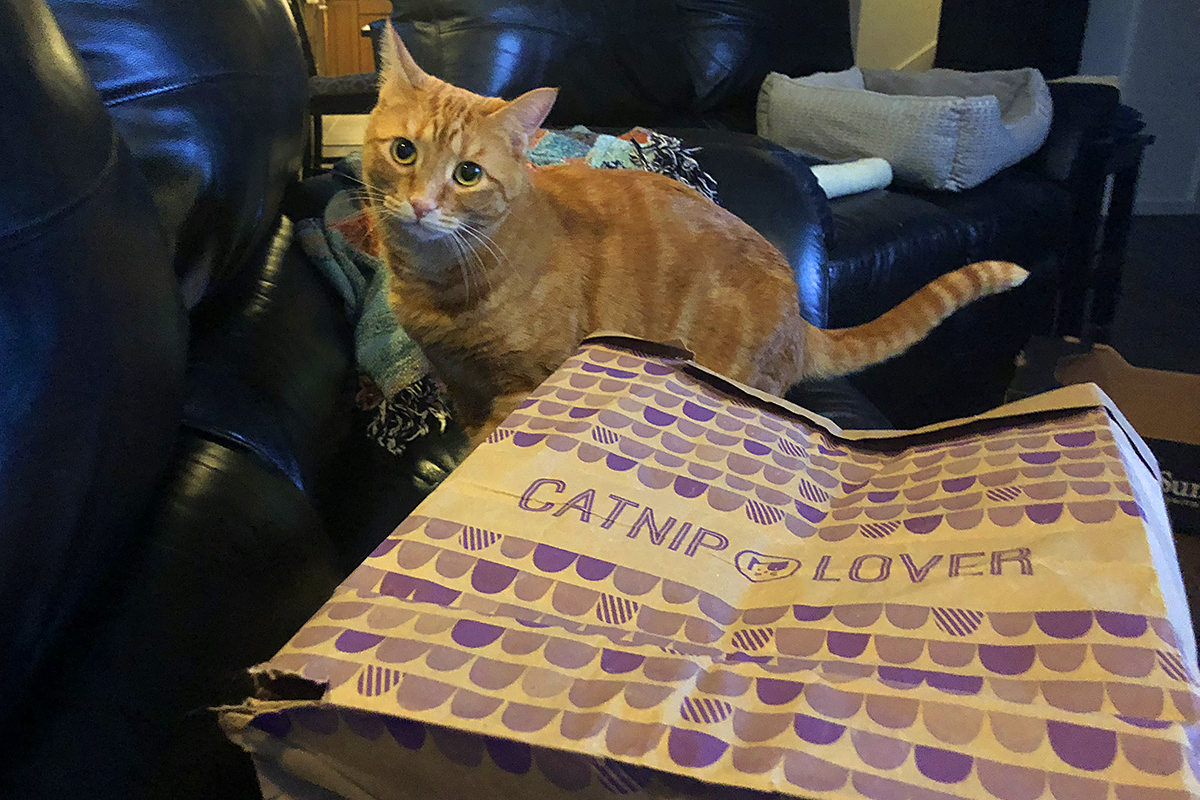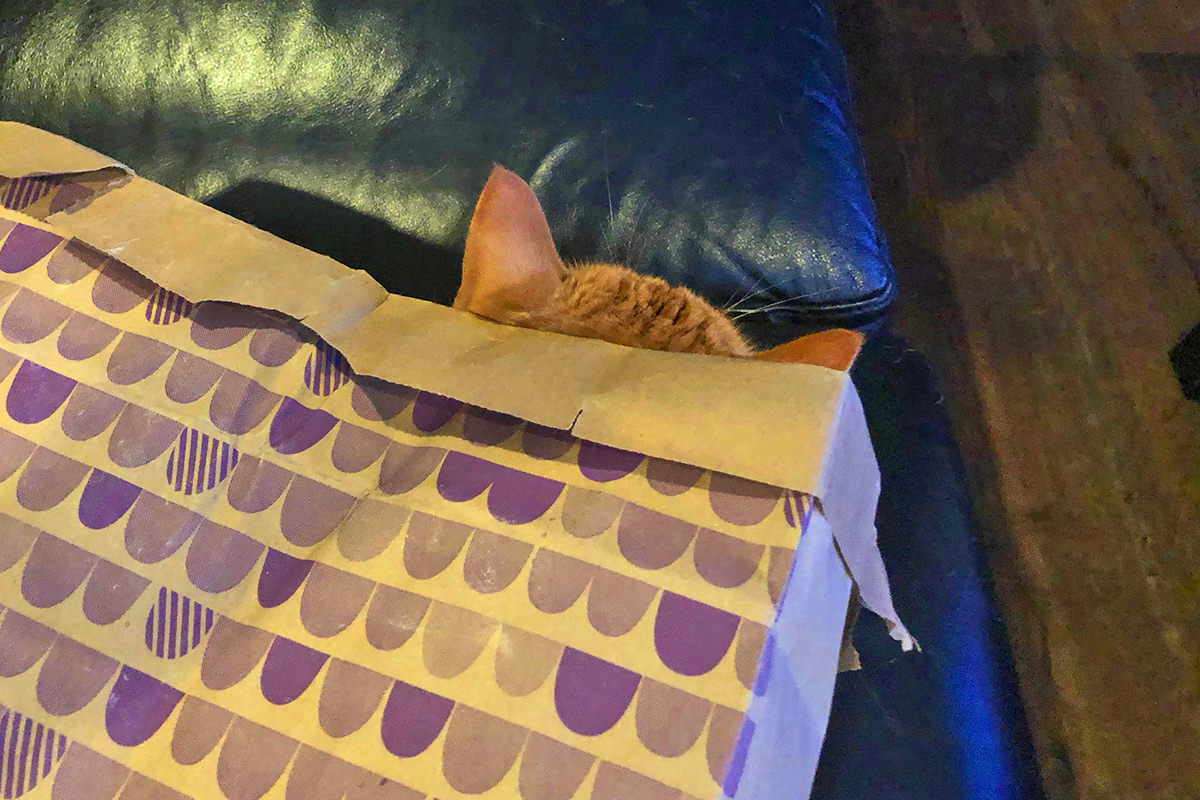 In other news... Jenny is still stealing Mufasa from Jake whenever he does something to piss her off.
So there I was headed to take a shower when Jenny comes charging up the stairs with Mufasa in her mouth at top speed. She dashes into her bedroom and I hear rustling as she runs through the cat tunnel... then strolls out of the room like nothing happened. I must say, this is not a very inventive hiding spot...
Don't worry about Jake though. He knows how to console himself by eating my junk food picnic...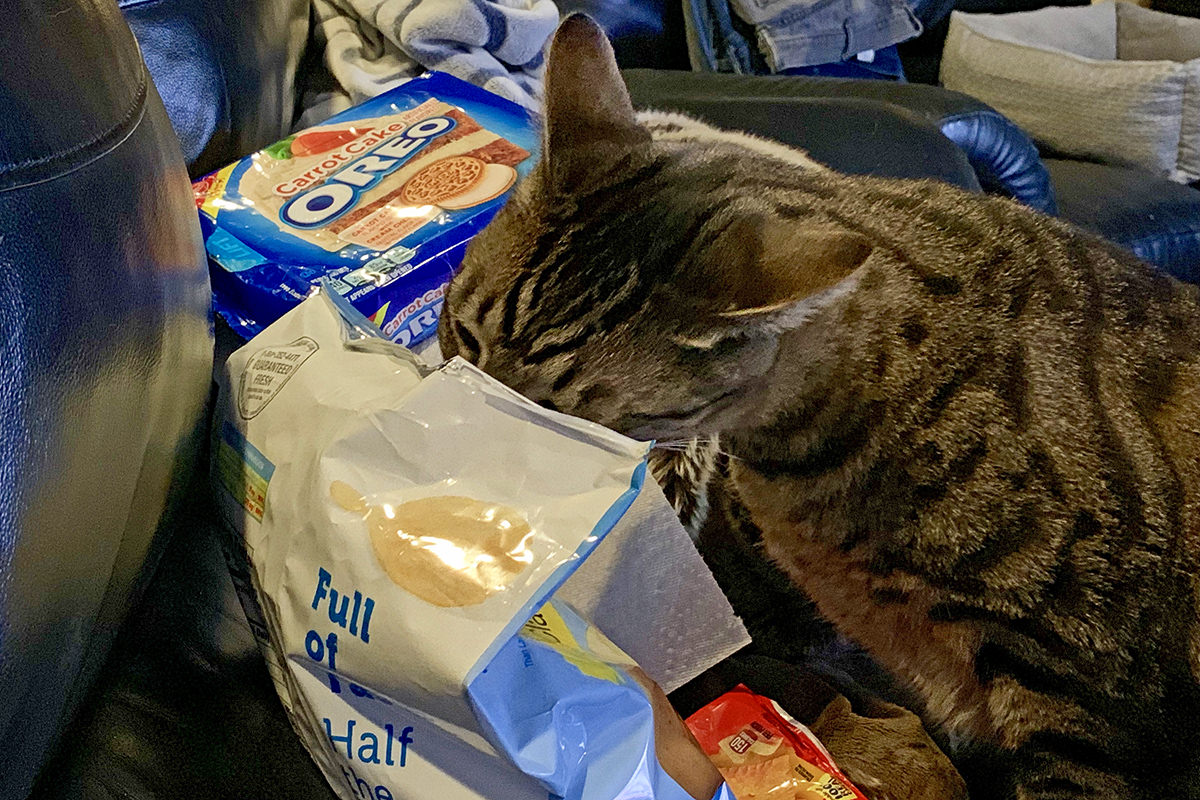 And demanding consolation scratches...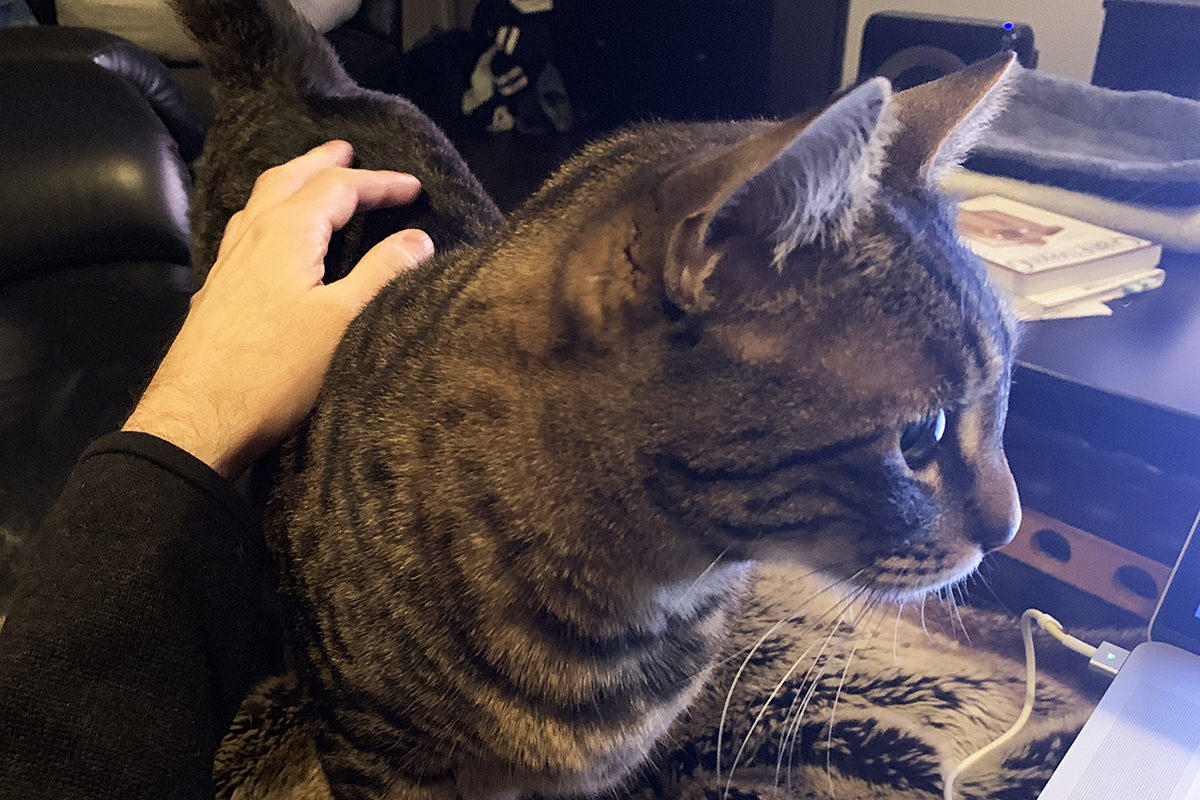 And... it looks like the foot of snow we got is going to be it. Not much of a "winter storm" if you ask me.
But don't try to tell Jenny that.