There are two reasons I decided that Jake and Jenny were going to be indoor-only cats. The first reason was to protect them. I don't want them attacked by dogs... run over by a car... or hurt by some heinous excuse for a human being. No, for my peace of mind and their safety, they are staying indoors.
The second reason was to save the poor birds, mice, and other critters that cats seem to relish torturing.
That being said, I really didn't want to deny my cats access to the outdoors. There's too many interesting things to look at (and even more interesting things to smell) which can help make their lives more exciting than if they were trapped inside all the time. and so... I built a "catio" for them so they can go out when they feel like it. Jake and Jenny love the catio... especially in Spring and Summer when they are out there all day lounging around.
Unfortunately, an occasional bird wanders into the catio. It's happened twice. The first time I was able to build a tunnel to shoo the poor thing outside. The second time I managed to rescue it and get it un-stunned so it could fly off.
Then yesterday it happened a third time. Unfortunately I wasn't home to rescue the poor thing, so I came home to a dead bird yesterday...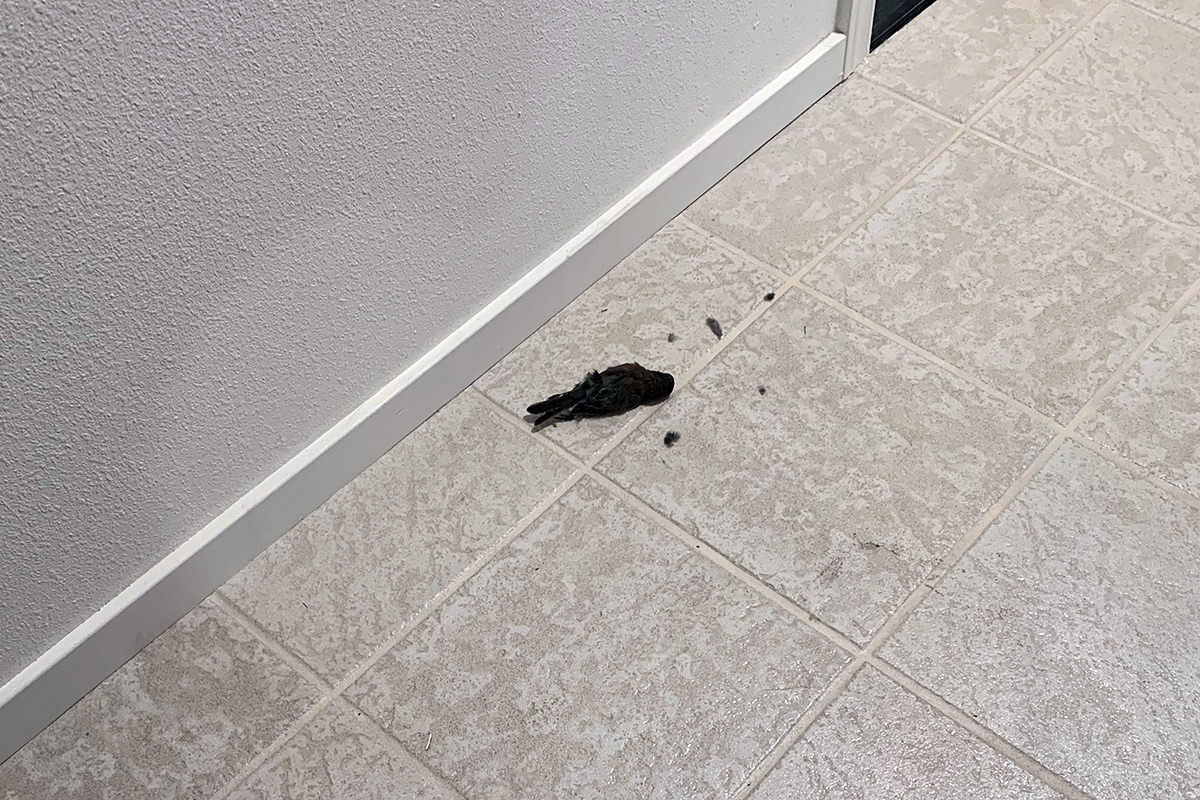 I had no idea which of my cats were responsible. My money was on Jake. He was the one who caught the birds the other two times. So I check the security cameras and, sure enough...
Jake sure can move like lightning when he wants to!
A part of me wants to add a fence screen to the bottom foot of the catio to hopefully prevent birds from hopping in. But then I worry that if a bird comes in from above and wants to get out, a screen might make that tough. And so... since it has only happened three times in three years (with only one fatality), maybe I should just hope it continues to be a rare event and leave well enough alone.
Having to disinfect my home because the cats bring in dead birds is no fun at all. I mean just look at Jake going nuts and tossing that poor bird carcass around...
Bring on the Pine-Sol.
And not just for dead birds.
Tonight Jake threw up his dinner.
This is scary and worrisome to me. I'm hopeful that he somehow ate a shred of cheese from my pizza to make him vomit. Because the alternative could be that he's got urinary problems again. The first time was such a horrible ordeal for the little guy that I am in no hurry to go through that again.
And I'm sure Jake would agree.