Jake has adapted to living at my place a little better than his sister. Where she's still nervous and runs away from anything and everything, Jake is a little more adventurous. Front door opens? Jenny runs away and hides. Jake will watch... from a distance... to see who it is. If it's me, he runs up for butt scratches. If it's not me, he will run and hide with his sister.
It's sweet.
But he's a sweet cat. Just look at that face...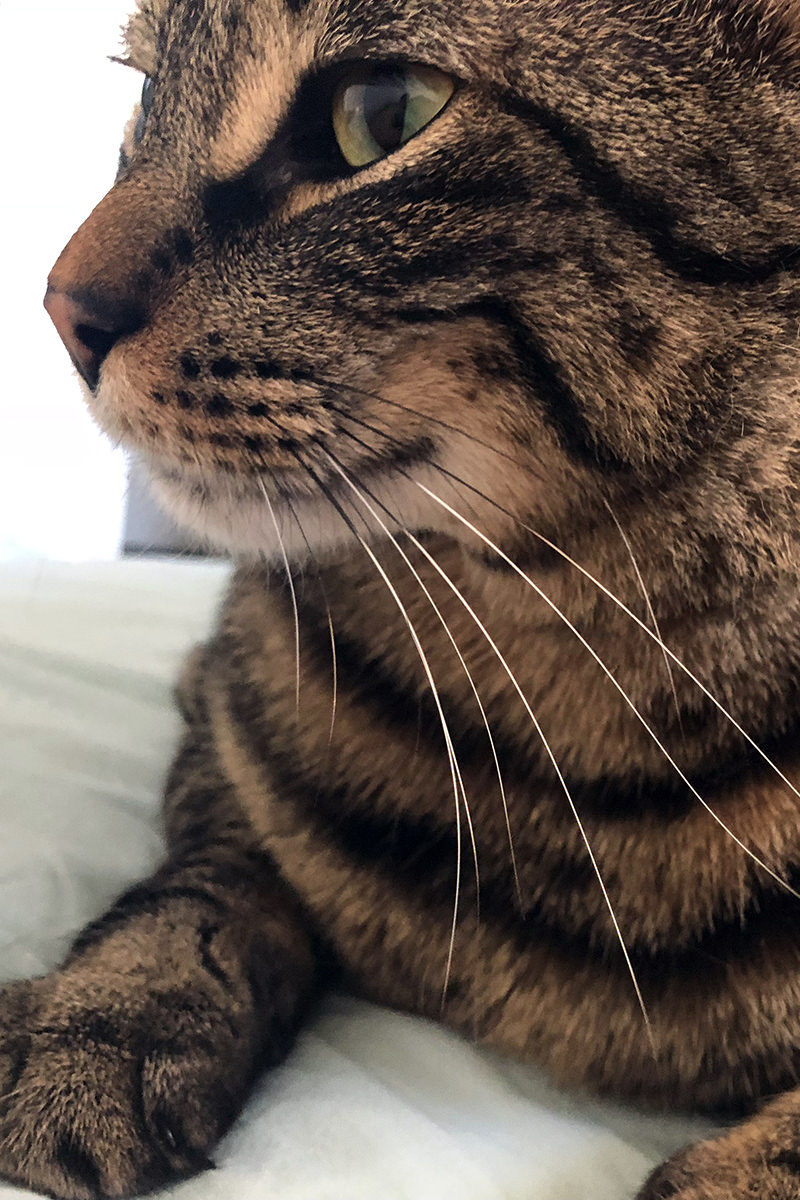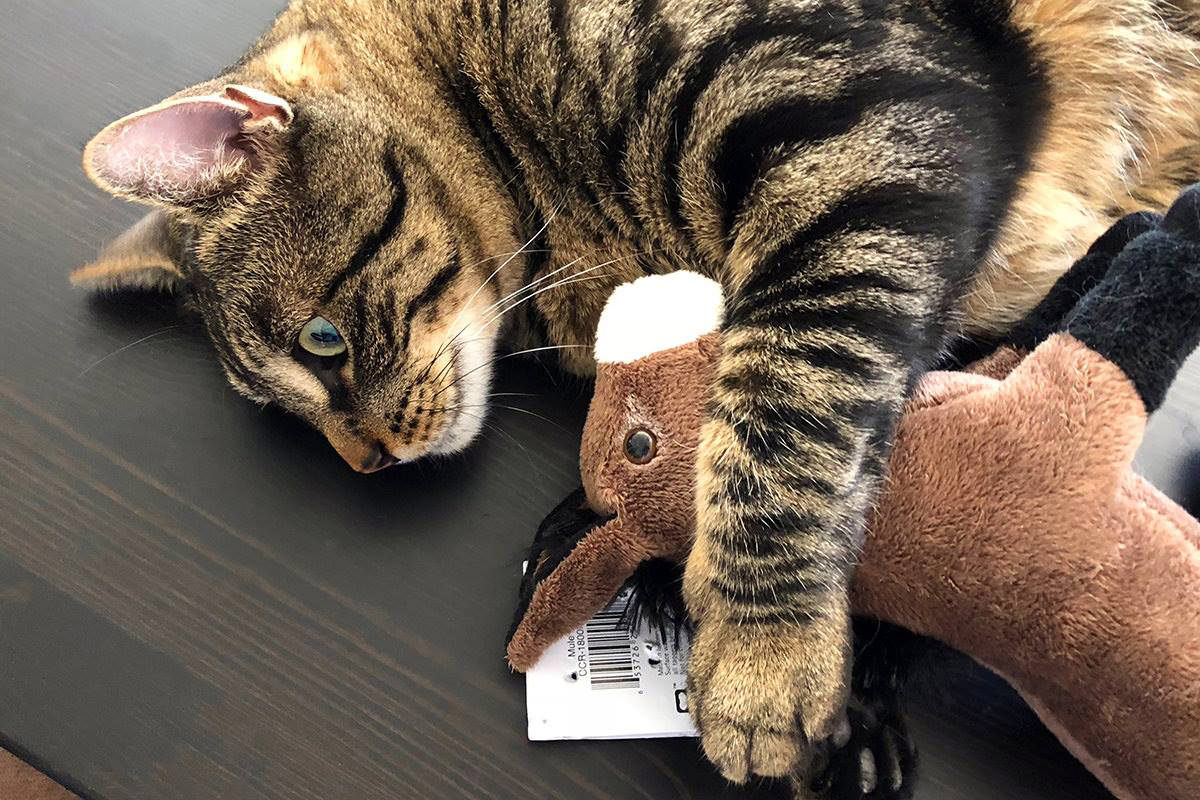 Except...
My cats haven't been on the kitchen counters since I started letting them in the kitchen nearly a year ago. I was so grateful to not have to keep disinfecting my countertops. Then... for whatever reason... probably chasing a fly or whatever... here we are...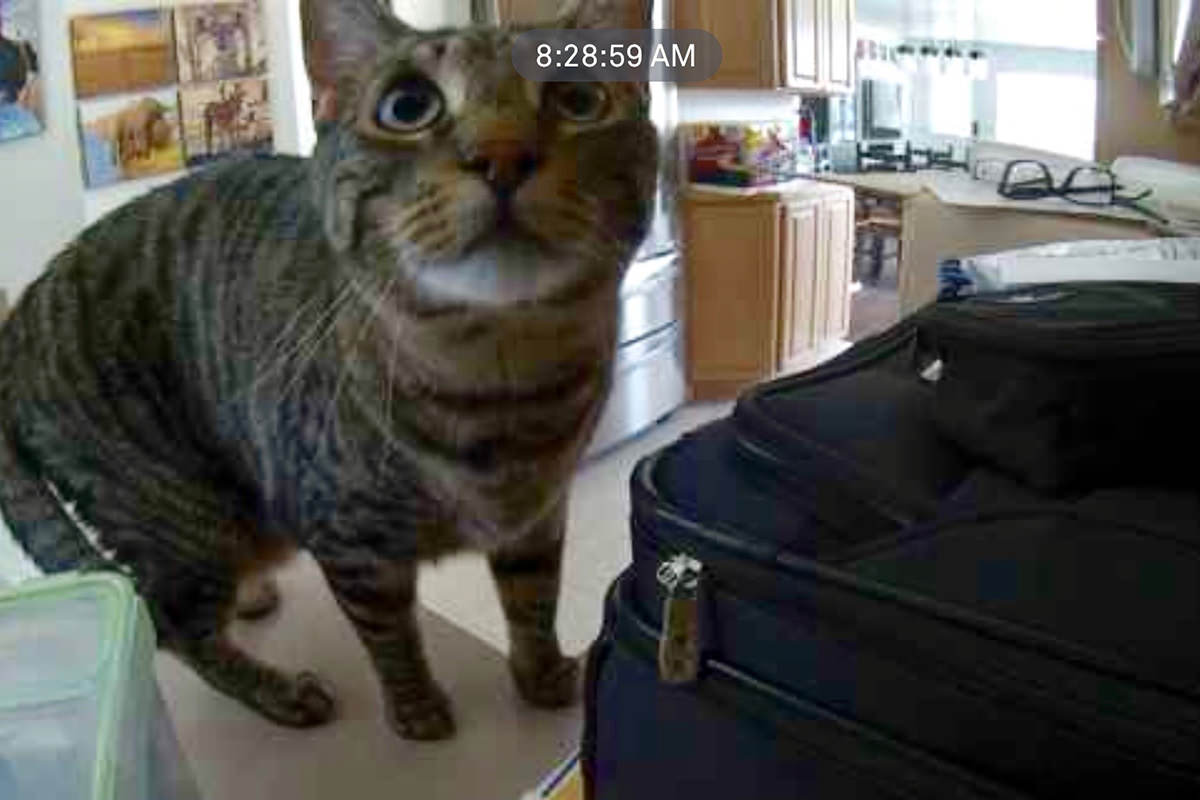 Time to pull out the scrub brush and cleaner, I guess.
And speaking of cats named Jake... Fake Jake is still around.
Yesterday I was testing my lawn sprinklers so I can figure out why parts of my lawn are brown. Little did I know that Fake Jake was wandering through when the sprinklers activated. He was Not Happy. I decided to show him some love to cheer him up...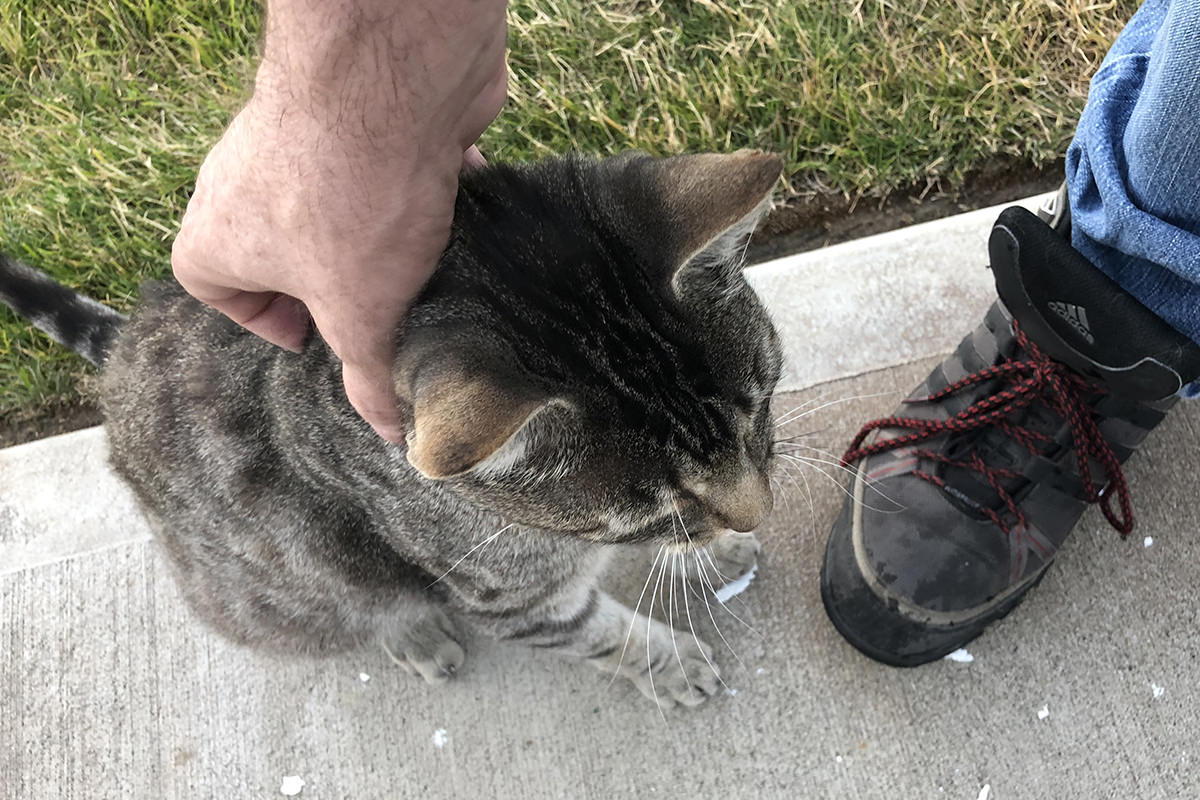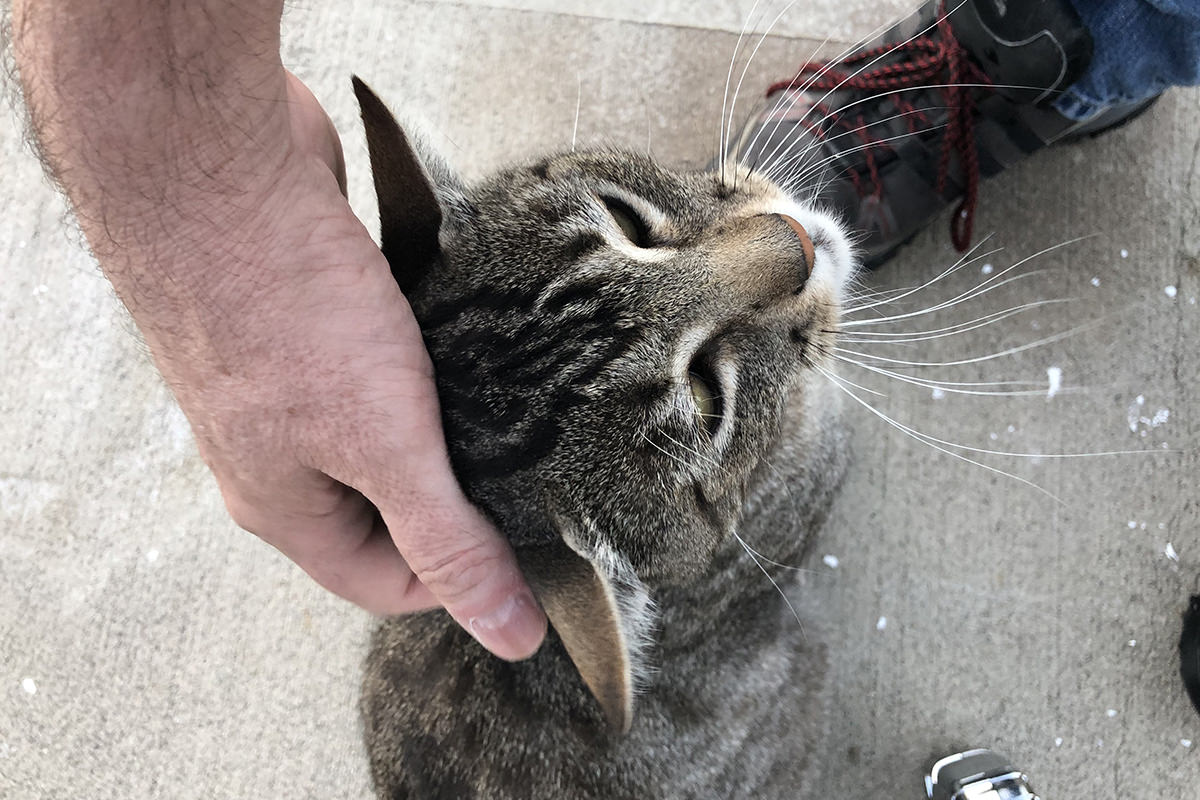 And now?
A new season of Trial and Error is starting! Woo hoo!