Today was one of those days that makes me want to stick my head in the oven. But my oven is electric, so all that would do is give me a sunburn. I also have a microwave, but it only runs when the door is closed.
And so I guess I'll be sticking around for another day. Which is probably a good thing, because my cats are in kind of a needy mood after all the time I've been spending away from home. And that's nice. Though I could have really used another day recuperating from my weekend.
And to think... yesterday I was up at Newcastle's putting green overlooking Seattle and Puget Sound on a gorgeous day...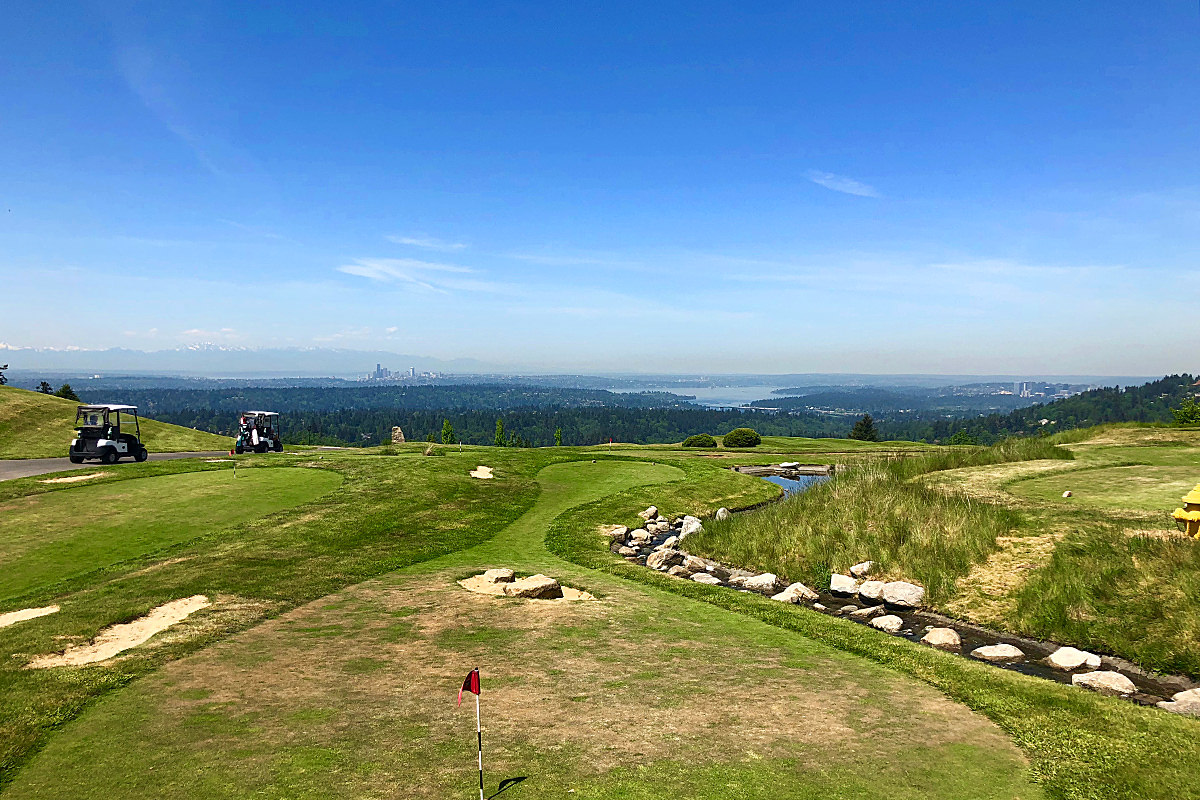 Apparently Summer has arrived.
Time to set up shop.
Five months of woodworking bliss await.