This morning consisted of a run to Amersfoort to meet up with my extended-extended family for lunch. It was the weekend of the Smartlappenfestival, where people are dressing up and singing old-time Dutch "tearjerker" songs in the street. The DutchBitch makes fun of me for liking smartlap, but I actually do! It's kinda like polka... it's usually got an accordion... but different somehow...

After a lovely lunch with some lovely people, it was time to pack up my crap and head to the airport for a flight to Budapest. For whatever reason, the cost to fly Sunday morning was nearly $500 more(!) than flying out Saturday evening, so I bit the bullet and left tonight knowing that the cost for an additional hotel night was by far the cheaper option.
The flight was pleasant and uneventful as usual (one of the reasons I'm happy to pay the slightly higher premium to fly KLM Cityhopper instead of a budget airline).
And so here I am in lovely Budapest for the first time. Where my hotel really seems to like paper airplanes...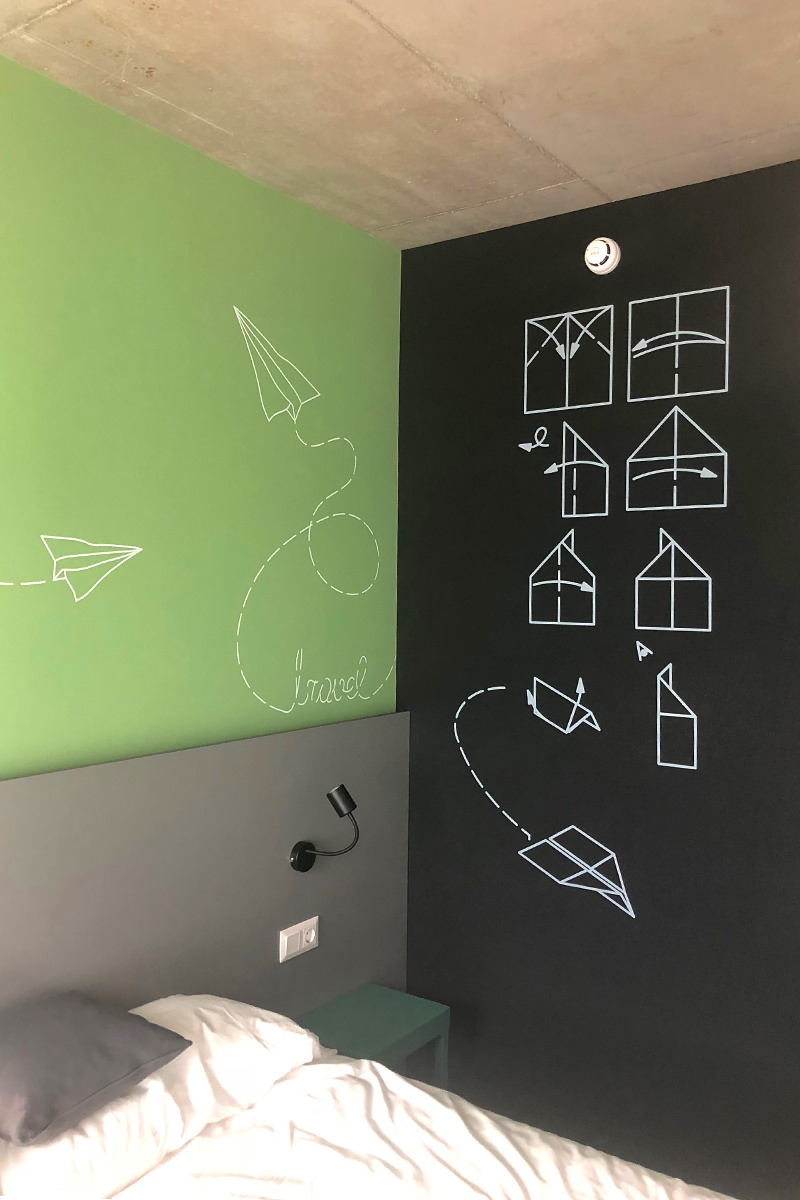 Big fun will ensue tomorrow, I'm sure. But for now? Good night.