It seems like I just got back home.
And now I'm leaving again.
Tomorrow morning I'm off to Argentina followed by a trip to the bottom of the earth (unless you're a flat-earther nut-job, in which case I'm off to the giant ice wall at the edge of the world). I've been looking forward to this trip for decades... have been planning it for a year-and-a-half... and yet I'd be lying if I said I wasn't sad to be leaving. I'm actually really broken up about leaving because my heart aches at the thought of abandoning my cats for 16 days.
Especially when Jenny is laying next to me here acting all adorable...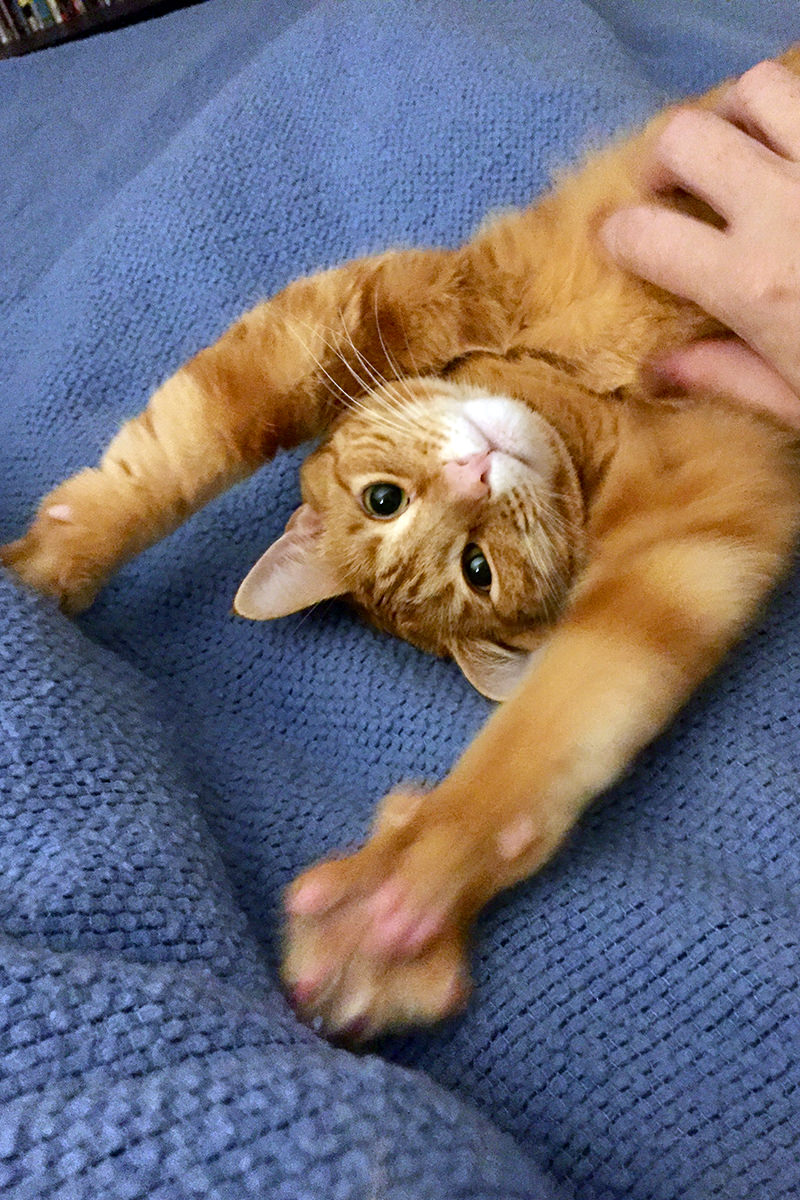 Of course they're not really abandoned. I've got a cat sitter checking in... neighbors checking in... friends and family checking in... a local security system... an internet security system... a home security monitoring service... they'll be well looked after.
And yet...
It's hard not to worry.
Be well, my furry friends.