Life has gotten pretty much back to normal after my having abandoned my cats for a week.
Jake acts like he missed me the most... he's been crawling all over me since I got back. He also meows from downstairs when I'm upstairs and waits for me to answer so he knows I haven't left again. If I don't answer, then he meows again until I do. Why he can't just haul his furry butt up the stairs to check in person I don't know. Maybe because he's not a person.
But if you were to ask me which cat actually misses me the most, that would be Jenny. As usual, she runs upstairs when I go to bed so she can hang around and get petted while I watch TV... but she rarely sleeps there. Now, however? When she's done getting petted and has had enough television, she paws at my arm until I lower it so she can wrap herself around it and fall asleep...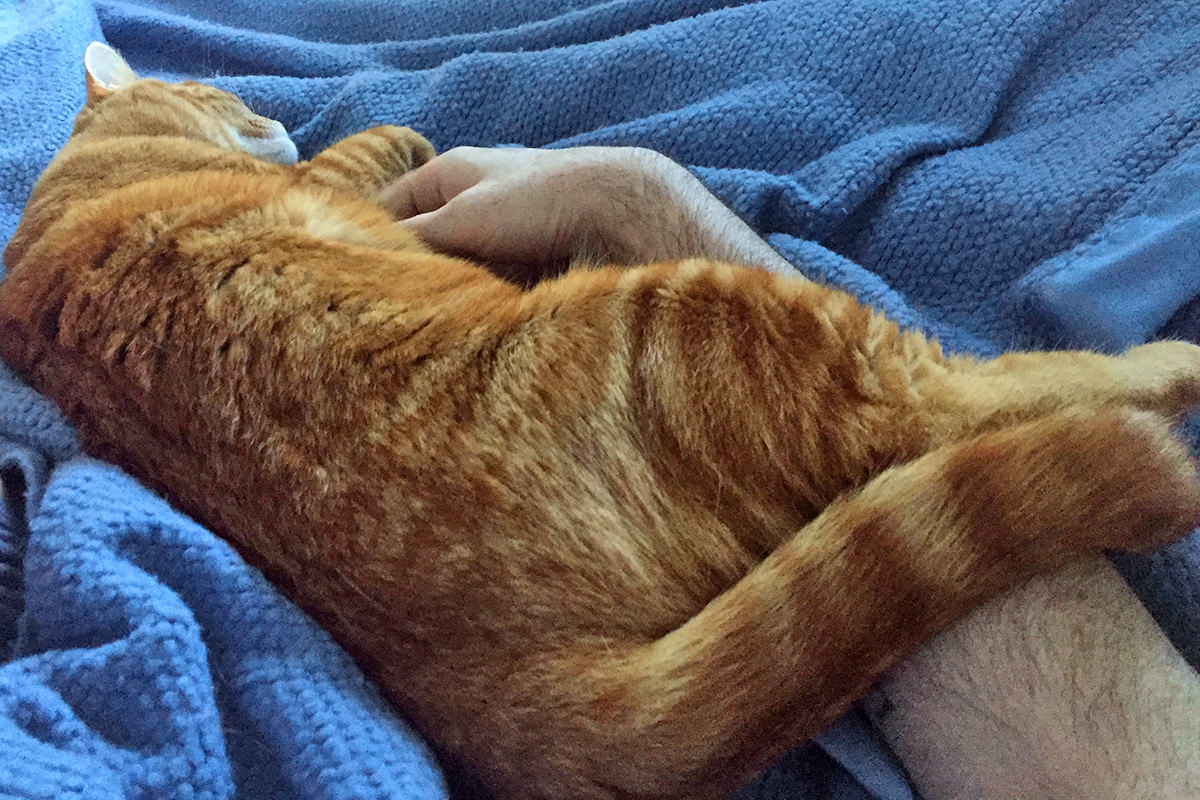 Guess she wants to make sure I don't take off in the middle of the night?
The interesting thing about having nobody home except the cats to any dirty dishes is that the first load tends to be pretty light when I get back...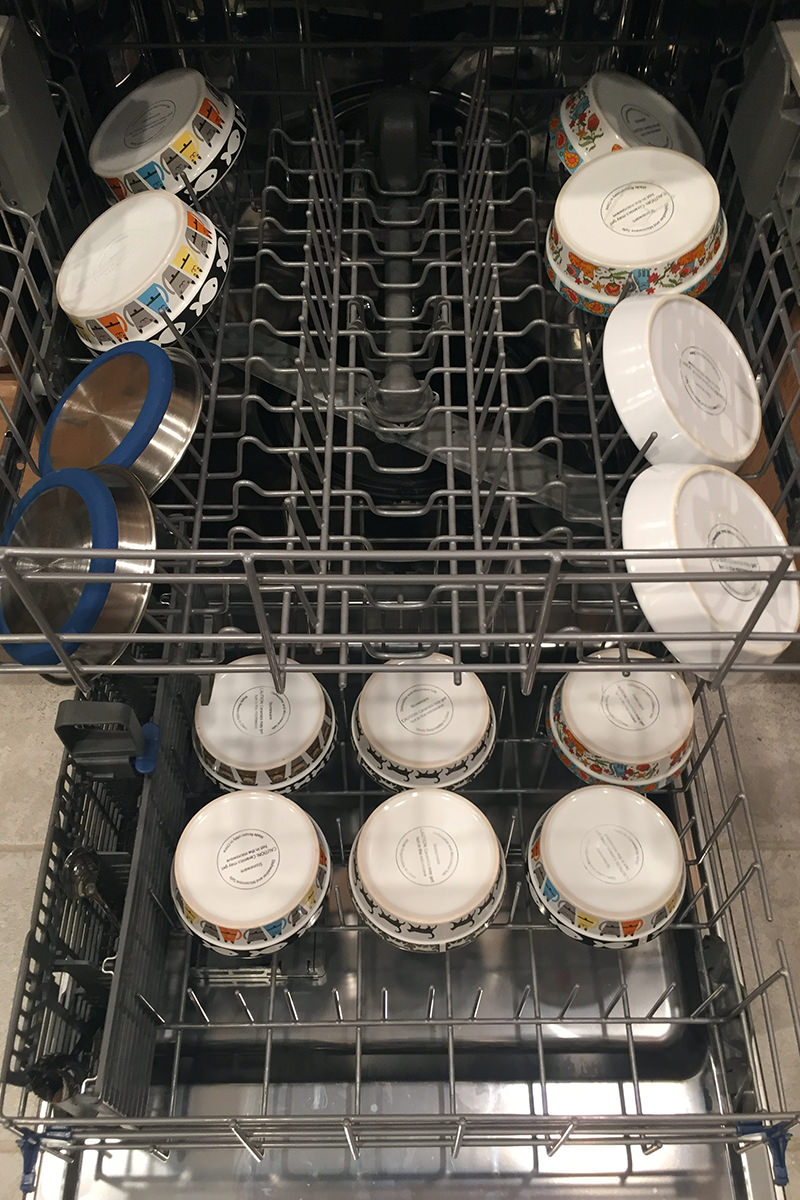 If only they were responsible enough to load the dishwasher themselves, I wouldn't have to hire a cat sitter.
Well... they would need opposable thumbs to pick up the dishes, I think.
And to be three times larger so they'd have the strength to pull the door down.
And not gorge themselves on all the food in the first day so they don't starve.
Okay... a cat sitter it is then.