I keep thinking that the cats will stay indoors now that the weather is getting colder, but they're out in the catio as often as they ever are. Which is all the time.
They do tend to huddle closer together than usual, however...
I haven't turned the heat on yet, so the cats are still vying for the warm spot on top of the stereo receiver. Sometimes this ends up in an awkward pose...
Though they often end up in awkward sleeping poses even when they're alone...
The couch is cold to lay on, which the cats Do Not Like, so I put towels and blankets down to make them more comfortable. They start out nicely-arranged each morning when I straighten everything out, but they don't stay that way for long...
Jenny, who loves to watch television more than any cat I know, is particularly happy to make herself a "nest" in the towels and blankets so she can watch TV with me. She was particularly interested in the season one finale of The Good Fight (fantastic show, by the way)...
At least she was while the show was on. The second the started rolling the credits, she was out...
Speaking of Jenny... I've mentioned how she just loves to have her tummy rubbed... but also resents it at the same time. I just got the best photo to date of how she'll grab my had with her front paws to get that good rubbin'... but will push my hand away with her back paws at the same time...
Even when I manage to get in a position to rub ONLY the spots she wants rubbed, she will change her mind in a second for any reason and every reason at all...
Even with all their antics, they are still the sweetest cats ever...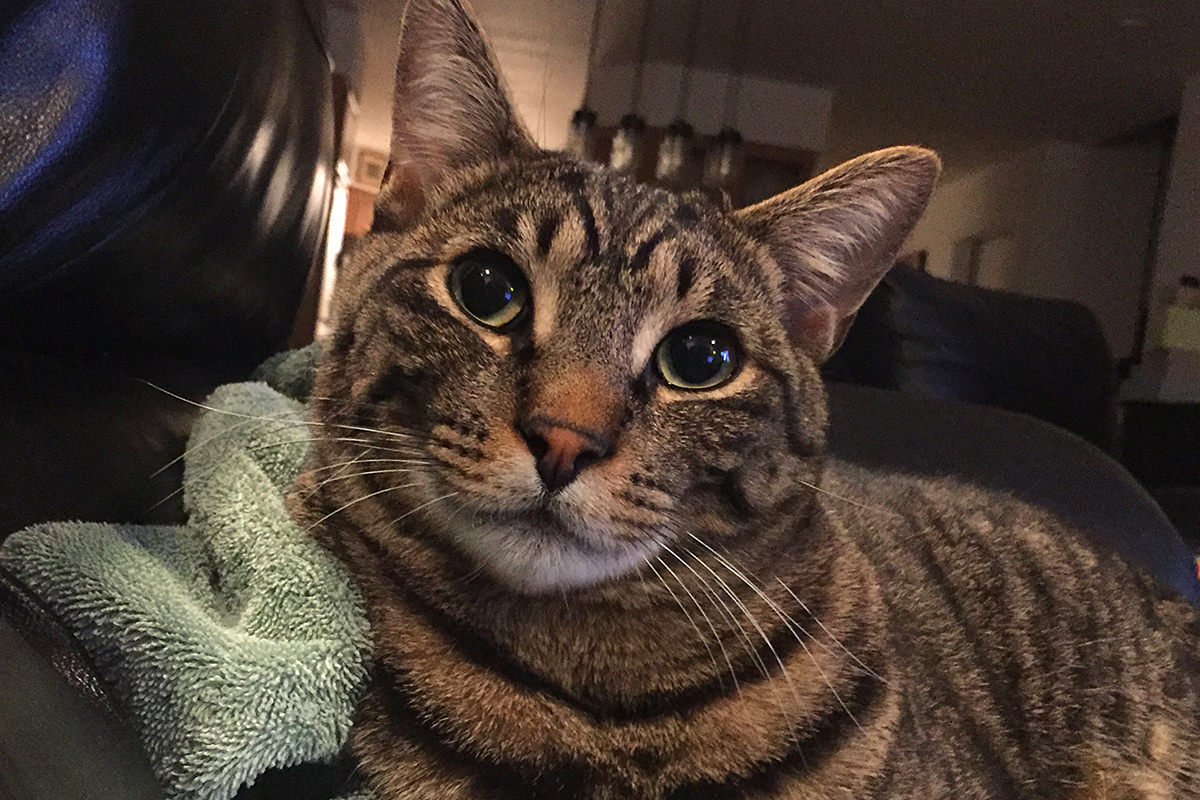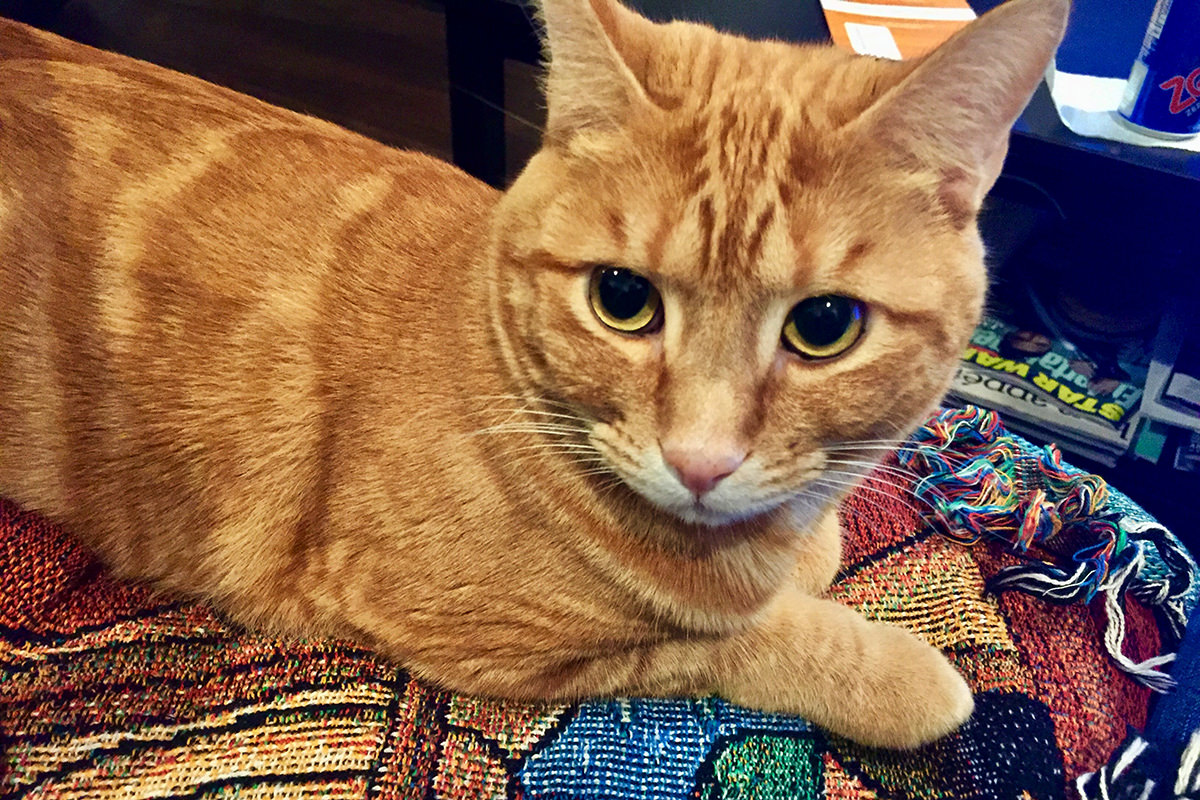 Until next Caturday then...